true
Coraline, a horror film made for children, has some pretty heady stuff for adults too. When the best-selling book debuted in 2002, The New York Times dubbed it "one of the most truly frightening books ever written."
Director Henry Selick, who also helmed The Nightmare Before Christmas and James and the Giant Peach, wasn't afraid to transport the very things that made author Neil Gaiman's novella so intoxicatingly unique—a curious mix of dank morbidity and gossamer whimsy—into his big-screen adaptation via brilliant stop-motion 3-D animation.
Gaiman and Selick's work has more in common with Lewis Carroll and Maurice Sendak than with E.B. White or Beatrix Potter. Their world is like a parallel universe in which everything is familiar even as it is perverted by an eerie and, admittedly delicious, sense of the macabre. There is no denying that Coraline transports the viewer utterly and completely to another world, one full of petrifying monsters, incandescent beauty and inestimable bravery.
Coraline (voiced by Dakota Fanning) is a precocious young girl who fancies herself an explorer. It's a good thing, too. She and her parents (Terry Hatcher and John Hodgman) have just moved into a new flat in an old house, and days of ceaseless Oregon rain has kept her pent up inside. Bored and feeling neglected by her busy parents, Coraline decides to explore her surroundings. Tucked into a corner of her living room, she discovers a small door plastered over with wallpaper. On the other side of the door is a long, luminescent tunnel, a heaving iridescent birth canal stretching out toward the horizon. While most kids would turn right back around, Coraline's curiosity gets the better of her.
At the other end of the tunnel is a room ...
1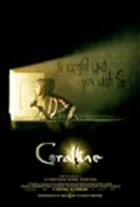 Browse All Movie Reviews By: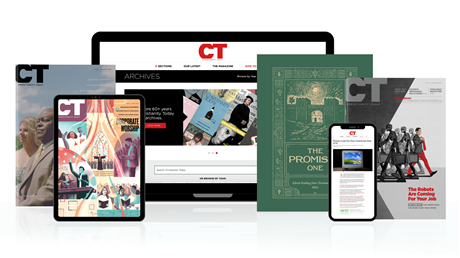 Find hope and historical insight. For a limited time, explore 60+ years of CT archives for free!
Daily devotions from Timothy Dalrymple during this pandemic.
Hundreds of theology and spiritual formation classics from Philip Yancey, Elisabeth Elliot, John Stott, and more.
Thought journalism that inspires you to think more deeply about your faith.
Coraline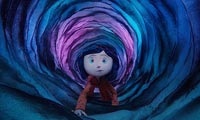 This slideshow is only available for subscribers.
Please log in or subscribe to view the slideshow.
Coraline