true
Oversold is a 32-minute film that updates the story of Hosea and Gomer as a love story between a pastor and a stripper. Sponsored by Elevation, a Southern Baptist church in Phoenix, the movie features former adult film star Crissy Moran in a controversial casting choice for a project intended to portray the redemptive power of God's love.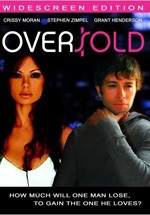 For Pastor Joshua (Stephen Zimpel), it's love at first sight when he meets Sophi (Moran) on a weekend trip to Las Vegas. He begins a whirlwind courtship, unaware that Sophi has an alter ego—Angel, an exotic dancer who yearns to break free from the sordid life that enslaves her. When Joshua marries Sophi, a firestorm is ignited in his church, and the truth about her identity is revealed, leaving Joshua with a choice—leave her or love her.
CT Movies interviewed Moran—who re-dedicated her life to Christ several years ago—and Elevation Pastor Dave Cowan and Oversold writer/director Paul Morrell about the project, its criticisms it has received, and ways the church can reach out to young women like Crissy.
Crissy, your character in the film desperately wants to leave the world of stripping. What was it like for you playing that role?
Crissy Moran: Very emotional, because I had been out [of the industry] for a while and I had to look back into my past. I kept thinking about my friends [still in the industry]. I am hoping they'll be receptive to the movie because they know that I've been there myself.
You became a Christian at a young age. What happened in your journey along the way?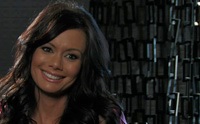 Moran: When dark times came, I got trapped in worldly ways of thinking. Like, God must really not love me since my parents got divorced, or God must really not love me if my boyfriend is beating me. I kept wondering, When is God going to rescue me? It seemed like he never did.
Life circumstances and bad choices led me away from God and down a path of destruction.
What led you into the porn industry?
Moran: In the fall of 1999, I put my [non-nude] pictures on a website where amateur models could solicit work. These were just regular people, and I thought if they could get paid to model then maybe I could too. E-mails began coming in, but they were for nude modeling. I turned them down—at first.
After a bad breakup, I lost any sense of self-worth, and I took one of those nude modeling jobs. I felt rebellious and just did it. I replaced my snapshots on the modeling site with the nude pictures. I was offered more work and things progressed from there. My website took off, and at the time I quit, I was making $15,000 a month.
So when and how did things change?
Moran: In October 2006, I had prayed to God in desperation, asking him to show me a sign. My life was surrounded by tragedy—suicides and drug overdoses among people in the industry. The hopelessness caused me to look at my own life. I was crying out to God, but at the same time I was rebelling. I wanted God to prove himself.
And did he?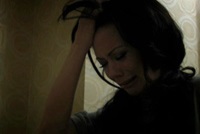 Moran: Yes. Two days later, I was visiting the set of a TV show my then-boyfriend was working on, and I ended up talking to one of the crew members. He asked me what I did for a living, and eventually I told him the truth. He asked, "Do you believe in God?" It was the first time in years anyone had mentioned God to me. This man went on to tell me that I was worth more than what I was doing. I went outside and asked God back into my heart.
How long did it take you to quit the adult industry?
Moran: I quit right that moment. I told my boyfriend that night. We were living together, and his first question was, "How are you going to pay the bills?" I told him that I was going back to Jesus and he laughed. I broke up with him.
The people who run my website refused to take it down due to the contract I signed, but I never accepted another dime from the site. I totally went broke because I hadn't saved up any money. In my financial struggles, I have learned to lean on God and trust that he will provide my needs. And he has.
Pastor Cowan, Oversold originated as a video sermon. How did you come up with the idea?
Dave Cowan: I was drawn to the Hosea story out of a deep sense that the word "redeemed" needed to be redeemed once again into our culture and be used in conversation for more than just talk of redeeming coupons at the local grocery.
The character of Sophi/Angel is the emotional heart of the story. How did you come to cast Crissy Moran?
Paul Morrell: Dave showed me a site that was a ministry to strippers, which posted testimonies of former strippers and their journey to finding God. Crissy had so many similarities to Sophi and I hoped that she would serve as a consultant, but she ended up as our lead actress.
For a project based on Scripture and featuring a strong gospel message, Oversold has had its detractors. Why?
Morrell: People are uncomfortable with the fact that we cast Crissy. When we first started, I was oblivious to the fact that others were not quite so excited. I couldn't find people to work on the film. People I had depended on for years were "unavailable."
That was only the beginning. At one point, I journaled all the negative conversations I had had about the topic, and used them in a scene where Pastor Joshua is being attacked in an elders meeting. I see it as the most powerful scene in the film.
Cowan: The film throws daggers at the heart of porn and porn addiction, but the general consensus [from detractors] was, "This just looks like a promotion of promiscuous sex."
But the film itself is actually quite chaste. Like Crissy's own story, it condemns the sex industry. How do you answer those critics?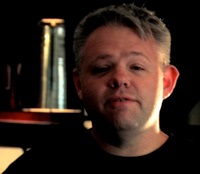 Cowan: They are saying that they are okay because, unlike Crissy, they never did porn. The Bible says none of us are okay, but instead of rejoicing at her repentance, well-meaning people reject her. That is profound! And it speaks to the condition of the church today.
The scariest thing of all is when people that claim to be Christians see the work of God [brokenness and repentance], and still say they cannot be associated with [the project]. What have we become? In many cases, we put the Pharisees to shame in our blindness and deafness to the work of the Spirit.
I can honestly see why it's much easier and safer in church circles not to tackle various topics in church. If you dare, you will be criticized.
You can't turn on the TV without seeing stripping glorified. What needs to be done to protect girls and young women?
Moran: A strong family would have helped me tremendously. I think parents need to teach their children their worth. The schools are not going to teach them.
Cowan: We need to empower women to follow God's voice in her lives, and not the voice of easy money from pimps or porn producers. The only way that will happen is if our daughters are taught—and taught by example by their moms and dads—to find their identity in Jesus Christ.
Morrell: I think that most women in the sex industry want out—including Hosea's prostitute wife Gomer. As with any sin, we all want to be out of the pain that sin causes, but just because we want out of it doesn't mean we won't go back to it when temptation arises. That to me is the beauty of the Hosea story. No matter what we have done, are doing, or continuing to do, if we turn to God and give it all to Christ, he will take us, forgive us, wash us clean, no questions asked.
What's in the future for Oversold?
Morrell: We are working with Groundworks Management to put together a tour for Oversold. The tour will consist of the band that wrote the soundtrack (Ashes Remain), a screening of the film, and a Q&A session with Dave, Crissy, and myself. They are booking us for colleges and churches in the spring and fall of 2009.
The film is really just a start for Oversold. There is a four-week Bible study on the book of Hosea that goes along with the film, including weekly vignettes from Dave that help guide the discussion, and a study guide with questions and detailed breakdowns of the book of Hosea, which will be available in February.
For more information on the film and to download it (for $4.99), visit the official website.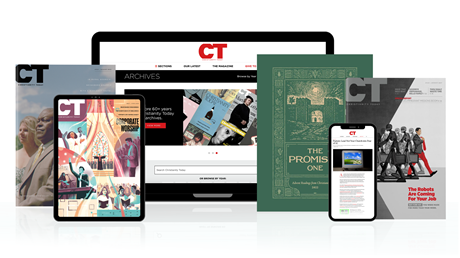 Annual & Monthly subscriptions available.
Print & Digital Issues of CT magazine
Complete access to every article on ChristianityToday.com
Unlimited access to 65+ years of CT's online archives
Member-only special issues
Subscribe
Porn Star No More
Porn Star No More