true
The Other Guys is a buddy cop action-comedy pairing Will Ferrell with Mark Wahlberg as b-list New York cops who can't do anything right, but manage to save the day. Directed by Adam McKay (Anchorman, Talledega Nights), the film contains all the sorts of things you'd expect: frat-pack silliness, Saturday Night Live-type characters, slapstick action, and celebrity cameos (Brooke Shields, Tracy Morgan, Derek Jeter, etc.). It also contains a few things you don't really expect (Michael Keaton, undertones of economic critique), but for the most part it's a pretty by-the-book comedy—which also happens to be raucously amusing.
Set against the backdrop of the bailouts/financial meltdown era of New York City (in which "CEO profiling" has become a problem), The Other Guys pits a couple of average Joes against a white-collar corporate villain (Steve Coogan). "The other guys" here refer to Allen (Ferrell) and Terry (Wahlberg), washed-up detectives who are the joke of their precinct. Allen is a nerdy, overly polite accountant happy to sit at his desk while others get in on the crime-solving action. Terry is his hotheaded partner eager to do something heroic. When the current hotshot detective duo (Samuel L. Jackson and Dwayne Johnson) meets an unexpected end, Allen and Terry stumble into the position of filling their shoes. They take it upon themselves to investigate a high profile, billion-dollar money-laundering scheme (or something like that), and find themselves in way over their heads.
Of course, as these movies typically go, the plot is merely a servant of the various outlandish setups and quirky characters that, while they have little to do with anything story-wise, are the film's bread and butter. This includes numerous gratuitous ...
1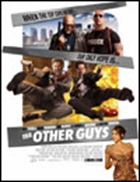 Browse All Movie Reviews By: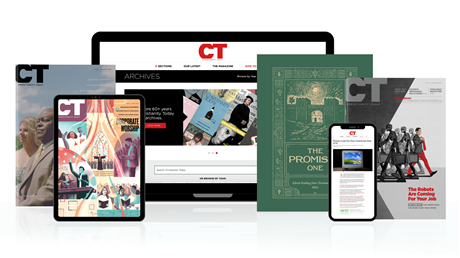 Find hope and historical insight. For a limited time, explore 60+ years of CT archives for free!
Daily devotions from Timothy Dalrymple during this pandemic.
Hundreds of theology and spiritual formation classics from Philip Yancey, Elisabeth Elliot, John Stott, and more.
Thought journalism that inspires you to think more deeply about your faith.
The Other Guys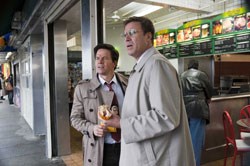 This slideshow is only available for subscribers.
Please log in or subscribe to view the slideshow.
The Other Guys