true
We start with four very different cities. Then four very pregnant women. Then four fresh little lives. The babies.
There's Ponijao, who lives with her mother and seven older siblings near Opuwo, Namibia. Bayarjargal, who lives with his parents and older brother in Mongolia, near Bayanchandmani. Mari, who lives with her parents in Tokyo, Japan. And finally Hattie, who lives with her parents in San Francisco.
Babies documents the first year of these four little lives, offering alternating peeks into their quiet moments of slumber and their noisy temper tantrums. We're silent observers to their daily realities.
What's most striking at first is the huge difference in the locations and conditions. Ponijao's family in Namibia spends most days outside in the dirt. There's very little clothing (read: lots of low-hanging breasts and little baby bums) and lots of flies, but lots of human contact with the gaggle of family members. Ponijao is strapped on her mom's back while she performs difficult manual labor, getting jostled back and forth. Playthings consist of rocks, empty water bottles, a river, a mangy looking dog. It's a very tactile and simple existence.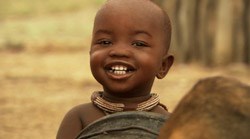 Bayarjargal's family are nomads, living on the huge open land of the Mongolian countryside. Bayar's mom catches a ride home from the hospital on the back of her husband's motorbike, carrying Bayar in her arms as they traverse the road-less, hilly terrain (Bayar's older brother stands in front and hangs onto the handlebars). Their house is a sophisticated hut surrounded by their cattle. Animals—cattle, goats, the family cat—meander in and out of their lives with familiarity and daily ease. It's a very agrarian and austere existence.
Mari's parents live in a high-rise apartment in the heart of Tokyo. Both parents are very present—shaking rattles, changing little pink outfits, offering late-night feedings. There's nothing green in sight (no trees or fields), and the only animal is a long-haired family cat. Instead, there are strollers, mobiles, bouncy seats, and mommy-and-me classes. It's a very crowded and commercialized existence.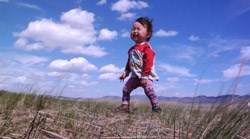 Hattie's parents are also city dwellers, also both very present in their little girl's life. When we see Hattie in the hospital, she's hooked up to many wires and monitors—a stark contrast to Ponijao and Bayar's birth experiences. At home there are diapers, countless toys, and a whole bookshelf full of illustrated and instructive stories to be read to her. Hattie enjoys rides strapped in her little hitch on the back of her parents' bikes, and they all participate in quasi-spiritual "movement" classes. It's a very comfortable and organic existence.
Despite all these far-flung realities, the uniting factor is the babies—these brand new little beings who experience their respective worlds with tiny fingers, inquisitive eyes, and eventually, tentative steps. We see recurring refrains of hunger and exhaustion, love of music, fascination with the family cat, torment by older siblings, exquisite joy when looking in their mom's face. The honesty and innocence and purity of emotion are moving—inspiring laughter and fascination and sometimes tearfulness in even the most jaded of grown-ups watching.
The other striking thing about Babies is the lack of narration. About ten minutes into the film I finally realized we weren't going to get any explanation or background or details. We just watch. I spent the rest of the movie trying to figure out if I liked that movie-making decision or not. In retrospect, I'm leaning toward not.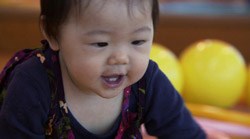 I did like being able to make my own observations and draw my own conclusions (like the fact that American babies are super-safe compared to their international counterparts). The simplicity of silence as we watched these simple, unspoiled lives seemed fitting. But my curiosity kept invading my enjoyment. Where's Ponijao's dad? What's that red stuff her mom rubbed on her pregnant belly? Will Bayar go to school? Was that a traditional lullaby his mom sang to him? And what were the words? Will Mari learn to ride a bike on the sidewalks of her big city neighborhood? Will she likely get another sibling? Is Hattie a family name? Will she grow to be as granola as her parents?
And bigger questions: How do these babies' differing realities impact their life expectancy? What will their respective cultures offer them in twenty years? The production notes included interviews with all four sets of parents, and I found some of their responses fascinating. I think some of this information would have really enhanced the movie. And having some voiced-over scenes or talking from the parents or facts shown on the screen would have allowed the silent moments—watching Mari smile in her sleep, watching Bayar discover his feet—to have that much more impact. As it was, the silence at times felt sleepy.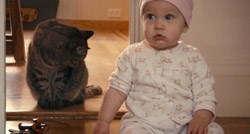 That said, Babies is still a fascinating documentary that offers the wonderful gift of learning about other cultures, and perhaps even more powerful, seeing our own reality with fresh eyes. It's certainly a celebration of human life, a mother's love, and the wondrous world into which each of us was born.
Talk About It
Discussion starters
How would you describe each of the babies? What characteristics do we see even in this first year of their lives?
What were the most striking similarities and differences between each of these children and their experiences? What are the benefits and drawbacks of these varying realities?
Talk about the mother-child relationship and what you observe about these four examples.
Did you like or dislike the lack of narration? Why? What questions did you have that you would've liked to have answered?
Did the film give you any new thoughts or observations about the experiences of

Babies

in your own culture?
The Family Corner
Babies is rated PG for cultural and maternal nudity throughout—including lots of bare breasts. We see several African women topless throughout the film, and we see several breastfeeding scenes with all of the moms. Young children will likely find the film a bit slow at times.
Copyright © 2010 Christianity Today. Click for reprint information.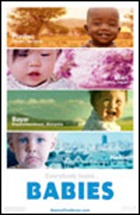 Browse All Movie Reviews By: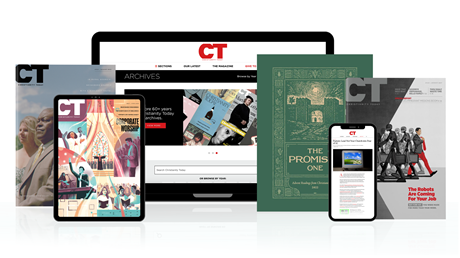 Subscribe to Christianity Today and get access to this article plus 65+ years of archives.
Home delivery of CT magazine
Complete access to articles on ChristianityToday.com
Over 120 years of magazine archives plus full access to all of CT's online archives
Subscribe Now
Babies
Babies