The question above is the topic I was asked to address at the Global Faith Forum, held at NorthWood Church in Keller, Texas, last week. It was not a little ironic that the author of Jesus Mean and Wild, not to mention this often controversial column, should be asked to address the topic. But I accepted before the conference organizers could change their mind, because I thought maybe I could stir things up!
Seriously, the following is my attempt explore this, yes, serious question, especially in the context of Christians' relationship to Muslims and Jews, a relationship too often characterized by insults and anger, not to mention death and destruction in many parts of the world.
* * *
Those of us who are Christians, whenever we ponder how to act or speak, naturally wonder, "What would Jesus do?" In this case, how did the Prince of Peace communicate with those with whom he had deep differences? How did the one who described himself as "gentle and lowly of heart" speak to his co-religionists in an Abrahamic faith when they found themselves divided over fundamental issues? Maybe Jesus can give us guidance in these days when Muslims and Christians often look at each other in terror and fear.
Naturally, one's mind immediately travels to passages like Matthew 23, where Jesus, speaking to co-religionists, said, "Woe to you, scribes and Pharisees, hypocrites! For you shut the kingdom of heaven in people's faces. For you neither enter yourselves nor allow those who would enter to go in" (ESV).
And this: "Woe to you, blind guides," which he later changed to "blind fools," then moved on to call them "hypocrites"—not once, not twice, but four times!—before winding up with, "You serpents, you brood of vipers, how are you to escape ...
1
SoulWork
In "SoulWork," Mark Galli brings news, Christian theology, and spiritual direction together to explore what it means to be formed spiritually in the image of Jesus Christ.
Mark Galli is former editor in chief of Christianity Today and author, most recently, of Karl Barth: An Introductory Biography for Evangelicals.
Previous SoulWork Columns: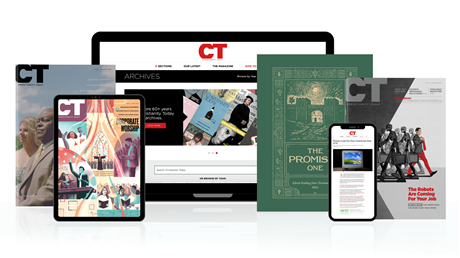 Subscribe to Christianity Today and get access to this article plus 65+ years of archives.
Home delivery of CT magazine
Complete access to articles on ChristianityToday.com
Over 120 years of magazine archives plus full access to all of CT's online archives
Subscribe Now
Blessed Are the Unoffended
Blessed Are the Unoffended