true
Was the late Ayrton Senna—one of the greatest drivers in racing history—a humble man who loved God and, like Eric Liddell in Chariots of Fire, one who drew closer to the divine as he ran faster and faster? Or was he a cocky, almost reckless personality who spoke his mind and ticked off many of his competitors and race officials?
Yes. And yes.
Senna is a documentary that shows both sides—and more—of a complicated man who was a three-time Formula One world champ, a national hero in his native Brazil, and a legend considered one of the greatest drivers in racing history. Directed by Asif Kapadia (2001's The Warrior), it's a winner for both F1 enthusiasts and newbies. Almost entirely comprised of archival footage from Senna's 1984-94 career, with voiceover comments from family, friends, and racing experts, the film captures the excitement and danger of the sport while also depicting Senna's rise to success—and his tragic end. Senna was killed in a crash while leading the 1994 San Marino Grand Prix.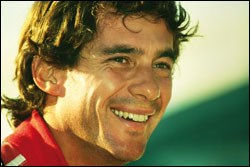 He's depicted as a modest man who loved God and country, who saw racing as his way of drawing closer to God and following his will. The film shows him attributing God for his success and for calming him before races. Though a specific passage is never referenced, the film indicates that Scripture gave Senna the courage to participate in a race he was reluctant to run—the one that proved to be his last. And he demonstrated his faith by donating millions to his homeland to combat poverty.
The film is being marketed to faith-based audiences, but it doesn't go deep enough in exploring Senna's beliefs. Most of the scenes in which he references his faith involve his quest for perfection—for example, "seeing God" when he's in the zone. Is it a humble faith or a selfish faith? A couple scenes tell us Senna was humble and charitable, but it's more telling than showing. In contrast, Senna isn't exactly humble, charitable, or forgiving on the race track or in his attitude toward others in his sport.
We learn that Senna started out racing go-karts before working his way into F1 racing as a young adult. We see him make a big impression at his first F1 race in 1984, though he didn't win. His first victory came the following year at an event in Portugal. Some of Senna's races are the sort of drama you would expect from a Hollywood blockbuster—the 1988 Japanese Grand Prix, for example, is thrilling from start to finish.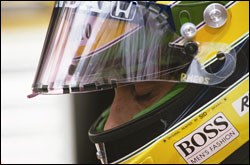 The racing footage is the highlight of this film. If you think the in-car cameras for NASCAR racing is exciting, check out the mounted cameras used in F1. NASCAR racers may drive faster, but they generally move in a circle. Here you'll follow Senna around the twists and turns that come with F1 racing, and it's enough to probably make some viewers queasy. It's amazing footage considering that some of it is 25 years old.
Senna was a daring and calculating driver, but that also made him a little ruthless on the track. He pushed his speed to the limit and cut corners with precision. He had a reputation for racing better in wet weather—he was probably the only racer who wanted it to rain, either because he was that daring or because it caused other drivers to back off.
Such unique driving techniques contrasted sharply with many of Senna's colleagues, perhaps most prominently with his friend and nemesis Alain Prost. As part of the same racing team, the two are initially shown to be cordial—at least outwardly—but it's obvious that things were terse between them, and their professional relationship takes some remarkably unprofessional turns. The movie Senna goes out of its way to paint its subject as the good guy and Prost as a whiner—and yet, as mentioned in the film's postscript, Prost would go on to serve as a trustee for one of Senna's charities.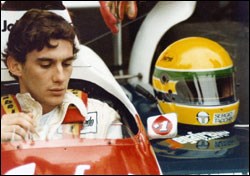 The film illuminates the tension between Senna's aggressive style and the rules of the sport, especially in a prickly interview between Senna and racing legend Jackie Stewart. In one of the featured races, pride costs Senna in a big way. But the sport also gets political when the racing officials are willing to compromise safety for the sake of "respecting the distance" of the race. It's a shame the film doesn't dig a little deeper here, because it's evident by the end that this debate would arguably lead to Senna's greatest contribution (and sacrifice) to the sport.
Senna was a complicated man, though the film tries to oversimplify him. A dramatized film/biopic might have resonated more deeply—or at least on a different level than this straightforward documentary. Senna helps viewers better understand Formula One racing while recapping an amazing reign in sports history. Senna burned brightly in a relatively short span, leaving a legacy that forever changed his sport in more ways than one.
Talk About It
Discussion starters
Why did Senna drive? What do you think drew him to racing? What need does sports fulfill in our lives? How does it enhance our faith and how can it overshadow it?
Describe Senna's faith from what it is depicted in the film. In what way did he rely on it and how did it influence his driving? How did it help calm him?
What do you make of his pursuit of perfection? Was it his way of drawing closer to God or was he foolishly pursuing something that cannot be obtained?
What are Senna's contributions to his sport of Formula One racing? How did God use his death for good (Romans 8:28)?
The Family Corner
For parents to consider
Senna is rated PG-13 for some strong language and disturbing images. The profanity is limited in the film, but it does include a few f-bombs, some uttered by Senna himself—for what it's worth, you're more likely to read the profanity in the subtitles than hear them. There's archival footage in a few scenes involving car crashes with rescue crews pulling bodies from the wreckage; it's not graphic, but it is real death caught on camera. There are also a couple adult references in conversation, suggesting Senna was something of a ladies' man. And there are a few scenes of women in skimpy clothing.
Copyright © 2011 Christianity Today. Click for reprint information.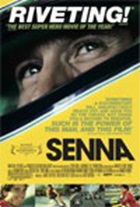 Browse All Movie Reviews By: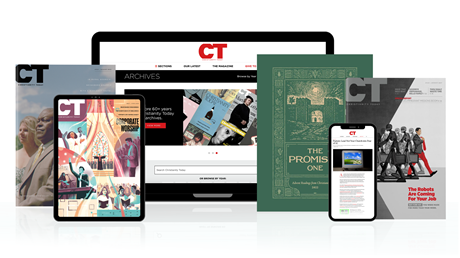 Annual & Monthly subscriptions available.
Print & Digital Issues of CT magazine
Complete access to every article on ChristianityToday.com
Unlimited access to 65+ years of CT's online archives
Member-only special issues
Subscribe
Senna
Senna