Taliban and al-Qaeda factions in Pakistan are claiming responsibility for the assassination of the only Christian serving in the Islamic state's government. Shahbaz Bhatti, 42, was shot outside his mother's home in Islamabad Wednesday morning.
Bhatti, who was Pakistan's Federal Minister for Minorities Affairs, was well known for campaigning against the nation's strict blasphemy law and lobbying for the rights of religious minorities. Last year Bhatti made a video to be released in the event of his death. Embedded below, the video shows Bhatti saying that "the forces of violence" were prepared to kill him because "they want to impose their radical philosophy in Pakistan."
"I'm ready to die for a cause," Bhatti said. "I'm living for my community and suffering people, and I will die to defend their rights. So these threats and these warnings cannot change my opinions and principles."
Johan Candelin, goodwill ambassador for the religious freedom advocacy group First Step Forum, said that he and Bhatti created the video during a December 2010 interview.
"It's sort of his testimony to the world." Candelin said. Candelin, who worked with Bhatti for about seven years and interviewed him several times, said that Bhatti had very much come to terms with the prospect of his own murder: "He said, 'I have not married because I know that I will be killed, and I am willing to be a martyr for Christ.' He said, 'I would even find it to be a big honor to be killed for my faith in Jesus Christ. I'm ready to give my blood for that.'"
People who knew him describe Bhatti as a rare figure: a Christian who earned the respect of many in the Muslim majority, who eventually won a place in the government to give voice to those for whom he'd been an advocate for over two decades. He joined the ruling Pakistan People's Party in 2002 and was elected to the National Assembly—and appointed Minister for Minority Affairs—in 2008.
"He was the only Christian minister in the Pakistani government, and he was working on behalf of all minorities," said Chris Seiple, president of the Institute for Global Engagement. "That is the definition of a Christian, in some ways, to take your faith so seriously that you work for others to [be free to] not believe as you do."
Bhatti had a very strong profile in the West as a campaigner for Pakistan's religious minorities, Candelin said. Just two weeks ago, he recalls, Bhatti spent an hour with Secretary of State Hillary Clinton in Washington. Soon afterward, he visited Canadian Prime Minister Stephen Harper and received a five-minute standing ovation during a speech before the Canadian Parliament.
Cecil Chaudhry, an educator and mentor who described his 25-year friendship with Bhatti as a "father-and-son" relationship, described him as a deeply dedicated worker whose vision for Pakistan drew inspiration from the country's founder, Muhammad Ali Jinnah.
"He was one of the most committed persons that I've ever come across," Chaudhry said. "He committed himself to his cause at the age of 18 and he stuck to it. He realized that the only solution to the problem of the country is for the country to be what the father of the nation had envisioned it to be: a secular state where everybody has a right to live, where every single human being has equal rights with the other. That was his conviction, and that was his mission. To make Pakistan into Jinnah's Pakistan."
Before joining Pakistan's cabinet, Bhatti led a number of organizations which campaigned for religious equality. Bhatti, a Roman Catholic, worked on behalf of all of Pakistan's religious minorities, including Sikhs, Hindus, Buddhists, and even some ill-regarded sects of Islam, Candelin said.
Ann Buwalda, founder of the Jubilee Campaign, a religious liberty advocacy group, was impressed by Bhatti's skill for promoting his cause when she visited Pakistan in 2005.
"There was a village outside of Lahore where five churches were burnt to the ground in a rampage," she recalled. By the time Buwalda got to the village, two days after the incident, Bhatti's group had already been there to post signs on all five churches, "basically declaring that the Christian minority were in solidarity with those who had been persecuted."
"Every time you took a picture of the Presbyterian church that had been burnt to the ground, you also took a picture of Shahbaz Bhatti's organization's banner," Buwalda said. "He was a very smart advocate within Pakistan to get his name put forward, and that's an important factor when you're trying to influence a government that views a Christian as less than a citizen."
Appointed Minister for Minorities Affairs, Bhatti himself served as a symbol of change: "He was the first ever non-Muslim to be appointed senior minister in the government," Candelin said.
Bhatti instituted a 5 percent quota for minorities in government jobs and helped to reserve four Senate seats specifically for minority candidates. He also campaigned for the recognition of certain holidays.
"Last Christmas was the first time when Christmas was an official holiday," Candelin said. "But the big issue was the blasphemy law."
Bhatti was an outspoken opponent of Pakistan's stringent blasphemy laws. Section 295-C of the Pakistan penal code mandates execution for anyone convicted of blaspheming Muhammad. To militant Islamic groups, Candelin said, speaking against the blasphemy law is itself blasphemy. "As soon as he started to touch that, then that really is when the devil was let loose."
In an interview with The Christian Post last month, Bhatti observed that no one had been prosecuted for blasphemy from Pakistan's founding in 1947 until 1986, when General Ziaul Haq introduced stricter measures. Since then, he said, no blasphemy conviction was ever upheld in a higher court. Bhatti called the law "a tool of victimization."
"Many innocent people have been killed," Bhatti told the Post. "Many are in prison. Many are facing situations of life and death under the blasphemy law."
Bhatti was far from alone in decrying this development in Pakistani society, observers say.
"We have a stereotype of Pakistan these days, but it was not this way 30 years ago, and Pakistanis will tell you that," said Chris Seiple. "Many older Pakistanis are terrified by what has become of their society."
"This blasphemy law was intended to comfort Muslims," says Warren Larson, director of the Zwemer Center for Muslim Studies at Columbia International University, "to make sure that Muhammad was not ever degraded or disgraced in any way. But what's happened is that it ends up being used against minorities."
Muslims "do take [blasphemy seriously, and we have to respect that," Seiple said. "On the other hand, the way it was manifested into Pakistani law is not in accordance with the rule of law, nor is it in accordance with what many Muslims would say is a proper interpretation of Shari'ah."
Larson believes that most of the people of Pakistan would oppose the blasphemy law if they felt free to do so.
"People are afraid of reprisals, they're afraid to somehow be disloyal to Islam, and some of them are afraid of losing their job," he said. "But I think the Pakistani leadership—the president and the prime minister—they are against this blasphemy law. … I think that the PPP, the Pakistan People's Party, are against it, but because they're afraid of assassination, they really are not going to bring any change."
Bhatti was not the first official to die for opposing the blasphemy law. Pakistan is already dealing with the recent murder of Punjab province governor Salman Taseer, whose own bodyguard confessed to killing him for speaking out against the blasphemy law. There's some concern that Sherry Rehman, a member of the Pakistani parliament from Karachi, may be next on the extremists' list. Rehman has already been receiving threats—sometimes every half-hour—and has started to curtail her movements.
Buwalda, who had worked with Bhatti since the 1990s, believes that his assassination will cause more Pakistani Christians to flee the country and cause those who remain to become "more guarded and more fearful."
"If a federal minister cannot be safe just trying to speak in support of the minorities, then how can any other minority actually be safe?" she asked. "They can't."
Chaudhry and Candelin were both critical of the extent to which Pakistan's government had protected Bhatti. The minister did have four guards from the Interior Ministry, but they were not with him at the time of the assassination.
"He had asked his government several times for a bulletproof car, but he did not get one," Candelin said. "So he was an easy target for them when they came."
Chaudhry doubted reports about Bhatti refusing security measures, and also argued: "Look, even if a minister says, 'I don't need security to be accompanying [me],' they should be forced to take it."
Bhatti had received a number of threats recently, through some very personal lines of communication.
"I know that the leader of the Taliban called him directly on his mobile phone and said, 'We will kill you unless you stop,'" Candelin said. "They also called his father a month ago." Bhatti's father reportedly died of a heart attack soon after receiving the threat.
Candelin said that even though he expected it, the news of Bhatti's assassination still came as a blow.
"With death like that, you know that it will happen, but when it happens you're still somehow both shocked and surprised," Candelin said.
Chaudhry, who spent time with Bhatti's family after the assassination, said that the people of Pakistan regarded Bhatti "in very high esteem. Not just the minority community, but even the majority, they're all literally in a state of shock."
Larson hopes that incidents like these will provoke stronger opposition to radical Islam.
"Pakistan is destined within not too many years to be the largest Muslim country in the world," Larson said. "I hope and pray that [because of] these kinds of things … change will happen in Pakistan and it will turn out for the furtherance of the gospel."
Seiple hopes to see more Muslim leaders spurred into speaking up.
"The answer can only come from theologically orthodox, devout Muslims who will stand up and say 'That is not my Islam,'" he said. "Until they give permission to people to be normal again—those theologically orthodox, ordinary people, and the leaders who must rise up to explain the scriptures as to why the killing of Shahbaz and the Punjabi governor was wrong—then they're going to continue to live amidst that fear."
Pakistan's president, Asif Ali Zardari, announced in a Wednesday address plans to offer the now-vacant position to a member of Bhatti's family, and promised that he would not allow extremists to "succeed in their agenda."
Prime Minister Syed Yusuf Raza Gilani announced a national three-day official mourning period, ordering flags to be flown at half-mast Friday. "Anti-state elements are making their last-ditch efforts by targeting important personalities in the country in order to fulfill their evil designs," he said.
U.S. Secretary of State Hillary Clinton responded to Bhatti's assassination during Senate testimony this morning.
"I recently had the opportunity to meet with Minister Bhatti," Clinton said. "He was a very impressive, courageous man. He was a patriot. He was a man of great conviction. He cared deeply for Pakistan and he had dedicated his life to helping the least among us."
"When I spoke with him, he was well aware of the drumbeat of threats against him," Clinton said. "Despite those threats, when the Pakistan Government was recently reshuffled and the cabinet shrunk, he agreed to continue his work as the Minister for Minorities Affairs. And on behalf of the United States, I extend our deepest condolences to his family, his friends, and his colleagues."
President Obama echoed Secretary Clinton's sentiments in a statement this afternoon.
"He was clear-eyed about the risks of speaking out, and, despite innumerable death threats, he insisted he had a duty to his fellow Pakistanis to defend equal rights and tolerance from those who preach division, hate, and violence," Obama's statement read. "Those who committed this crime should be brought to justice, and those who share Mr. Bhatti's vision of tolerance and religious freedom must be able to live free from fear."
Related Elsewhere:
Christianity Today has more stories related to Pakistan, several of which have included interviews with Bhatti.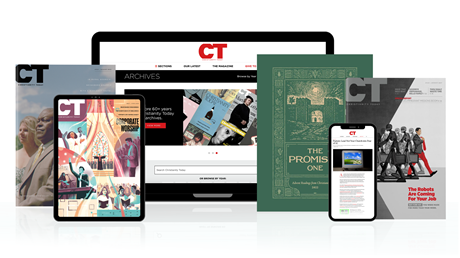 Subscribe to Christianity Today and get access to this article plus 65+ years of archives.
Home delivery of CT magazine
Complete access to articles on ChristianityToday.com
Over 120 years of magazine archives plus full access to all of CT's online archives
Subscribe Now
Shahbaz Bhatti, Pakistan's Most Prominent Christian, Assassinated (Updated)
Shahbaz Bhatti, Pakistan's Most Prominent ...