Faculty leave en masse over lifestyle pledge
At least a third of the faculty at Shorter University, a Southern Baptist school in Georgia, have resigned after being required to sign a "personal lifestyle statement" that condemns public drinking, premarital sex, and homosexuality. The school's Board of Trustees last fall adopted the pledge, along with a statement of faith, after new president Don Dowless arrived. By mid-May, 36 of approximately 100 faculty members had resigned; at least 25 more cited disagreement with the pledge or faith statement. Dowless affirmed the school's decision despite the resignations, citing a desire to "bring the university back to its Christian roots."
Court: Try harder to find non-Christian prayers
The Second Circuit Court of Appeals ruled that a New York town board's tradition of opening monthly meetings with prayer is unconstitutional because the town should have tried harder to find non-Christian speakers—even if that required recruiting beyond the town's borders. The court, in its first case addressing legislative prayer, ruled that the Town of Greece's prayer policy effectively associated the town with Christianity because the town didn't actively solicit non-Christian speakers or—given that the town has no non-Christian congregations within it—go beyond its borders to recruit them.
Land loses radio show over comments
The investigation into Southern Baptist Convention (SBC) leader Richard Land's racially charged and plagiarized radio commentary on the Trayvon Martin case concluded with two official reprimands and the cancellation of his weekly radio program. Land, the longtime president of the Ethics and Religious Liberty Commission (ERLC) and a key proponent of racial reconciliation in the SBC, apologized twice for the comments. But the ERLC trustee committee, whose chairman resigned during the investigation, said that "damage was done to the state of race relations in the [SBC]." James Dixon, president of the SBC's National African American Fellowship, said in a statement that although the fellowship felt the committee did not go far enough, its members were ready to "work arm-in-arm [with Land] in the cause of racial healing."
Church sues ex-member for blog comments
An Oregon woman's online critiques of her former church could cost her half a million dollars. The pastor of Beaverton Grace Bible Church (BGBC) sued Julie Anne Smith, her daughter, and three other former church members for $500,000 in damages, alleging that Smith's blog, Beaverton Grace Bible Church Survivors, amounts to defamation. After Smith and her family left the church years ago and were subsequently shunned by their church friends, she posted critical reviews of the church online. Within days, BGBC filed its lawsuit. Smith wrote on her blog that she doesn't plan to back down.
Churches liable for pastors' decisions
A Kentucky jury found a church liable for the 2009 death of a boy killed after a youth minister let the boy drive his vehicle. Big Springs Assembly of God said it couldn't have predicted Derek Coulter would let 13-year-old Jamie Mitchell drive on a non-church-sponsored trip, but Mitchell's parents argued the church failed in its "sacred duty" to protect children. In Florida, a jury found the state chapter of the Southern Baptist Convention (SBC) liable for the actions of a former pastor convicted of sexually abusing a 13-year-old boy. The jury ruled the SBC failed to do enough to uncover previous allegations of inappropriate behavior with young boys at Douglas W. Myers's previous churches when it hired him to plant two new churches. However, the jury also agreed that Myers was not a convention employee, prompting two SBC motions asking for a reversal of the "inconsistent" verdict.
City can tax church room by room
New Hampshire cities can tax churches on portions of their property deemed not to be used for religious purposes, according to a unanimous ruling by the state's supreme court. The City of Concord taxed Liberty Assembly of God (now Destiny Christian Center) on 40 percent of its property in 2008. The church argued the city couldn't decide "which parts of a church were and were not religious." But the state supreme court disagreed, ruling that "a church's assertion that a building constitutes a 'house of public worship' is [not] sufficient to place it beyond investigation" for an exemption from property taxes.
Refugee religious tests criticized—again
CANADA The Immigration and Refugee Board (IRB) is under fire once again for its treatment of applicants for religious refugee status. At Haixhin Zhang's hearing on his application for refugee protection, an IRB adjudicator ruled the Chinese immigrant had joined a church in Canada to support a fraudulent refugee claim. Zhang knew the names of only two of Jesus' apostles, two of the Gospels, and one prayer—the Lord's Prayer, which he recited incorrectly. But a federal judge sent the case back for review, arguing the IRB should abandon testing the religious knowledge of refugees because "religious knowledge cannot be equated to faith." The IRB has been chastised three times within the past year for similar cases.
Churches protest building moratorium
SOUTH AFRICA Pastors in Cape Town want the city to take a second look at a moratorium on building new churches that both parties signed two years ago to end a crackdown on illegal churches on city land. City administrators agreed to stop demolishing illegal churches as long as no more were built without approval. Now the Western Cape Christian Ministers Forum alleges that the city is not providing land agreements for new churches in a timely manner. However, the city said it regularly works with the forum to identify viable church sites.
Communion pact unites races
After more than a decade of discussion, the predominantly white United Methodist Church (UMC) has entered a full communion agreement with five historically black denominations. The April vote at the UMC General Conference means the denominations will recognize each other's churches, affirm their clergy and ministries, and share sacraments. The move comes a dozen years after the UMC apologized to African Americans for racist policies that led to the creation of separate African American churches.
Presbyteries amicably lose third of members
Two Presbyterian regional bodies lost one-third of their members with surprisingly little acrimony compared to many departures from the Presbyterian Church (USA) and other mainline denominations. The Presbytery of Mississippi approved the dismissal of five churches to the more-conservative Evangelical Presbyterian Church, keeping a hands-off policy toward the property and funds of departing churches. (It renounced the PC(USA)'s property-trust clause in 2006.) Meanwhile, the Presbytery of Tropical Florida approved the dismissal of nine churches but required compensation of $500,000, reflecting three years of per-capita payments to the denomination and parting offerings.
Finalists named for free campus
The billionaire owners of a Massachusetts campus founded by D. L. Moody announced two finalists in June in the competition to receive the property free of charge. The Green family, which owns Hobby Lobby, will give the 217-acre campus either to the Southern Baptist Convention's North American Mission Board or to Grand Canyon University, a for-profit Christian college in Phoenix. The campus was first intended to become the home of the much-discussed C. S. Lewis College, but organizers failed to raise enough money for operational costs to make the dream a reality.
Industrial sites opened to church use
SINGAPORE Churches seeking worship space in crowded Singapore will now have more options, thanks to new rules that open industrial sites to religious groups. The rules permit services in approximately 40 percent of the island's industrial buildings, but limit religious use to only two days per week, according to the Straits Times. Religious groups currently meeting in industrial buildings illegally have a three-year grace period to comply. The new rules also allow religious groups to build bigger facilities on their existing land, subject to approval by the city-state.
Have something to add about this? See something we missed? Share your feedback here.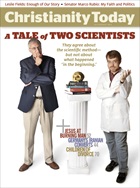 This article is from the Jul/Aug 2012 issue.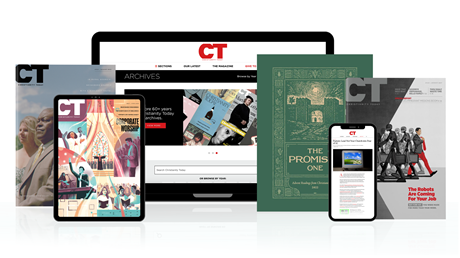 Annual & Monthly subscriptions available.
Print & Digital Issues of CT magazine
Complete access to every article on ChristianityToday.com
Unlimited access to 65+ years of CT's online archives
Member-only special issues
Subscribe
Gleanings
Gleanings