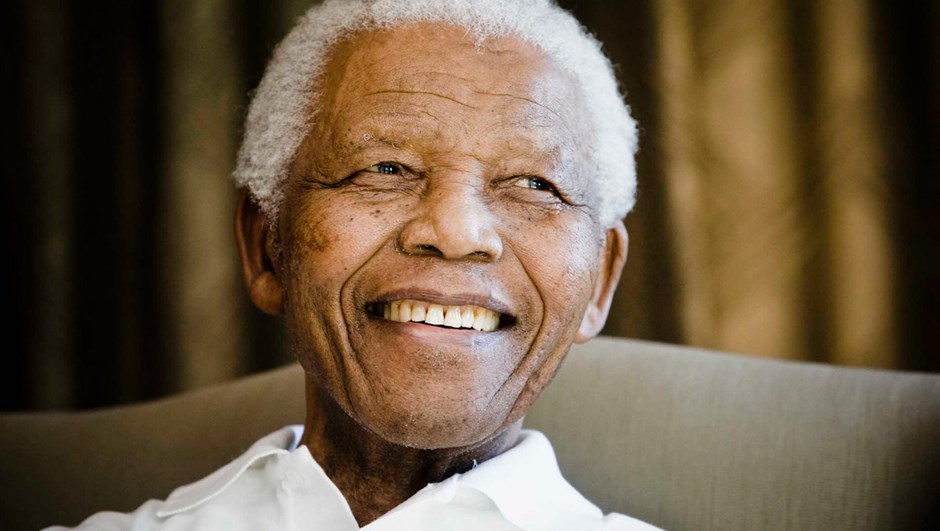 Image: Theana Calitz / AP
Many readers will remember the apprehension and delight with which the world watched South Africa in the early 1990s as the racial oppression of apartheid came to an end and the beloved country achieved a peaceful transition to a non-racial constitutional democracy.
The most widely recognized symbol of the struggle against apartheid, and of South Africa in the aftermath of that struggle, was Nelson Rolihlahla Mandela (July 18, 1918 to December 5, 2013), known to the millions who loved him as Tata Madiba ("Tata" is "daddy" in Xhosa, and "Madiba" is Mandela's clan name; in the usage of his Xhosa ethnic community is a form of address that shows respect). He died today at 95.
I share the deep affection many feel for Tata Madiba—as a participant, in a small way, in the struggle against apartheid; as a witness to its consequences as an interpreter for the testimony of both victims and perpetrators of gross human rights abuses before South Africa's Truth and Reconciliation Commission; and as a citizen of South Africa. I am deeply grateful for his leadership both in resistance and as president. I pray that we will see him enjoying resurrection in Christ, come God's new earth.
And yet, and yet.
In the late 1980s we would sing along with Johnny Clegg's band Savuka in their song for the imprisoned Mandela, "Asimbonanga":
Asimbonang' umandela thina (We have not seen Mandela)

Laph'ehleli khona (in the place where he is kept)

Hey wena nawe (hey you and you as well)

Siyofika nini la' siyakhona (when will we arrive at our destination)?
For all of the great work of Mandela and his generation, the people of South Africa continue to suffer much violence at one another's hands, and deep poverty continues to imprison millions. Even as we bring tribute to one of the great leaders in human history, and even as we work for justice and against poverty, like the poet of Psalm 40 we pray, God, do not delay.
As many mourn his passing, Christians worldwide can learn from Mandela about the necessity, the difficulty, and the limits of politics.
The biblical Scriptures are clear in their insistence that justice is not optional, and that working for justice is a necessary part of a life well lived. The message of the prophet in Isaiah 58 to the people of God hit me like a hammer blow to the forehead in my earliest years as a follower of Jesus: no justice, no worship. The proper gratitude of people to whom God has shown grace cannot other than include working for justice.
I am not enough of a student of Mandela's life to know from what sources he drew strength in the midst of the complexity and difficulty of a political vocation. Other political activists, such as Dietrich Bonhoeffer, have given an account of the importance of a life of prayer, and in particular the importance of the psalms as a school of prayer, for developing a robust spirituality for political activism. But however Mandela understood God and his relationship with God, and whatever sustenance he might have drawn from the biblical Scriptures or the Christian tradition, his life bears testimony to the necessity of politics in the struggle for justice.
And at the same time Mandela's life demonstrates the complexity and difficulty of working for justice. Political activism is neither easy nor simple. Political activism requires great love, deep commitment, careful discernment, tremendous resilience, and extreme endurance. Working for justice can wreak havoc in the life of a family (as evidenced by Mandela being married three times). Working for justice demands heartbreaking choices (as evidenced by Mandela's renunciation of nonviolent resistance and commitment to an armed struggle). And working for justice can have very serious consequences (as evidenced by Mandela's 27 years in prison).
Mandela first came to national prominence in the 1950s as a leader and spokesperson of the African National Congress's (ANC) Defiance Campaign. This was a campaign of civil disobedience against the intensification of laws oppressing black South Africans under the apartheid (apartness, segregation) regime that came to power at the end of the 1940s. Founded in 1912 to work for the expansion of the legal rights of non-white South Africans, the ANC became the leading anti-apartheid organization, and for decades it was officially committed to non-violent resistance against unjust laws and government actions.
On March 21, 1960, police officers opened fire on a crowd gathered in the Sharpeville township outside Johannesburg to protest against newly intensified oppressive laws, killing 69. The Sharpeville Massacre, as it became known, persuaded Mandela that nonviolent resistance was no longer an adequate response to the oppression and violence perpetrated by the apartheid government. With other members of the ANC, Mandela formed its armed wing, Umkhonto we Sizwe (Spear of the Nation), popularly known as MK.
In 1962 Mandela was sentenced to prison for life in the Rivonia Trial because of his participation in the activities of MK. In the end he served 27 years in prison, much of it on Robben Island off the coast at Cape Town. At the same time the ANC and most other anti-apartheid organizations were banned—made illegal. During these prison years Mandela became a catalytic symbol of the struggle against the injustice of South Africa's racist political order.
In February 1990 Mandela was released from prison as then-President FW De Klerk unbanned the anti-apartheid organizations and initiated a process of negotiations that eventually led to a relatively peaceful transition to a non-racial constitutional democracy. As a result of the first elections under the new constitution, Mandela was inaugurated as South Africa's first black president on May 10, 1994.
As president, Mandela not only served as a potent symbol of the newly democratic nation's high hopes (Readers may remember the scenes from the movieInvictus, in which Mandela is—accurately—portrayed wearing the captain's jersey as he hands the victorious South African team the Rugby World Cup trophy). He also proved to be a wise and skillful political leader, deftly negotiating the tensions between the different factions across South Africa's many divides—race, class, faith, age, tribe, and more—and presiding over tectonic shifts in the arrangement of South African society and political life, all with much less bloodshed than most observers had anticipated.
After retiring as president in 1999, Mandela expanded the scope of his concern to the whole of Africa, participating in large-scale efforts to limit the spread of AIDS and intervening in conflicts around the continent, and served as a global symbol of the possibilities of reconciliation in situations of intense conflict, the importance of which had been confirmed earlier in 1993, when Mandela shared a Nobel Peace Prize with FW De Klerk.
But the reality that the government of South Africa has, in the 20 years since the end of apartheid, not managed to protect its citizens against violent crime, and that, despite significant economic growth, masses of South Africans continue to languish in poverty, shows the limits of politics. Many of Mandela's supporters and admirers have felt that Mandela, for all the good he did, did not do enough to make South Africa a better place yet.
Yet it would be a mistake to imagine that any leader, no matter how wise, sincere, or effective, could have single-handedly ensured an even better transition out of apartheid. And it would be as much of a mistake to imagine that all of South Africa's problems—or all the problems of this beautiful but broken world—can be resolved politically.
Politics has limits. Governments can and must restrain criminals and public violence, establish just and effective laws and courts, and shape a public order within which the other spheres of human society may flourish. But not with the best will or instruments can a government and its citizenry bring parents to love their children, make the lazy diligent or the profligate frugal, or accurately anticipate all of the unintended consequences of every legislative or executive effort.
And so, much as we may honor and learn from Nelson Mandela, and resolve to live in the light of Isaiah 58, so must we also live in the light of Isaiah 60, and its sobering but hopeful revelation that in the end, all will be well, although not ultimately because of the work of human hands, but because of the outworking of the reign of God in Christ and through the Spirit—toward which the work of a Nelson Mandela is indeed a signpost.
Gideon Strauss is the executive director of the Max De Pree Center for Leadership at Fuller Theological Seminary and a senior fellow of the Center for Public Justice. A South African by birth, he was a conscientious objector against military service under apartheid and an interpreter for South Africa's Truth and Reconciliation Commission.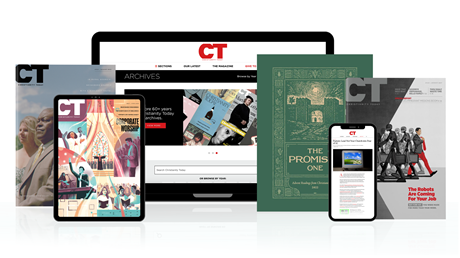 Subscribe to Christianity Today and get access to this article plus 65+ years of archives.
Home delivery of CT magazine
Complete access to articles on ChristianityToday.com
Over 120 years of magazine archives plus full access to all of CT's online archives
Subscribe Now
Died: Nelson Mandela, South African Leader Who Stood Against Apartheid
Died: Nelson Mandela, South African Leader Who ...