true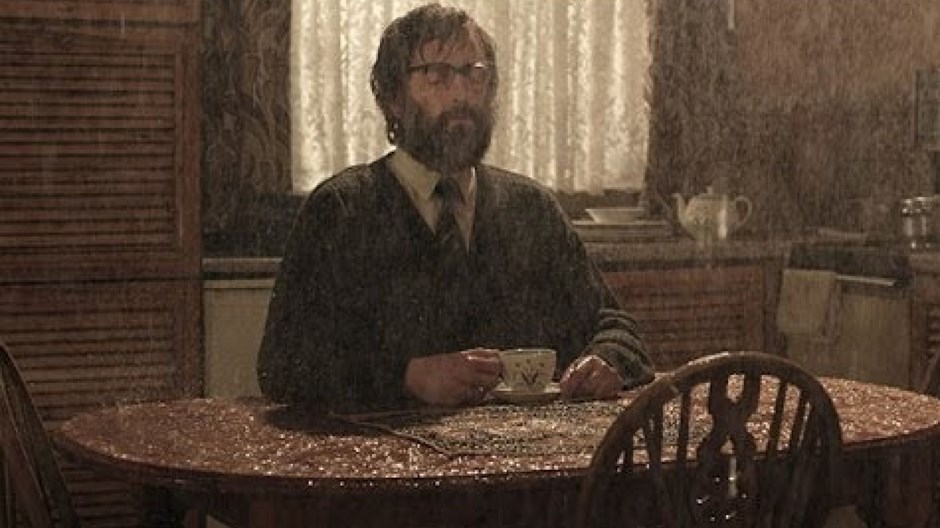 This week is the South By Southwest (SXSW) Film Festival, and we're lucky enough to have updates from the festival every day. You can read the first one here and the second one here.
Cumbres, directed by Gabriel Nuncio
Short Films:
Notes on Blindness: Rainfall, directed by James Spinney and Peter Middleton
Yearbook, directed by Bernardo Britto
The Alligator, directed by Alexandra Barsky
The Video Dating Tape of Desmondo Ray, Aged 33 and ¾., directed by Steve Baker
Chocolate Heart, directed by Harrison Atkins
Verbatim, Brett Weiner
Road trips are a staple of small budget films. They aren't hard to do well, but they are hard to make distinctive. In Cumbres, Miwi is woken up in the middle of the night and told she must leave town with her sister Juliana. Neither she nor we are told why they must go, but deep down we know. Deep down, so does Miwi.
During the film's first half, I thought more than once about Thelma & Louise, another pair who are forced to take to the road more for what is done to them than through any fault of their own. Miwi and Juliana are actual sisters, younger than Thelma or Louise, and Mexican. For all those differences, they share a world-weariness with their Hollywood relations. There's not a road long enough to take them to a place where they can get away from men who get away with too much. People help them along the way, but most of them have little to begin with and, hence, can offer little to them.
The film doesn't end with a shoot-out or a defiant jump off a cliff. The sisters are refugees more than they are bandits, and the film's most poignant observation is that even if escape is possible, we carry our past with us to wherever we go to run from it.
Besides a week or so before the Academy-Awards when nominated shorts might get a brief run for the curious, short films rarely garner the attention of the average viewer. But they are, or can be, the demo tapes for newer artists. Few joys rival the one that comes from recognizing talent on the ascent. Screening shorts at festivals give you the opportunity to put names on your radar.
James Spinney's and Peter Middleton's Notes on Blindness: Rainfall has been my favorite short thus far. Juxtaposing John Hull's audio diary about his blindness with images of those things he can no longer see, Notes on Blindness is part photography, part poetry. As Hull speaks of gradually losing not just his vision but his memory of vision, we are reminded in small but profound ways of how the world is constantly made anew. We also hear from Hull's wife about the pain inherent of not being seen. At fourteen minutes, the film is long enough to flow but not so long that it becomes monotonous. If you can find it, check it out.
On the animated side, Bernardo Britto's Yearbook packed the emotional punch of a melancholy Kurosawa film in just six minutes. Given seventeen years to document the world's history before aliens destroy most of it, the film's animated protagonist rebels against an historical view that greatness is a matter of achievement and that only the great deserve to be remembered. Some prickly Christians could end up docking the short a few points when the narrator expresses uncertainty about the life of Jesus, but that passage rightly underscores the melancholy nature of agnosticism in the face of extinction. It's kind of difficult to preserve anything for posterity if there is no one or nothing that is eternal to begin with.
Less successful were Alligator and The Video Dating Tape of Desmondo Ray, Aged 33 and ¾. There is some clever use of animation in both. The former evoked Edward Gorey for me, which is a good thing, but animated nudity is always problematic, and both were a little too crass for me to find genuinely pleasurable. Chocolate Heart doesn't have the cleverness of either, just the crudeness. A young man can't learn about sex from his parents because they turn into cats. In general, if a short is identified as "black comedy," that's usually a tip that its more crude than funny.
Verbatim is a dramatization of an Ohio court deposition in which a lawyer tries to get a nervous and suspicious worker to admit he knows what a photocopier is. The short is funny in its Monty Pythonesque verbal absurdity, but it is also just a little sad. This sort of rhetorical gridlock is, I bet, more common in depositions than those of us who don't frequent such rooms probably suppose. It is the inevitable consequence of a litigious society. When we know our every word will be pounced upon, twisted, and manipulated, we learn to use words to say nothing so that we cannot be held accountable.
Kenneth R. Morefield is an Associate Professor of English at Campbell University. He is the editor of Faith and Spirituality in Masters of World Cinema, Volumes I & II, and the founder of 1More Film Blog.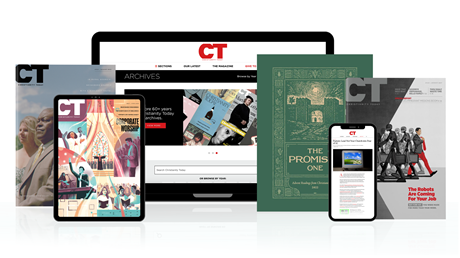 Annual & Monthly subscriptions available.
Print & Digital Issues of CT magazine
Complete access to every article on ChristianityToday.com
Unlimited access to 65+ years of CT's online archives
Member-only special issues
Subscribe
SXSW 2014—Day 3: Cumbres (Heights); Shorts
SXSW 2014—Day 3: Cumbres (Heights); Shorts