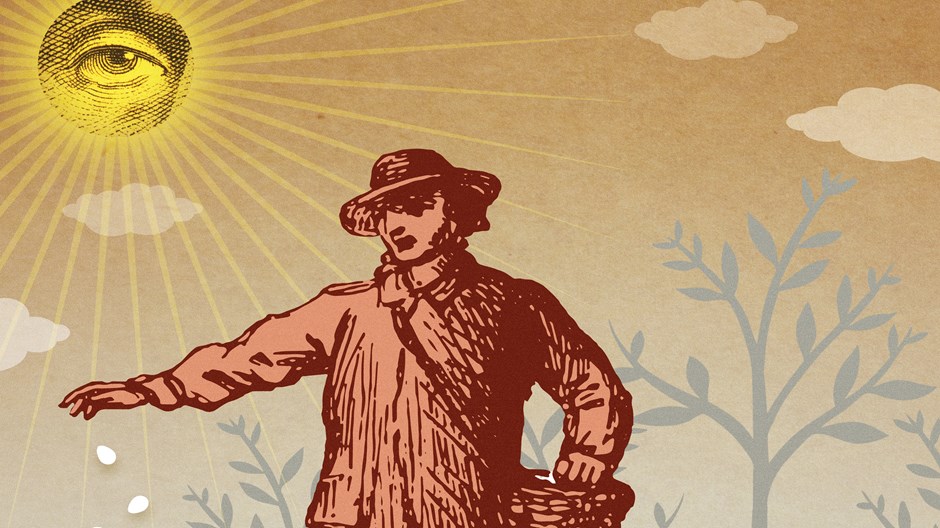 Image: Doug Fleener
Three years from now, the largest port in all Africa is set to open its docks in Dar es Salaam, Tanzania. But the hands that are building the $10 billion port are not Tanzanian; they are Chinese.
China has emerged as a powerhouse in the global market, and many expect it to surpass the United States as the world's economic superpower in years to come. But the same growth that has improved the quality of life for millions of Chinese is arguably hampering it in Tanzania, Nigeria, Mozambique, and other African countries where China is buying land at astonishing rates. For example, in just two years (2011 to 2013), China's investments in Tanzania grew from $700 million to $2.1 billion. "China is very keen on establishing brand-name equity or recognition among African consumers, because the African population is going to double by the middle of the century," Howard French, author of China's Second Continent, recently told NPR.
Critics of "land grabbing" say the widespread practice displaces local workers, provides fewer jobs, and extracts natural resources (oil, coal, gold) that skip local communities and go straight to international corporations. "Poor farmers and cattle herders across the world are being thrown off their land," says investigative journalist Fred Pearce. "Land grabbing is having more of an impact on the lives of poor people than climate change."
One for-profit corporation founded by Christians, however, sees growth potential in poor people themselves. Part of a relatively new investment category called "impact investing," the company is tilling fertile ground in Tanzania, Mozambique, and Ukraine not only for economic growth but also for spiritual revival.
Do Good While Doing Well
In 2012, JP Morgan and the Global Impact Investing Network found that $8 billion was committed to impact investments in 2012, with an intended $9 billion committed for 2013. Impact investing aims to "do good while doing well," creating social and environmental good while making a profit (which means it isn't charity). It also wants to build sustainable businesses, which makes it different from microfinance. Something of a darling cause among Christians, microfinance gives very small loans to small business owners. But most will not outgrow the market stall or fishery they started; they will earn back only enough money to reimburse the loaner, not to expand their business.
The story of impact investor Aslan Global Management starts in 2005, when Paul Larsen and Jes Tarp attended the same church. Larsen had worked at a major Wall Street firm until aligning with Gary Moore's Financial Seminary in Sarasota, Florida. Tarp had been teaching seminary classes in Ukraine, where he saw that communism's collapse had left Ukrainians with plenty of valuable farmland, but little know-how to develop it. Tarp began leasing land from Ukrainians, then hiring them back to farm it.
The practice was more than a business venture. Tarp was teaching Ukrainians a work ethic that all but vanished under communism. The respect he gained by treating landholders and employees fairly provided a chance to share the gospel. And there was almost no limit to the business, with so much undeveloped farmland.
Tarp shared his budding enterprise with Larsen, who began providing staff. Over time, Larsen became more involved until he was at it full-time.
Aslan drew investors quickly. As a financial adviser at Merrill Lynch, Dwight Short spent the later part of his career exploring faith-based and socially responsible funds. In 2005, he met Larsen and visited the farm in Ukraine. He saw that Aslan didn't follow the country's typical business practices such as bribing local officials. Unlike other firms, Aslan paid farmers half their earnings upfront so they wouldn't have to wait until harvest to be paid.
"It's a cool thing to say we were profitable," says Short, "but the most significant profit is to be making a difference in the lives of people." Short says his investment "worked out far above my expectation," as he has seen baptisms and churches planted in communities where Aslan invests. "Which is greater?" Short asks. "I love seeing the ministry. The financial positive is a bonus."
Today, with Tarp as president/CEO, Aslan leases more than 98,000 acres in Tanzania. In 2013, it received a lease from neighboring Mozambique's government to develop 25,000 acres to grow primarily soybeans and corn.
Larsen was Aslan's fund manager until 2012. Now he wants to bring faith-infused capitalism to other developing countries, where he hopes to address economic and spiritual poverty at once. He's working to launch similar firms and to educate Western Christians about the unusual approach to development.
"It's very important for us to not be in Africa to extract wealth," Larsen told Minnesota Public Radio. "We are in Africa to create wealth or to create value. And that's a very big distinction between what we're doing and what others do."
To keep that distinction—between extracting wealth and creating value—Larsen looks to an oft-maligned, misunderstood group from church history.
'Serve God in the Serving of Men'
It's not quite right to say that the Puritans—those Protestant Christians seeking religious freedom in the 17th-century New World—were capitalists. Historians have grown reluctant to tie Puritan beliefs directly to capitalism in the way Max Weber famously did in The Protestant Ethic and the Spirit of Capitalism.
Still, historians see an undeniable link between the early U.S. Christian communities and the economic system that catapulted America to its superpower status. In The Puritan Gift: Reclaiming the American Dream Amidst Global Financial Chaos, brothers Kenneth and William Hopper say the Puritans brought "a rare ability to create organizations that serve a useful purpose, and to manage them well."
Early Puritans' tie to capitalism is in part circumstantial. Since the Puritans opposed the state church and therefore the state itself, they were cut off from other economic opportunities. After arriving in New England, they were forced to abandon their communal system when they failed to produce enough food and other goods needed to feed themselves and repay their investors. Still, they embraced the values of virtuous commerce, believing the trader's and farmer's work to be as important as the preacher's. As Richard Steele, an English Presbyterian minister, wrote in The Tradesman's Calling in 1684:
God doth call every man and woman . . . to serve him in some peculiar employment in this world, both for their own and the common good. . . . The Great Governor of the world hath appointed to every man his proper post and province.
The Puritans saw industry as a way to serve not only God but also neighbor. "The main end of our lives," wrote clergyman William Perkins, "is to serve God in the serving of men in the works of our callings." But the Puritans' "common good" capitalism, lament the Hoppers, has given way to one that heavily depends on financial engineering.
Entrepreneur Andreas Widmer had to experience the ups and downs of "casino capitalism," with all its high risks and volatility, before he saw the deeper value of business. In the early '90s, he started a software company, sold it, and made a lot of money. But he promptly lost it all in his next company.
"Only through strong successes and failures did I think deeply enough" about faith and business, Widmer says. He began reading theology, seeing the connection between faith and enterprise. "Prosperity has three legs," he says. "The free-market system requires a participatory form of government, a legal framework, and a robust public moral culture." Recent business scandals on Wall Street, for example, show the need for personal morality. "I can't do business with you," he says, "if you keep lying to me."
'The best spiritual practices and the best business practices belong together.' ~ Andreas Widmer
"The system I fell in love with is a good system," Widmer says. "It's just that we need more virtuous businesspeople." Now, as director of entrepreneurship programs at the Catholic University of America, he is investing in small- and medium-sized businesses in developing countries. "The best spiritual practices and the best business practices belong together."
As evidence of the principle, Eventide Funds, a Christian investment adviser in Boston, has been posting returns more than double the market. It's been ranked at the top of its category by The Wall Street Journal and The New York Times. Robin John at Eventide says, "We seek out companies that are having positive impact on their customers, employees, host communities, vendors, supply chain, and broad society." It isn't simply about avoiding certain companies, he says, "but about partnering with companies that are serving real needs and creating blessing and provision in the world."
Twelve years ago, Steve Beck left a career in strategy consulting to merge his business experience with philanthropy. He spent several years running Geneva Global, which provided grants to fund humanitarian projects in the global South. "By and large we saw real-life change," he says. "But we also saw the dangers and limitations of grant making." Beck says the uneven relationship between grant maker and recipient fostered dependency.
So Beck launched SpringHill Equity Partners, a private investor circle that funds commercial businesses in East Africa with the kind of goals sought at Geneva Global. "We invest in businesses that provide goods and services to low-income households whereby the commercial growth and success of our investments generate scalable social benefits for the poor. The poor are treated as consumers with the dignity of choice rather than beneficiaries of charity." One investment, Sanergy, is a sanitation business in Nairobi's slums. Other investments are in schools and fuel-efficient stoves in Kenya.
Sovereign's Capital is another fund similar to SpringHill. Launched in 2012, it invests private funds in health care, technology, and consumer products in Southeast Asia. It provides capital to business owners guided by strong ethical principles.
The industry is in its early days, says Beck. However, "there are a growing number of entrepreneurs wanting to grow businesses with a double bottom line." As proof, Beck recently launched an impact venture that is attracting institutional investors such as hedge funds.
Investments Aren't Enough
Brian Fikkert, executive director of the Chalmers Center and coauthor of When Helping Hurts, says that these double-bottom-line ventures can do a great deal for those in poverty. Most important, they put the customer in charge rather than the interests of aid organizations or development donors. In other words, if poor families don't buy the fuel-efficient and environmentally-friendly stove being sold by one impact investor, for example, the business fails. "Markets are good at processing information from customers," says Fikkert, also an economist.
However, business meets a need only when it can make a profit. Not all families in poverty can pay for services they need. Some goods may always need to be subsidized, Fikkert says, which is why nonprofits are needed too.
Michael Miller is research fellow and director of Acton Media at the Acton Institute, a religion and liberty think tank. He warns that, just as a single charity project won't "cure" poverty, neither will an impact investment.
"When people create prosperity though institutions, private property, rule of law, and other foundational conventions, then prosperity takes off," he says. But that requires a range of solutions from government, legal and civil institutions, and nonprofits. Business is only one piece of the puzzle.
Fikkert serves on the advisory board for Sovereign's Capital. He warns that transformation—from a Christian perspective—encompasses much more than access to jobs or goods. "In the social entrepreneur space, the focus is on getting some product to a poor person, [like] a malaria net or a cell phone. Implicit in that, however, is the idea that poor people really need access to a malaria net, a cell phone, or water," Fikkert says. "It reduces development to providing greater access to material resources. To think that lacking goods and services is the sum total of poverty is wrong."
Not only is investing an incomplete cure for poverty; Christians have not always supported values-based investing. Regular churchgoers earn somewhere between $1.7 trillion and $3.4 trillion annually. Yet investments in faith-based funds are tiny compared with the size of mainstream investments.
Funds geared to average investors often struggle. GuideStone, which offers individuals and employers everything from retirement plans to mutual funds packages, is the largest Christian-screened investment firm. It has just $10 billion under management, where a firm like Charles Schwab has $2.3 trillion in client assets.
Rusty Leonard runs his own Christian investment firm, Stewardship Partners. He has followed the new attempts at Christian impact investing, watching as many firms come and go. "I am not naturally a pessimist, but it's hard to be optimistic on these efforts," he says. "Evangelicals in particular seem to be oddly resistant to investing based on their beliefs."
There is also the sheer amount of money required from individuals to invest in firms like SpringHill and Sovereign's Capital: The entry amount for each is $50,000 and $100,000, respectively.
The Common Good and Your 401k
"The Christian community has done a remarkable job of compartmentalizing money and faith," says David Gautsche, senior vice president of products and services at Everence, a family of funds launched 25 years ago and associated with the Mennonite Church. But an increasing number of people—especially as the opportunities have grown—are choosing faith-based investments. There were only about two fund families in the early '90s, Gautsche says, but there are now roughly a dozen with new ones launched quarterly. "How we spend our money and invest our money should reflect who we say we are as people of faith," Gautsche says. And it makes a difference in real life. Gautsche notes that Everence has partnered with Hershey to encourage the chocolate company's commitment to use only cocoa produced by certified nonslave labor.
"How we spend our money and invest our money should reflect who we say we are as people of faith." ~ David Gautsche
Larsen says average investors can have "skin in the game" in making a difference. He hopes to steer African communities toward feeding themselves and even exporting produce around the world thanks to Christian investors and businesses. "Africa has two billion acres of arable farmland that costs between $500 and $1,500 [an acre] to develop," Larsen says. "Africa needs some know-how and capital, not a handout. If we don't come alongside then it will be recolonized [by international corporations] and Africa will be feeding half the world but Africans will be eating on $3 a day. Then Africa won't flourish."
At the same time, Larsen says, Western Christians are sitting on an estimated $400 billion in retirement accounts. "I've never heard anyone talk about using their ira to grow the kingdom, promote human flourishing, and feed the hungry.
"We want to inspire people to think beyond writing checks to missionaries. We've got a part to play."
Rob Moll is a CT editor at large whose recent book, What Your Body Knows About God (InterVarsity Press), releases this fall.
Have something to add about this? See something we missed? Share your feedback here.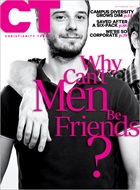 This article is from the September 2014 issue.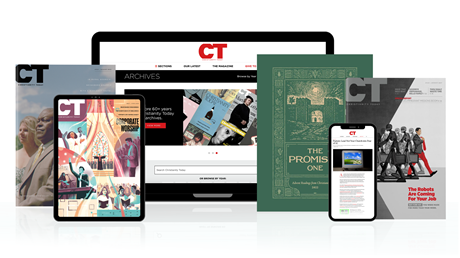 Annual & Monthly subscriptions available.
Print & Digital Issues of CT magazine
Complete access to every article on ChristianityToday.com
Unlimited access to 65+ years of CT's online archives
Member-only special issues
Subscribe
Meet the New Kingdom Investors
Meet the New Kingdom Investors