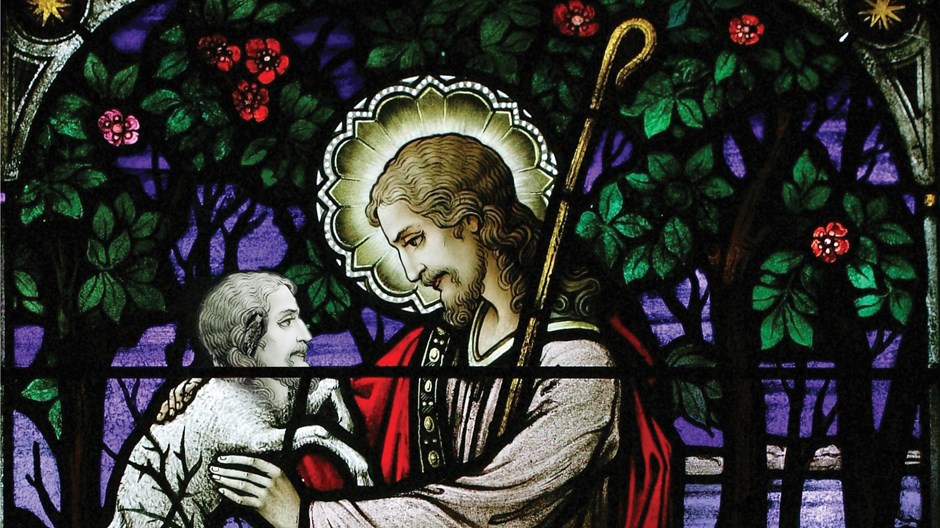 Image: Shutterstock
Throughout history, Christians have affirmed that Jesus is the focus of Scripture. But one Bible scholar is being forced to take early retirement by a conservative seminary for seeing too much Jesus in the Old Testament.
The Old Testament anticipates a Messiah—one who would fulfill the law and redeem Israel—and the New Testament presents Jesus as the fullness of God's revelation. Evangelical scholars agree on that much. But they debate the extent to which the Old Testament—and which of its passages—can be read Christologically.
For example, some believe Psalm 23 describes only the relationship between David and God, while others say the psalm also anticipates Christ's ministry as the Good Shepherd (John 10:11–18). Douglas Green, professor of Old Testament and biblical theology at Westminster Theological Seminary (WTS) in Philadelphia, goes further. He argues that Christ is also the sheep.
Green argues that the psalm is messianic prophecy. "'David' is no longer historical King David, but rather 'eschatological David.' … The psalm now predicts that Yahweh will be faithful to his promise to protect and preserve his Messiah at every point in his life's journey," he wrote in one published paper.
Seminary trustees were troubled by Green's interpretative method because it clashed with WTS's standards. But in 2009 it unanimously approved a paper he wrote as containing "acceptable clarifications and allowable exceptions" to the school's document on biblical interpretation.
In November, the trustees reversed their decision, stating that portions of Green's interpretive methods were "inconsistent with the seminary's confessional standards." His "Christotelic" hermeneutic, they said, "severs the organic link between the Old Testament and New Testament." In essence, WTS thinks that Green downplays the union of human authorial intent and divine authorial intent in the Old Testament. His approach, they think, leads to treating Old Testament authors as ignorant of Christ's coming and functionally denies the role of divine authorship.*
WTS offered Green, who has been at the seminary for 22 years, the chance to modify his statement and revise and republish his Psalm 23 article. Green declined. On June 6, WTS announced Green's "honorable retirement," effective October 1, 2015.
"I recognize the seminary's right to draw distinctions between its views and mine and to determine that mine are confessionally unacceptable," Green told CT. Still, he believes his views are traditional and conservative.
Christians should interpret the Old Testament with the same stance as the New Testament writers, "with the conviction that the Old Testament is read correctly only when it is read with Christ as the goal or telos of Israel's story," said Green. "Christian interpretation of the Old Testament is ultimately an act of re-reading or reinterpreting that section of the Bible through the lens of what God has done in Christ."
Tremper Longman III, professor of biblical studies at Westmont College, supports Green's approach. "Though I don't see contradictions between the divine and human authorship, I believe there is a deeper divine intention that the human authors are not conscious of," he said. "It's not that you can't know certain things until the death and resurrection of Christ. But in the light of Christ, it all becomes a lot clearer."
But WTS New Testament and biblical theology professor G. K. Beale thinks we shouldn't assume New Testament writers held new ideas that contradicted or diverged from the Old Testament passages they quoted. "The Old Testament writers were aware of an implicit meaning (known completely by God) that New Testament writers expressed more fully and explicitly," he said. The New Testament authors were simply "unpacking" what the Old Testament passages meant, especially in light of the revelation in Christ.
John Walton, professor of Old Testament at Wheaton College, says the focus should be on the original intent of the Old Testament authors. "We don't want to ignore that the biblical text is ultimately taking us to Christ. But our first step is to understand its [immediate] context, and that could be totally independent of reading it in light of Christ," he said. "People point to Luke 24, where Jesus says the Old Testament speaks about him. But unless he or the New Testament authors tell us which Old Testament passages speak about Christ, then we don't know what they are."
Not every text is specifically about Jesus, said Walton. "Any given portion of Scripture might be revealing more about God the Father or God the Spirit than God the Son."
* This article has been edited since its first publication to clarify WTS's position, based on information received from the seminary after publication.
Have something to add about this? See something we missed? Share your feedback here.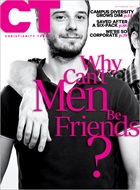 This article is from the September 2014 issue.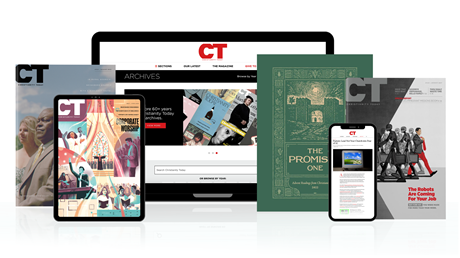 Annual & Monthly subscriptions available.
Print & Digital Issues of CT magazine
Complete access to every article on ChristianityToday.com
Unlimited access to 65+ years of CT's online archives
Member-only special issues
Subscribe
Can You See Too Much Jesus in the Bible?
Can You See Too Much Jesus in the Bible?