How I Almost Lost the Bible
Had it not been for the first editor of CT, I likely would have gone the way of liberal scholar Bart Ehrman.
Gregory Alan Thornbury
| January 14, 2015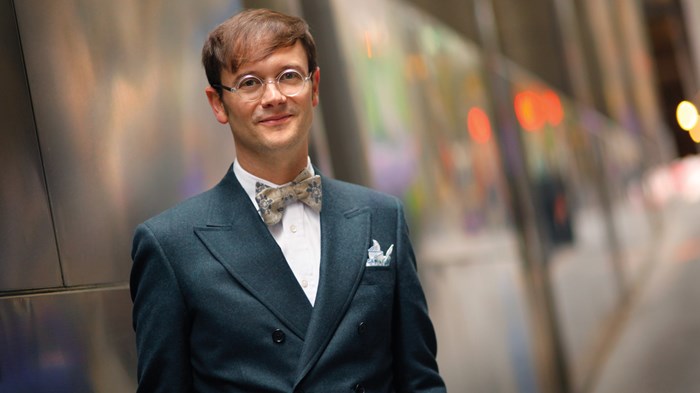 Image: Photo by Brad Guice
I was born at the Evangelical Community Hospital in Lewisburg, Pennsylvania—a fact that once prompted a friend of mine to say, "You're evangelical born, evangelical bred, and when you die, you'll be evangelical dead." My father, John Forrest Thornbury, was the model of a country parson, serving as the pastor of Winfield Baptist Church, a historic congregation in the American Baptist tradition, for 44 years.
My childhood environs prefigured what has become my life's passion: the relationship of Christian faith to higher education. Lewisburg is home to Bucknell University, an elite private college whose alumni include two evangelical luminaries: Tim Keller, pastor of Redeemer Presbyterian Church in New York City, and Makoto Fujimura, acclaimed contemporary painter. Several years ago, Tim told me that he had occasionally attended my father's church while at Bucknell.
Founded by a Baptist association, Bucknell originally existed to further the cause of Christ. Writing to fellow churches across Pennsylvania, the association's leaders explained that through Bucknell, they sought "to see . . . the cause of God, the honor and glory of the Redeemer's kingdom promoted in all our bounds, and spreading far and wide until the kingdoms of this world shall become the kingdoms of our Lord and his Christ." Bucknell held its first classes in the basement of the First Baptist Church in the fall of 1846.
The school's reputation loomed large in our community, but like so many other premier US colleges and universities, it slowly abandoned orthodoxy. Today, you would be hard-pressed to find anything on Bucknell's website about its origins as a Christian institution. ...
1