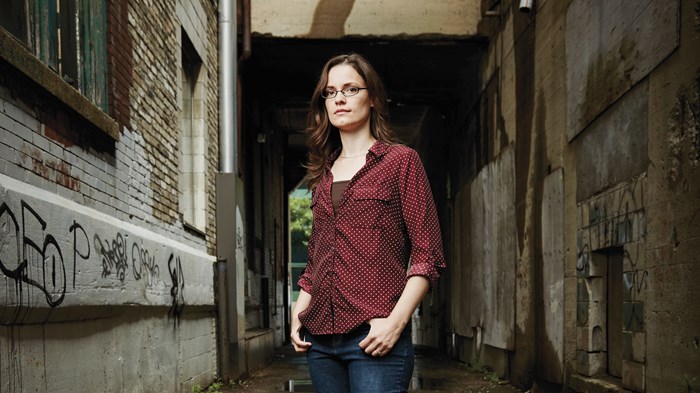 Image: Jonathan Bielaski
I always wanted to be self-made. Raised in Caledonia, Ontario, I was identified in third grade as gifted, and from then on was keenly aware that I should "act smart." I only participated in things I knew I would do well, and did my best to control all factors that could sabotage perfection. If I got a 93 on an essay, I demanded that the teacher tell me how I lost 7 points. For group projects, I asked my classmate to bring only the presentation board—and brought a backup board just in case. By age 17, I saw myself as a teenager who had everything under control.
Heading to college in London, Ontario, I was eager to be a grown-up. And the ultimate marker of my new independence, I thought, would be joining the Bahá'í faith. A local assembly met in Caledonia, and some of my closest friends were raised in Bahá'í homes, so I was already familiar with the faith. I remember leaving Bahá'í events buoyed by the leaders' optimism about the future: no more war, poverty, or racism. One language, one currency, and equality of the sexes. It sounded perfect.
The Bahá'í faith grew out of Islamic culture in 19th-century Persia. A merchant, Sayyid Ali Muhammad, claimed to be the long-awaited Báb ("Gate") to the knowledge of the twelfth Imam. Just before the Báb was executed, he appointed one of his followers as his successor. The new leader's half-brother would declare himself Bahá'u'lláh (literally "the glory of God").
According to the tenets of the Bahá'í faith, all major religions before 1863 were founded by "Manifestations of God." ...
1