Image: JonGorr / iStock
This month, hundreds of Christians at a South Carolina megachurch can request a refund on all the money they've given since March.
NewSpring Church, led by pastor Perry Noble, is one of hundreds of congregations across the country that have offered 90-day tithing challenges.
Participants sign up with a commitment to give 10 percent of their income or more, and if "God doesn't hold true to his promises of blessings" after three months, they can request their money back—no questions asked. It's the church's version of "satisfaction guaranteed."
The challenge pulls inspiration from the last book of the Old Testament, Malachi, which states:
Bring the whole tithe into the storehouse, that there may be food in my house. Test me in this," says the Lord Almighty, "and see if I will not throw open the floodgates of heaven and pour out so much blessing that there will not be room enough to store it (Mal. 3:10).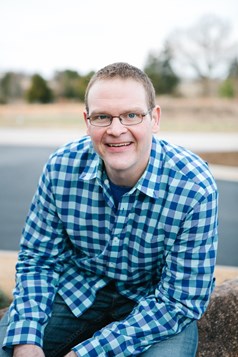 Image: NewSpring Church
"God literally says, 'Test me out, see if I'm God,'" Noble preached. "You and I cannot out-give him."
About 440 Christians joined NewSpring's most recent challenge. Of the more than 7,000 participants over the past four years, fewer than 20—that's a fraction of 1 percent—have asked for their money back.
"Tithing is about being obedient, putting God first in our finances and training our hearts to trust him at his word," church spokeswoman Suzanne Swift told CT. "It's one of the hardest next steps for many people to take, and the 90-day tithe challenge is one way we can help people with that step."
Hundreds of congregations—including non-denominational, Southern Baptist, Lutheran (Missouri Synod), and United Methodist churches—have adopted this approach since Life.Church debuted the challenge in the late 1990s. Two years ago, Life.Church reported similar results as NewSpring; fewer than 1 percent of its thousands of participants have requested a refund.
"The Bible says that when we do this God will bless us, not just materially, but God blesses us in more ways than we can imagine," said Life.Church lead pastor Craig Groeschel. "We will lead the way with irrational generosity because we truly believe it's more blessed to give than to receive."
Many churches, like Ed Young's Fellowship Church in Texas, allow participants to take the 90-day tithing challenge during a three-month period of their choosing. Others couple the challenge with an annual sermon series, course, or book club on stewardship. Some distribute copies of Randy Alcorn's book The Treasure Principle, or offer Dave Ramsey's Financial Peace University classes.
The tithing challenge, once referred to as "God's Guarantee," dates back decades. In his 1992 book The Good Society, sociologist of religion Robert Bellah attributes it to John C. Maxwell's Skyline Mesa Church. Maxwell has since become famous for plenty of other 90-day improvement plans, and the church where he currently serves as teaching pastor—Go Christ Fellowship in Palm Beach, Florida—offers a tithing challenge.
The money-back guarantee may sound gimmicky or evoke prosperity gospel theology, but advocates say this incentive can help foster a healthy giving habit and spirit of generosity.
Brian Kluth, the author of several devotionals on generosity, notes that the refund option reassures first-time tithers who worry about their finances, as well as couples where one partner is less willing to give. "It helps them get past the fear factor," he said.
A 2013 report listed the most common reasons churchgoing Christians don't tithe: they can't afford it (38%), they're concerned about debt (33%), or their spouse does not agree about tithing (18%).
"The majority of Christians in pews are not generous or faithful in giving, so churches have to do something to help them on their generosity journey," said Kluth. He warns that such challenges should be offered for the sake of spurring the congregation's spiritual health, not bolstering the church coffers.
"People are called to give to God not because of the budget," he said, "but because of the Bible."
Overall, Americans are upping their donations to churches and religious organizations—a record $114.9 billion in 2014—but those offerings come from relatively few families. Most churchgoers do not give 10 percent. As CT reported, regular tithers comprise fewer than a quarter of families in the church, but provide more than half the funding.
Critics worry about the motivation and incentive wrapped up in a money-back offer. The nothing-to-lose mentality is "not exactly consistent with a biblical perspective of giving joyfully out of gratitude," said Dick Towner, who led Willow Creek's financial stewardship program, Good $ense.
And is trust in God sincere and faithful if participants know they can count on the church's refund?
"As I can think of no 'money-back guarantees' in Scripture or tradition, but can think of promises of persecution (2 Tim. 3–12), suffering (Acts 9:16), and the need for self-denial (Mark 8:34), I have to conclude this is simply cultural Christianity," said Gary Moore, founder of The Financial Seminary. "More Ayn Rand than Jesus Christ."
The Babylon Bee satirized NewSpring's giving challenge with an article titled, "NewSpring Church to Offer 90-Day Refund on Salvation."
Tithing challenges don't explicitly promise financial benefits; the agreements use language like, "if you are not convinced of God's faithfulness to bless your life as a result of your obedience," "if you do not experience his faithfulness," "if God doesn't hold true to his promise," or "if you are not convinced that God has been faithful." But church materials highlight people who saw their financial situations improve after they started to give.
"Within a few weeks of beginning to tithe, God presented us with an amazing opportunity. We were able to drop our mortgage interest rate from 6.3 percent to 3.1 percent," wrote one couple at Exponential.Church, a Church of God congregation in Pennsylvania. Tithing testimonies range from unexpectedly getting $15,000 from a mix-up with medical insurance to finding $11 in a wallet.
The giving challenge is one of many ongoing debates about tithing, including whether Christians should still follow the 10 percent tithe established in the Old Testament in the first place.
CT has featured discussions on whether to tithe on your after-tax income, if pastors should know how much members give, and if Christians can split tithes with the parachurch. CT's Christian History recalls how the weekly offering plate became tradition in American churches.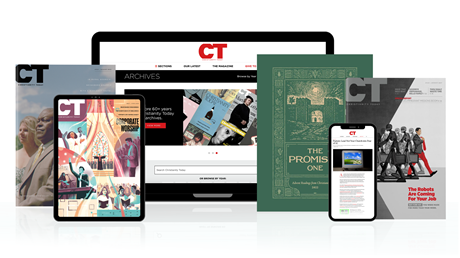 Annual & Monthly subscriptions available.
Print & Digital Issues of CT magazine
Complete access to every article on ChristianityToday.com
Unlimited access to 65+ years of CT's online archives
Member-only special issues
Subscribe
When Tithing Comes With a Money-Back Guarantee
When Tithing Comes With a Money-Back Guarantee