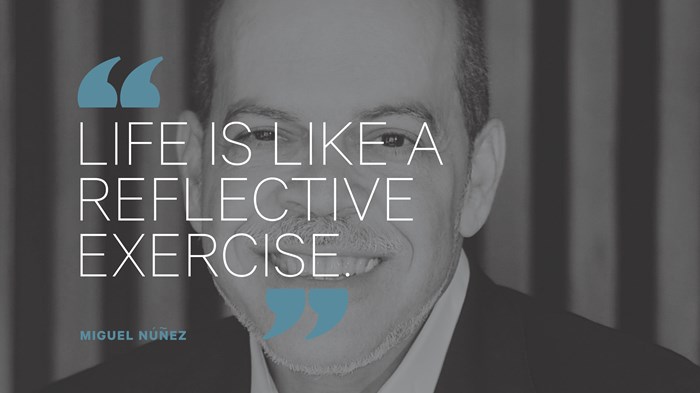 Bivocationalism is nothing new among pastors—but can you imagine having a side career as a doctor that you consider a "hobby"?
Miguel Núñez can. Before he became senior pastor of Iglesia Bautista Internacional in the Dominican Republic's Santo Domingo, Núñez was on track for a successful career as an infectious disease specialist. Though he was later called to plant and lead a church in his home country's capitol, Núñez's interest in offering healing never left him. Now, in between his pastoral duties and his work as president of Ministerios Integridad and Sabiduría (Wisdom and Integrity Ministries), he still finds time to visit patients weekly, comforting them not only with his medical insights but also with his assurances of God's grace.
With such a workload, you'd think it would be hard to find time to step back and see the forest for the trees. For Núñez, though, meditation is serious business. In fact, he calls reflection for the sake of sanctification a "missing jewel" that many young Christians overlook after their conversion:
I think you need several things [to intentionally cultivate character]. You need mentors—mentors that you trust and believe when they share the experience. I think you need to read—you need to read the wisdom of people who have gone ahead of you, even sometimes generations ago, because God gave them to us as a church, and there is a lot of wisdom there that is available to us.
Number three—and I think this is where this generation has a big problem—you need to reflect and meditate. You need to take time to think. And you can't think doing three or four tasks at the same time. . . . You know, it's hard if you think, "Okay, let me go out to the mountain to meditate for an hour"—I don't think it works that way. I think you reflect continuously on what's going on every day. . . . Life is like a reflective exercise. It's a meditative exercise that we should be used to all the time.
But I can't do that if I listen to a sermon, and it's finished, and I'm never thinking about that sermon again. Maybe I take one or two true points of that sermon, and I continue to chew on it for two, three days—even months, literally—as I continue to apply. That's the way meditation—reflection—has worked for me. I'm always rethinking, and in a good way.
This week on The Calling, join CT managing editor Richard Clark as he chats with Núñez about his side gig as a doctor, his calling as a church planter, and how he thinks we can be more thoughtful and less cavalier about grace.