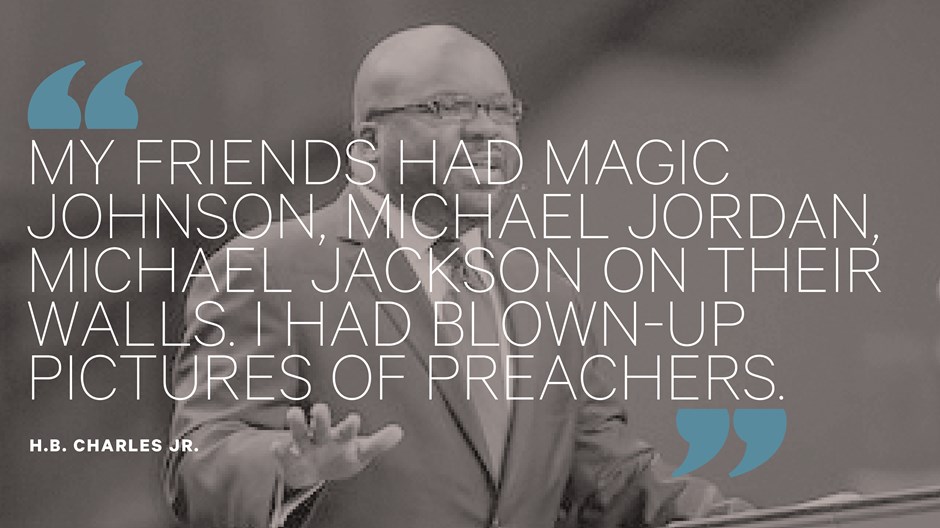 Would you let a high school senior serve as the pastor of your church? H. B. Charles, Jr., pastor of Jacksonville, Florida's Shiloh Metropolitan Baptist church and organizer of the Cutting It Straight Expository Preaching Conference, would advise against it—but that's probably because he knows firsthand what it's like to try to lead a church at the young age of 17.
According to Charles, his pastoral training began early. His father, who was also a pastor, had friends who owed him debts of kindness, and they repaid them by inviting his son to preach at Sunday school and youth events starting when he was 11. By the time his church called him to be a pastor, he still hadn't attended seminary, but he knew he had no desire to do anything else.
Those first few years of ministry were challenging; when he was 21, his church even took him to court in an effort to oust him. For all the hurdles he faced early on, though, Charles's commitment to ministry has proven long-lasting, thanks in part to the advice his father gave him about aiming for the long haul:
When I was a young preacher, my father was overly protective of me. There were some things that he would just say "no" to, things he would not let me participate in or attend or do—or things he would force me to do. And he would say, "I don't want you to be a flash in the pan. I want you to have longevity and fulfill your ministry."

I think my father had seen young preachers with gift shoot up and then flame out. I think he had seen moral failures, turns away from doctrine, a lot of those kinds of things that he wanted to protect me from. He'd often warn me about sensationalism—that some level of notoriety can be a dangerous thing to your soul if you don't guard your heart.

I feel like now, as a middle-aged pastor, I get it. I just thought he was being strict—unnecessarily so. But now, at this stage in my ministry, I get it, and I just want to finish strong.
On this week's episode of The Calling, join CT managing editor Richard Clark as Charles tells him about the perils of being a teenaged preacher, his innovative approach to bedroom decor, and how he's managed to keep his flame burning bright without burning out.
H.B. Charles, Jr.: I Was a Teenage Pastor
H.B. Charles, Jr.: I Was a Teenage Pastor