true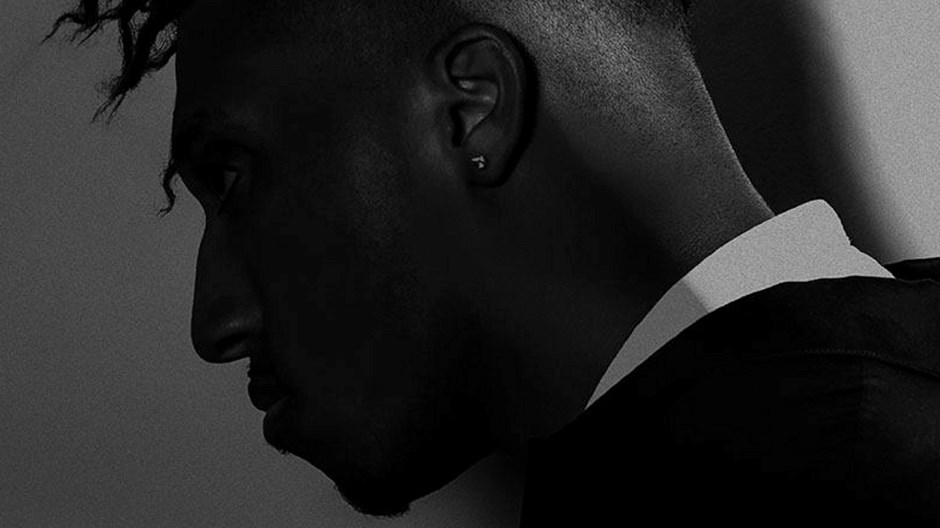 Image: Courtesy Columbia Records
Late last month, Columbia Records released All Things Work Together, the latest offering from Christian hip-hop artist Lecrae. Popular among young evangelicals for putting theologically sound rhymes over catchy and well-composed beats, Lecrae has been working to move toward a more mainstream audience over the past few years. That work paid off when, in 2016, he signed a distribution deal with a major record label, Columbia Records.
This is Lecrae's first album on Columbia, and he makes the most of the new resources a major record label provides: All Things Work Together features slick production and catchy beats crafted by some of the top producers in hip-hop like Metro-Boomin', Go Grizzly, and Boi-1da.
Beyond providing access to some of the top producers in the game, however, Lecrae's Columbia deal also provided another gift: freedom. It has given him the resources to walk away from the evangelical fanbase that made him a star, only to turn on him in the wake of his outspoken advocacy against police brutality and for racial justice after Ferguson. Lecrae has been around long enough to know that those who "rock the boat need a life raft."
It's probably no coincidence that Lecrae waited until he was on "prime time" to speak without restraint about racial injustice and the ways the church has been complicit or actively contributed to inequality. There are hints, however, that this so-called "new" Lecrae is in some ways who he always was.
In All Things Work Together, Lecrae talks about how his mother revealed to him the bias of his schoolbooks, which led to a different understanding of American history that included the Middle Passage—the route slaves took from Africa to the Americas. He speaks about the important role of historical figures such as Chuck Berry, Eldridge Cleaver, and Angela Davis. As he recently explained in an interview with the women of Truth's Table, Lecrae was raised with a certain level of black consciousness that he felt he had to put to the side once he became a Christian. More than just revealing his upbringing, though, these songs also point to the ways in which Lecrae felt he had to suppress parts of his identity. Rather than a new Lecrae, then, All Things Work Together actually brings the fullness of his identity as an African American, Christian, father, husband, and rapper to the forefront.
Lecrae understands his unveiling may cost him fans and bookings in white evangelical circles—some previously loyal fans "prolly won't wanna hear [his] music no mo,'" as he raps on the track "Facts." He makes it clear on All Things Work Together that he is not a "mascot" or "religious puppet"; he will be speaking his mind without fear, even if it costs him "checks from evangelicals." In "Come and Get Me," though, he insists that his unveiling is a work of God:
Huh, once upon a time, God opened up my mind
And he showed me I don't have to be a product people buy
With this God-given wisdom, I can climb out the holes
Stay up out the system 'cause the system never let you fo
Speak the Truth without no fear
It's gon' ruin my career.
He clearly recognizes that his new sense of openness— about his music, his identity, his place in Christianity—comes with a price. He remains defiant, however, in the face of criticisms that have come from white evangelicals who felt, and probably will continue to feel, that he should "focus more on the gospel" and less on difficult issues of racial injustice.
Nonetheless, All Things Work Together masterfully captures the challenges of being a black evangelical in majority white evangelical spaces. In "Facts," for instance, Lecrae talks about the difficulty of having conversations about racial inequality and justice in the church. When he has done so in the past, he has been accused of being divisive, fake, wanting fame, and not "rep[ping] the King." In response, Lecrae asks white Christians for a true unity, one based on "killin[g] the power that exists up under you and over me." (His pastor, Léonce Crump, explains that "reconciliation … requires defrauded parties to be made whole, not just apologizing for the offense.") Lecrae, in other words, is trying to bring his white Christian audience beyond a shallow understanding of terms like "racial reconciliation" and "black identity."
For Lecrae, being a black Christian is not binary: He insists that both his blackness and his Christianity are integral aspects of his identity. In "Always Knew," for example, he asserts that "loving Jesus, Kanye, and K-Dot … Martin, Malcolm, and Schaeffer" is not contradictory, but complementary. This process of bringing all the portions of his identity together may seem disorienting to longtime fans—but it has also been painful for Lecrae. In songs like "Cry for You," he shares his battles with doubt, suicide, and pain. He begs God to remove the thorns but sees God's grace as sufficient until the healing happens. The album ends on a more inspirational note, with songs like "I'll Find You" (featuring pop singer Tori Kelly) and "8:28." On these tracks, Lecrae shares his personal testimony of how God has restored him to a grace-filled place, and also encourages his listeners to hold on to hope in the midst of difficult circumstances, reminding them that God is at work in "all things."
All Things Work Together is Lecrae's best and most cohesive project to date, signaling that after years of rapping in front of primarily evangelical audiences, he's ready for a bigger and broader stage. But it's also a reminder, both to himself and to us, that hard times have a way of clarifying purpose and vision. Over the course of the album, through songs like "Broke," "Blessings," and "Wish You the Best," Lecrae attests that his many trials—the firestorm he endured after his Ferguson comments, his impoverished upbringing, even his old girlfriends—had a purpose. Those experiences made him rich. The truth of Romans 8:28 is that nothing is ever wasted in God's economy.
Over the past several years, Lecrae's critics have accused him of being divisive and too political, questioning whether he was "still saved" because he signed with Columbia and attended a Kanye West concert. Lecrae answers them all: He is a mascot no more. All Things Work Together is bigger than the critics; it is the story of a man who was lost but, by the grace of God, was found.
Kathryn Freeman is the director of public policy of the Texas Baptist Christian Life Commission and a writer for Christ and Pop Culture. She's interested in helping Christians faithfully steward their public witness when it comes to policy, advocacy, and the pursuit of the common good. She loves a good book, a good cup of coffee, and singing along to Beyoncé. She lives in Austin, Texas, the promised land for breakfast taco and queso lovers.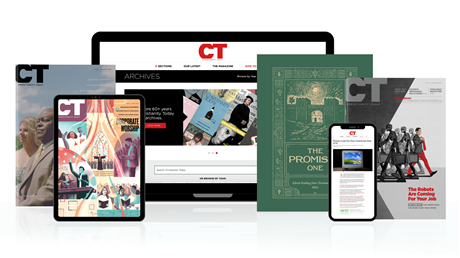 Subscribe to Christianity Today and get access to this article plus 60+ years of archives.
Home delivery of CT magazine
Complete access to articles on ChristianityToday.com
Over 120 years of magazine archives plus full access to all of CT's online archives
Subscribe Now
Lecrae's 'All Things Work Together' Is a Grace-Filled Mic Drop
Lecrae's 'All Things Work Together' Is a Grace-Filled Mic Drop