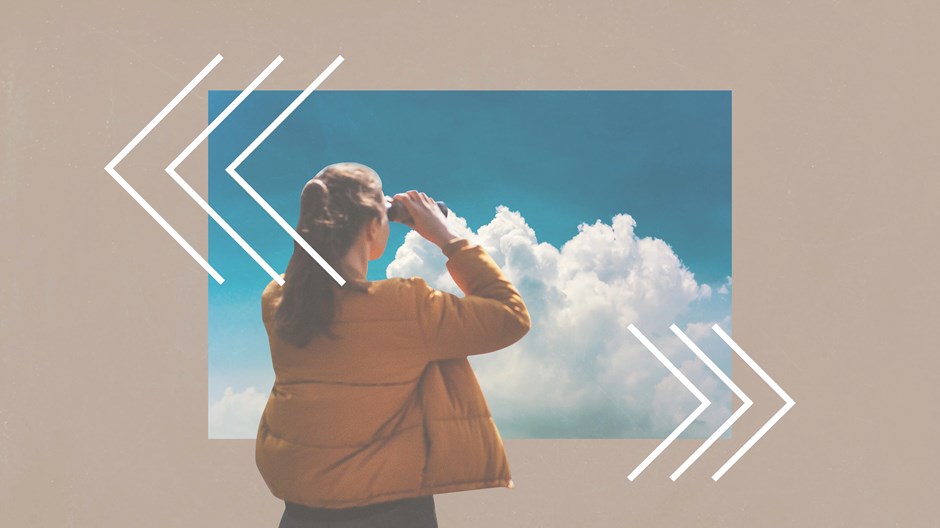 Image: negatina / Getty Images
Nous l'avons tous dit, à voix haute ou dans notre tête : « Si Dieu m'indiquait simplement quoi faire, je le ferais ! »
Nous voulons suivre la volonté de Dieu et, lorsque nous sommes confrontés à une grande décision, il nous semble qu'un ordre audible de Dieu – ou même un indice clair de quelque sorte qu'il soit – serait extrêmement utile, pour ne pas dire efficace.
Lorsque la voie à suivre semble opaque, nous commençons à nous demander pourquoi les cieux ne peuvent pas simplement s'ouvrir et nous laisser voir un peu la direction à prendre. Après tout, Dieu l'a fait pour des personnes dans la Bible. Ne pourrait-il pas le faire pour nous ? Mais je me demande si nous ne passons pas à côté d'une direction évidente qui est pourtant juste sous notre nez.
Il est vrai que la Bible contient plusieurs récits de personnes qui entendent distinctement la voix de Dieu leur dire quoi faire. Ils reçoivent exactement ce que nous disons vouloir : une direction claire de la bouche de Dieu. Mais de manière inquiétante, plutôt que de se précipiter pour obéir, ils hésitent souvent voire ignorent complètement la direction indiquée.
Moïse hésite quand Dieu lui parle dans le buisson ardent, lui demandant explicitement de sauver Israël de l'esclavage (Ex 3-4). Les Israélites ignoreront les commandements tonitruants de Dieu au Sinaï, malgré leur engagement initial à faire « tout ce que l'Éternel a dit » (cf. Ex 19.8). Gédéon hésite quand Dieu s'adresse à lui sur son aire de battage et il demande une série de signes de confirmation (Jg 6.36-40). Adam et Eve, peut-être l'exemple le plus célèbre de tous, reçoivent un ordre audible concernant un certain fruit, qu'ils ignorent ouvertement (Gn 3).
À la lumière des faits, il semble peu probable que la voix audible de Dieu inspire la croyance ou assure l'obéissance, pas plus pour nous qu'elle ne l'a fait pour nos prédécesseurs.
Pourtant, nous persistons à chercher un moyen d'être certains de ce que Dieu veut que nous fassions. Nous « étendons une toison » (cf. Jg 6.36-40) d'une sorte ou d'une autre, en pensant : « Si X se produit à cette date, je saurai que Dieu veut que je fasse Y ». Nous jeûnons, nous privant de nourriture, de télévision ou de médias sociaux en espérant plus de clarté sur une décision. Nous recherchons la solitude dans l'espoir d'entendre un bruissement doux et léger (cf.1 R 19.12). Nous cherchons la confirmation d'un ami ou d'un conjoint. Nous regardons le ciel en espérant voir apparaître des mots dans les nuages. S'il te plaît, Seigneur – dis-moi simplement quoi faire.
Si nous ne faisons pas attention, tout en recherchant la volonté de Dieu pour notre situation, nous pourrions négliger sa volonté pour notre caractère. Dans notre désir de certitude, nous pouvons devenir obsédés par le faire et oublier l'être.
Pourtant, Dieu est clair sur le fait que les sacrifices et les offrandes (notre faire) n'ont jamais été ce qu'il désire : des cœurs (notre être) qui le cherchent, des cœurs qui désirent la sainteté (Ps 40.6-8).
Dieu a une volonté pour nos vies qui est clairement énoncée : que nous soyons sanctifiés, rendus saints, conformes à l'image du Christ (1 Th 4.3 ; Ep 5.1). Lorsque cela devient notre préoccupation première, la recherche d'indices dans les nuages ou d'inscriptions sur le mur passe à l'arrière-plan. Heureusement, de tels signes ne sont pas nécessaires pour déterminer qui Dieu voudrait que nous soyons.
Vous n'aurez jamais à étendre une toison pour savoir avec certitude que c'est la volonté de Dieu que vous meniez une vie équilibrée, juste et empreinte de piété dans le temps présent (Tt 2.12).
Vous n'aurez jamais à jeûner pour être sûr à 100% que c'est la volonté de Dieu de vous libérer de l'ambition égoïste et de la vaine prétention (Ph 2.3).
Vous n'aurez jamais à trouver une inscription sur le mur pour savoir sans aucun doute que c'est la volonté de Dieu que vous mettiez de côté l'impureté et l'avidité (Ep 5.3).
Vous n'aurez jamais à demander la confirmation d'un ami ou d'un conjoint que la volonté de Dieu est que vous soyez lent à la colère (Jc 1.19).
Vous n'aurez jamais à attendre un bruissement doux et léger pour savoir sans réserve que c'est la volonté de Dieu que vous pratiquiez la reconnaissance (Ep 5.4).
Vous n'aurez jamais à chercher dans le ciel un message dans les nuages pour être certain que c'est la volonté de Dieu que vous soyez saint et irréprochable (Ep 1.4).
Dieu nous a en effet parlé avec clarté au moyen de sa Parole.
Pour la vie et la piété, nous n'avons besoin d'aucun autre signe que le signe vivifiant de Jonas (cf. Mt 12.39-41) : le Christ est ressuscité, et la grâce que nous recevons en conséquence nous transforme à son image.
Nous sommes appelés à être transformés. Nous recherchons d'abord son royaume et sa justice, confiant nos circonstances à ses soins souverains et soumettant notre caractère à sa gracieuse volonté.
Jen Wilkin est une épouse, une mère et une enseignante de la Bible qui a la passion de voir les femmes devenir des disciples engagées du Christ. Elle est l'auteur de Women of the Word, In His Image, et None Like Him.
Traduit par Valérie Marie-Agnès Dörrzapf
Révisé par Léo Lehmann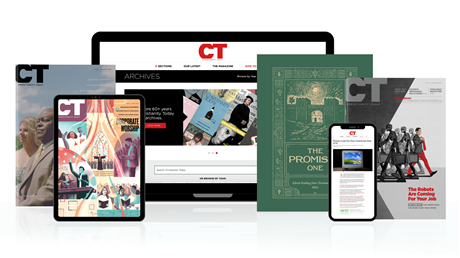 Subscribe to Christianity Today and get access to this article plus 65+ years of archives.
Home delivery of CT magazine
Complete access to articles on ChristianityToday.com
Over 120 years of magazine archives plus full access to all of CT's online archives
Subscribe Now
Dieu n'écrira pas dans le ciel pour vous parler
Dieu n'écrira pas dans le ciel pour vous parler