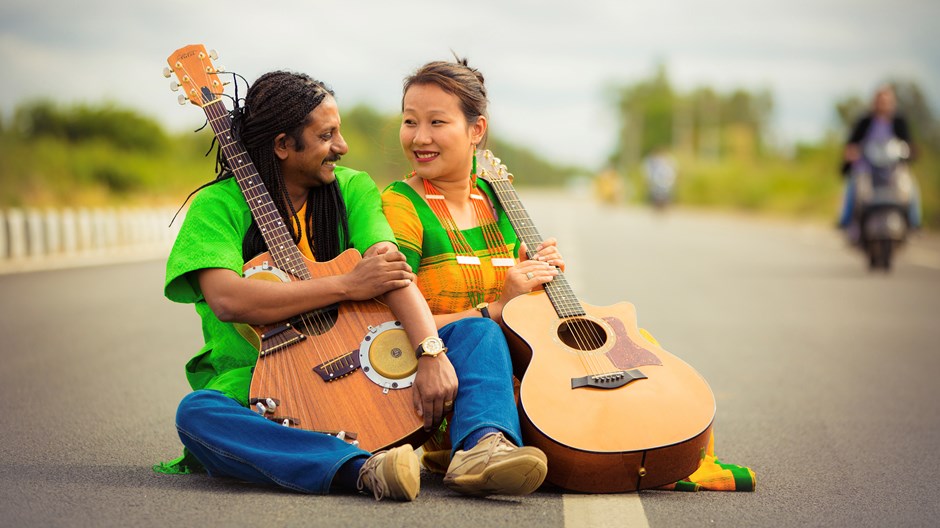 Image: Courtesy of Benny Prasad
From the 2004 Olympic Games to the 2006 FIFA World Cup, Kandukuri Benny Prasad has performed before presidents, parliaments, and universities with his "Bentar," a bongo guitar that he designed himself.
A gospel musician and an instrumental guitarist, the Bengaluru native also set a world record in 2010 for the fastest time to visit 245 countries, an accomplishment he achieved in 6 years, 6 months, and 22 days, from May 1, 2004, to November 22, 2010.
However, these accomplishments are far from the trajectory his life seemed headed toward as a child.
"I was a failure in every aspect of my life—be it music, education, character, or even health," said Prasad, who was asked to leave school in tenth grade because of his laziness and poor grades.
As a child, Prasad suffered from rheumatoid arthritis and asthma, and at the age of 16, doctors gave him six months to live. The illnesses damaged 60 percent of his lung function and his immune system broke down, causing Prasad to feel useless and to even contemplate suicide.
At this lowest point in his life, Prasad, who grew up in a Christian home, heard the voice of Jesus, who said, "Benny, even though you feel useless, I still want you. I can transform your life and make you a new person."
Prasad said this was the first time someone embraced him in his weakness. Many close to him in his life had called him worthless.
"But here Jesus was willing to accept me just the way I was," said Prasad.
Now at the age of 48 and living again in Bengaluru, Prasad spoke with South Asia correspondent Surinder Kaur in Delhi about his dramatic transformation, why he started traveling, and his mission to save young people.
What were the major areas where you witnessed change after your encounter with Christ?
Growing up, I struggled with severe anger issues that frequently led to physical outbursts. I would grab whatever object was close by—a cricket bat, a brick, or anything else—and direct my anger toward others, including my family. However, after embracing Jesus, my anger diminished dramatically. It now takes a lot for me to get angry.
Further, I transformed from someone with anger problems into a dedicated individual who embraces hard work—a concept that was previously foreign to me. My past was marked by self-pity due to health challenges, and I rationalized my lazy behavior with my poor health.
With the influence of Jesus in my life, a newfound eagerness to learn, develop, and thrive emerged. The change was so profound that, during my initial year of theological studies, the principal contacted my parents, expressing concern that I was studying excessively, and suggested that they ask me to reduce my workload.
Doctors had given you six months to live, and yet here you are.
After becoming a Christian, there was no immediate alteration to my ailments. But overtime, I found stamina that enabled me to accomplish tasks that were once impossible. Despite conditions like rheumatoid arthritis, which causes swollen and stiff fingers, I managed to practice guitar daily for up to seven hours.
While I wasn't cured of my arthritis, I was empowered to surmount these challenges and achieve what seemed beyond the reach of a typical person. In 2012 I played the pan flute at the DaDaFest (an international festival that celebrates disability arts) in London. After I returned, my doctor in Mumbai checked me thoroughly and informed me that my lung function had increased from 40 percent to 95 percent.
What motivated you to travel the world?
The Bible says God's ways are higher than our ways and his thoughts higher than our thoughts (Isa. 55:8). So I asked Jesus, "What is your dream for my life?" Jesus said, "Benny, I want you to travel to every country by 2010," and that is when I started off.
I had an Indian passport which required visas to every country, and I was just earning $25 a month—besides my health condition. When I questioned Jesus, he said, "Benny, what is impossible for man is possible for me."
I aimed to convey the message of hope I discovered in Jesus, who transformed my life from a state of despair to one of purpose and strength. Alongside my guitar performances, I shared my testimony, emphasizing the hope I found in Jesus and encouraging others not to give up but to find their resilience in him.
What were the biggest challenges you encountered on your trips?
Traveling can be extremely lonely, and I was traveling alone. But I dealt with that by staying with families.
Also, a lot of time, energy, and paperwork went into getting visas. For some countries, we did not have embassies in India, so I had to first fly all the way to Washington, DC, or Geneva, or New York.
For countries and territories like the Pitcairn Islands, Falkland Islands, Ascension Island, Antarctica, Cuba, and North Korea, it was extremely difficult to contact the authorities to get permission to enter, obtain a permit to perform, and organize the event. To this day, I am the first and only person to have performed a concert in the Pitcairn Islands.
When did you realize you could actually compete for a world record?
Though I had been traveling since 2002, I didn't start keeping a travel log until 2004. So I ended up visiting some countries twice. In 2009 I found out that I was very close to breaking the world record after the news of Kashi Samaddar surfaced, who had visited 194 UN-member countries in six years, ten months, and seven days.
I quickly checked my list and realized that I was only 10–12 countries short of setting a new world record. I thank God that I never knew about it because, had I known, my entire mission would have focused on traveling faster rather than traveling with the purpose of spreading the good news.
How did you end up inventing your "Bentar" instrument?
I was invited to perform on the cultural stage of the Olympic Games in Greece in 2004, and the invitation mentioned that I could only play my musical instrument and not share the gospel. But for me, sharing what God has done in my life is the first and foremost thing.
So I prayed and asked God to help me design a guitar that the world has not seen, and that because of my guitar, people would come and ask me questions about its invention and I would be able to share my story with them.
Tell us about the Christians you met.
I was quite inspired by the Christians in Erbil, the capital city in the Kurdistan region of Iraq. I saw their vibrancy and passion for the Lord, which was remarkable. In some of the African countries, the people's devotion to the Lord was quite inspiring.
I saw that Jesus is working among all the nations. I heard amazing testimonies from people who encountered Jesus—his presence and his peace. This was prevalent in all my travels to all these countries.
What are you doing now? What is Chai 3:16?
I run a 400-seat café in Bengaluru called Chai 3:16. Chai means "life" in Hebrew and is the word for "tea" in the Hindi language, and 3:16 refers to John 3:16. It is a non-commercial café where each customer who walks in is met by a "friend" who is there to sit and listen to them.
The café doesn't urge customers to pay, and the collection box isn't our main income. Nonetheless, church members have donated due to seeing our impact, reflecting divine influence. We remain self-sufficient through providential resources, bypassing external funding and promotional costs.
We ask our employees to do 80 percent listening and 20 percent talking. I want every young person to banish the thought of suicide and have a long life filled with purpose and value. It has been eight years now, and every week we are able to rescue one boy or girl who is on the verge of committing suicide.
What motivated you to open your café?
In 2011, I reached the pinnacle of my career, boasting 300 performances annually across 50 countries. I reveled in this success, finding myself abundantly provided for in terms of food, wealth, and fame. Yet a moment of introspection led me to question the need for God in my life.
With comfort and strength to combat illness, I pondered my self-sufficiency, only to realize the dangerous territory this mindset led me to. I humbled myself in prayer, acknowledging that my abundance had turned into a curse rather than a blessing, and that life without Jesus was devoid of meaning.
That night, I sought God's dependency and guidance. Promptly, God urged me to purchase land and dedicate my savings for this purpose. In response, the vision for Chai 3:16 was bestowed upon me, reminding me that my true purpose lay in service to him.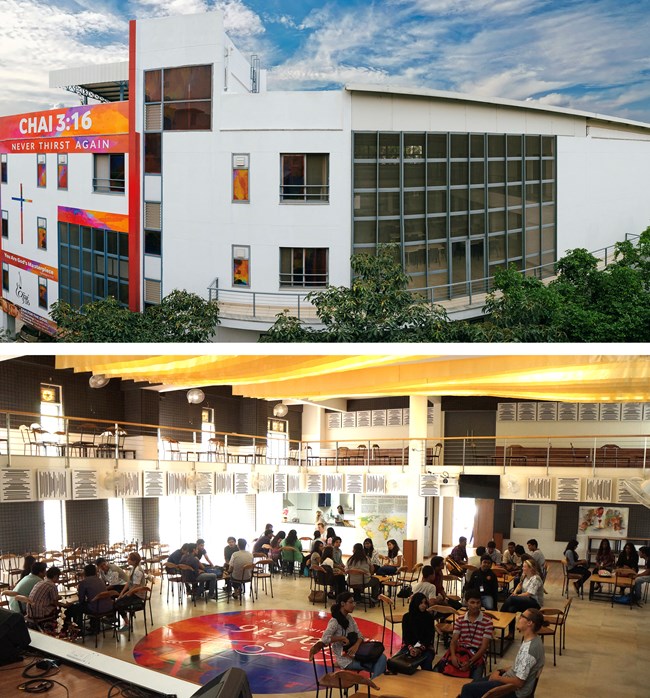 Image: Courtesy of Benny Prasad
You are on a mission to rescue youngsters, and you said that every week you rescue at least one individual on the verge of committing suicide. Can you share some of their stories?
There was a young boy who went to the railway track with the intention of ending his life. He chose to wait for the train, avoiding lying on the tracks due to his fear of backing out at the last moment. Instead, he planned to jump directly in front of the oncoming train. As he sat and awaited the train's arrival, he became lost in his thoughts.
Suddenly, he realized that the train had already passed. Frustrated by the wait for the next train, he felt unsure of how else to proceed with his intentions. It was during this moment of despair that he heard a voice urging him to go to Chai 3:16. The voice also gave him directions to the café.
Once he arrived, he recounted his story and poured out his feelings and frustrations. After listening attentively, we shared our testimony and prayed with him. Inspired by this encounter, he made the decision to embrace life anew. Over time, his life underwent a remarkable transformation. He emerged as a talented musician, establishing his own successful music school, finding happiness and success.
In another instance, a different individual faced another difficult situation. He had to retake his engineering exams in 25 subjects, and was confronted with feelings of depression and hopelessness. At a crossroads, his friend presented him with two choices: to turn to drugs or to visit Chai 3:16. Opting for the latter, he embarked on a 1.5-hour bus journey to reach the café.
He spent a continuous eight-hour stretch at the café, pouring out his frustrations and seeking solace. This became a regular pattern for two months. Through this process, his life underwent a complete transformation. He returned, determined to turn his life around. He diligently tackled and cleared all 25 backlog papers, eventually securing a position as an engineer in Kerala.
Chai 3:16 has seen numerous stories like these—stories from individuals who were grappling with thoughts of suicide or facing overwhelming challenges. Our approach involves patient listening and offering understanding and compassion. We've had young women confide in us after experiencing traumatic incidents, such as rape. These girls often fear disclosing their experiences to their parents due to potential consequences with their education.
Chai 3:16 provides a safe space for them to open up without revealing their identities. The impact of the café is evident in the positive transformation of those who have sought refuge here. Even journalists who have visited to interview us have later returned to disclose their own struggles with suicidal tendencies. Over time, we have forgotten how some of these people look, but we still remember the experience of how God used us to speak truth and life into them.
This interview has been edited and condensed for length.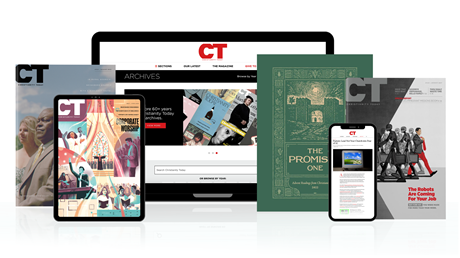 Annual & Monthly subscriptions available.
Print & Digital Issues of CT magazine
Complete access to every article on ChristianityToday.com
Unlimited access to 65+ years of CT's online archives
Member-only special issues
Subscribe
He Brought God and a Guitar to 245 Nations. Now He Serves Tea to the Suicidal.
He Brought God and a Guitar to 245 Nations. Now He ...