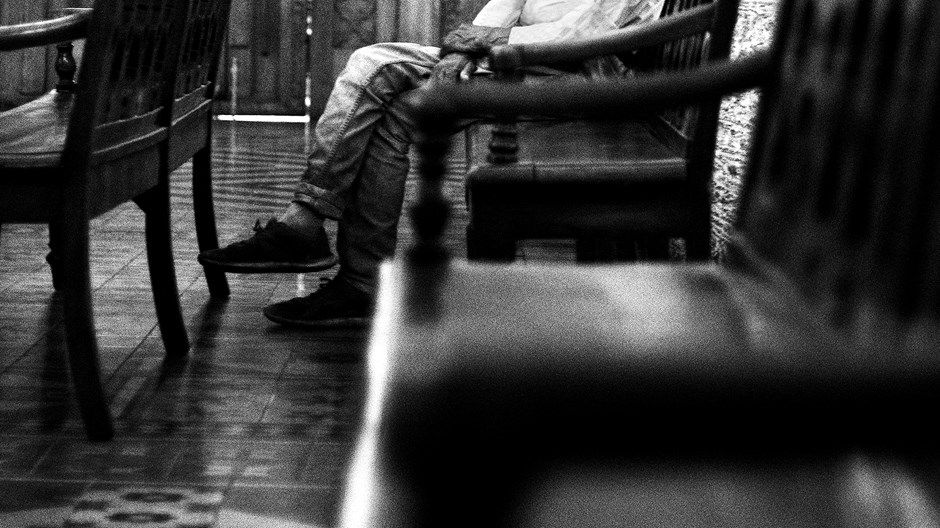 Image: Denys Amaro / Unsplash
People are leaving the church today for numerous reasons—from spiritual or sexual abuse by leaders, church division, legalism, or hyper-politicization. A recent Barna survey found that two of the top sources of doubt for most believers are negative past experiences with a religious institution and the hypocrisy of religious people.
But not all who've had a bad experience with a faith community choose to leave church or Christianity altogether. Some remain in the congregation that wounded them, often held there by treasured relationships or a sense of loyalty to the institution. Others attempt to hit the reset button by starting afresh in a new church, denomination, or tradition.
In any case, those past wounds don't disappear. In fact, new church experiences layered on top of old may exacerbate the pain for some of those who stay. Today's pews are full of people who bear scars—or still-oozing wounds—from church hurt. We often talk about why people should stay in church, but sometimes that's the wrong question. Instead, I think we need to talk more about how we stay in church.
I've had to answer this question for myself as a survivor of church hurt. I'm now attending a different congregation, but the journey to stay connected to the local church in the wake of the abuse hasn't been easy.
I'm also learning from how others have navigated their relationship with the local church after being wounded by their brothers and sisters in Christ. And what I've found is that those who choose to stay connected to a local faith community despite their trauma have wise insights about trust, forgiveness, and discernment—which are valuable not just for those who've been hurt, but for the entire body of Christ.
Name and claim the specifics of your church hurt.
When it comes to processing church hurt, it helps to know that you are not alone and that others have had similar experiences. But it's equally important to identify the source of your own trauma and separate it from other abuse narratives in the church at large.
Rachel Baker, a pastor's wife, described her thought process after a painful experience in a previous congregation: "In order to begin the process of healing and forgiving it became imperative that I pinpointed the 'who' behind the hurt. Once I was able to identify 'who' had actually done the hurting I was able to separate them from the church as a whole. Suddenly, I wasn't really experiencing 'church hurt' but rather 'relational hurt.'"
That distinction can be very helpful. A shattered relationship with another church member can leave deep wounds and spill over into other friendships in the congregation. That kind of hurt may be a part of a larger constellation of damaged relations that swirl around a spiritually abusive leader—or it may be limited to a struggle between two individuals. That's why it's important to identify the source and scope of the hurt.
But for many, this pinpointing isn't possible. While not every experience of church hurt leads to religious trauma, repeated patterns of moral injury and spiritual abuse is far more pervasive than an isolated relational breakdown.
One woman told me she saw many instances of male leaders misusing their power, lying, and hiding immorality. Now she struggles to keep her heart open, combating cynicism and the urge to withdraw. She credits her time spent with a licensed professional counselor as instrumental in helping her stay connected to church. "There's been a great deal of weeping, confessing my own sinful responses, and opting for obedience over despair," she said.
There is a rise in awareness in some church circles of the need for congregations to become trauma-informed to better minister to survivors of spiritual abuse.
In the early years after my own experience of spiritual abuse, Christian counseling and sessions with a mature spiritual director helped me acknowledge and process my pain and begin healing—and learn how to deal with the bad advice I was getting from others.
A few well-meaning friends met my confusion, anger, and sadness with clichés like, "Well, you know there's no such thing as a perfect church! And even if there were, you or I would ruin it the moment we walked in the door." I'd already read the Epistles and knew the Bible was full of case studies of imperfect churches.
But a good counselor helped me understand that this kind of response is a form of spiritual bypassing that wasn't meant to comfort me as much as it was aimed at easing the discomfort my pain caused them. A similar instinct influenced Job's friends in their (wrong) responses to his suffering.
Instead, holistic healing from church hurt requires honestly acknowledging the nature and extent of our pain—instead of trying to "move on" too quickly from it.
In a bonus episode of The Rise and Fall of Mars Hill podcast, Mike Cosper interviews Christian therapist Aundi Kolber, who studies the effects of spiritual trauma on our bodies—referencing work like Bessel van der Kolk's influential book The Body Keeps the Score. "We carry the scars, we carry the harm. … And at some point, I do believe the body says, Enough," Kolber said. "I believe that is the grace of God."
As Russell Moore notes, the same thing can happen in the body of Christ as a whole: "What is not repaired is repeated—and what is not reformed cannot be revived."
Change churches, denominations, or traditions.
For many survivors, however, the primary reason they end up staying in church is because they join a different congregation, denomination, or tradition.
Spiritual abuse can often reshape our priorities, perspective, and preferences. For instance, if a survivor was harmed by a narcissistic leader or a flashy megachurch, he or she might seek out a local church with a decentralized leadership structure or a smaller, simpler congregation. Or survivors from a corporate church setting might look for a community that operates more like a family than a business.
Yet others were burned by churches that presented themselves as healthy families on the outside but were dysfunctional on the inside. And unfortunately, solid doctrine alone does not automatically create a healthy spiritual community.
Counselor Jeff VanVonderen reminds us that the New Testament's model for a healthy church is a place of support, love, and space to be in process. He suggests observing how members interact with one other to identify whether it is a strong community or whether it is a potential petri dish for spiritual abuse.
Wendy Alsup was a part of the now-defunct nondenominational Mars Hill multisite megachurch in Seattle. More than a decade later, she now lives in another part of the country and attends a small denominational church plant.
"I simply have maturity and wisdom now about what kind of leader to look for that I didn't have years ago," Alsup said. "I used to be enamored by dynamic preaching and fast growth. Those things make me nervous now … I have no use for big Sunday morning productions and can barely stand to be a part of them anymore."
Even still, there are many survivors who left abusive congregations but have not yet found or joined another church home for various reasons, including the pandemic. In fact, as Mike Moore says in a piece for CT, these chaotic past few years have left many believers stuck in "ecclesial purgatory," uncertain on how to reengage with church.
After seven years at a rural church ruled by a narcissistic pastor, someone I know visited another church in town with her husband shortly before COVID-19 struck. After so many lonely years at their previous congregation, this former missionary couple had hoped to finally enjoy an embodied community. But due to some serious health issues, they've been unable to attend in-person services.
I asked my friend what keeps them connected to the church and nourished spiritually, and she listed several things. Beyond watching Sunday services and communicating with the leadership team of their local church, they fellowship with long-time spiritual friends and take advantage of the variety of teaching and devotional material available online.
"We believe that there is something powerful about our faithful connection to a local church body, even when that church body is not necessarily faithful to us," she said. "We believe God can be doing a work in us and through us despite what we see and experience, and despite the hurts. It's hard. It's painful. We wish it was different. But we persevere."
In the early days of my own church hurt, when attending Sunday services felt too fraught for me, I maintained connection with the body of Christ by joining a community Bible study and seeking out other ways to serve God alongside fellow believers. My goal wasn't to leave the church for good, but to figure out how I could stay.
And while I was seeking God's wisdom in moving forward, I knew I had to guard my heart against bitterness toward my former church and engage in the ongoing work of forgiveness—partly so I wouldn't bring that baggage with me into my next community.
Trust looks different in the wake of church hurt.
Yet even if we can locate our trauma, process it in therapy, and find a new congregation where we feel comfortable, staying in church may still leave us survivors with a defensive posture toward future church leaders.
This emotional distance is meant to act as an early warning system in recognizing power abuse before it can cause us harm. Such self-protection can come from the wisdom of lived experience, but it can also be a barrier to future growth and new relationships. This is the delicate balancing act survivors must navigate on a long-term basis.
And while we may never be able to reclaim the kind of innocent trust and rosy optimism we once had, there are ways to master our mistrust.
Years ago, a former pastor with a painful story of church hurt told me that instead of trying to mute the voice of his inner skeptic, he'd learned to manage it—by acknowledging it as a form of self-protection against future harm. And when we welcome our inner critic to church with us, we can actually "right-size" that voice's influence far more effectively than if we try to ignore or silence it. This, in turn, will help us remain present to God and those around us instead of staying emotionally distant.
For survivors, it can also help to remember that our sensitivity and discernment can actually serve the mission of the church in the long run.
"Women and men of courage are stepping forward to say, 'This is not Christ's vision of the church, of leadership, of relationships.' They are demanding more of us as leaders," pastoral care professional Chuck DeGroat noted in a CT interview. "They are willing to do the hard work of dismantling toxic systems and relationships, of naming harmful realities, of moving toward hope and truth in love."
One man told me he had an insider's view of a corrupt pastor's financial misconduct and abuse of power before resigning from his position as elder. "I no longer automatically trust or respect anybody just because they have a title, position, or influence." He's attending a new church—albeit with little involvement beyond Sunday services—but he remains hypervigilant for signs of power abuse.
And while he often considers making a quiet exit from his current church, he has chosen to stay: "I know I will answer to the Head of the church, and his suffering greatly outstrips my own."
"I don't want to use my experience with 'Ezekiel 34 shepherds' as an excuse to disengage from Jesus," said another friend who left her staff position at a mid-sized church after a painful, protracted conflict. "The thought of forsaking Jesus himself makes me cry." Her words reveal the importance of pursuing deeper connection to Christ despite—or perhaps precisely because of—the grief she continues to process in prayer.
The apostle Paul emphasized Christ's headship to at least two struggling congregations. His prayer in Ephesians 1:18–23 emphasized that the resurrected Jesus holds all of the authority and dominion over every human institution and government—even at a time when the predominant culture told a different story.
In his letter to the Colossian church—which was under attack from false teachers who preached a different gospel—Paul affirms that Christ "is the head of the body, the church; he is the beginning and the firstborn from among the dead, so that in everything he might have the supremacy." (Col. 1:18)
Survivors know better than most that not everything that happens in a congregation reflects Jesus' character and authority. But remembering that Christ is the Head of his Church offers us clarity and perspective on the actions of our local body of believers. As pastor Benjamin Vrbicek says, our hyperawareness of "bad shepherds" points to a "deeper longing for good shepherds—and ultimately, the Good Shepherd."
Scripture makes it clear that God doesn't have a Plan B if his church fails him—even though we've failed in countless stunning and terrible ways over the past two millennia. Our spiritual fathers and mothers in the faith remind us through the ages that the church will always need reformation. And that reformation includes those of us who've been hurt.
Michelle Van Loon is the author of seven books, including Becoming Sage: Cultivating Meaning, Purpose, and Spirituality in Midlife.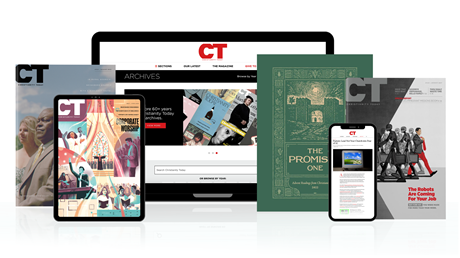 Annual & Monthly subscriptions available.
Print & Digital Issues of CT magazine
Complete access to every article on ChristianityToday.com
Unlimited access to 65+ years of CT's online archives
Member-only special issues
Subscribe
How We Stay in Church Matters as Much as Why
How We Stay in Church Matters as Much as Why