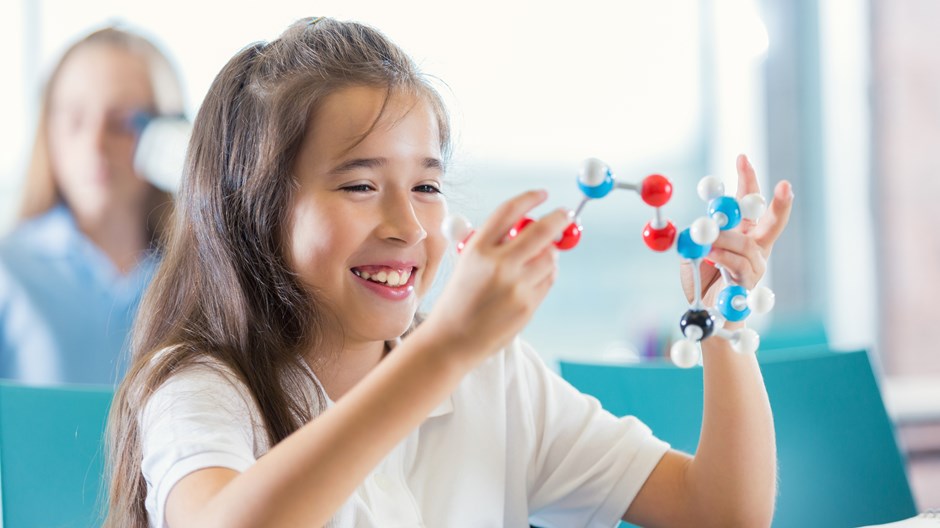 Image: asiseeit / iStock
Back to school season is in full swing, and for thousands of U.S. churches, a new school year includes celebrating Education Sunday (September 3, 2017). Observed annually on the first Sunday of September, some congregations choose to emphasize education during the entire month of September. Students of all ages are blessed with a unified front of support—from home, school and church leaders—wherever Education Sunday is celebrated.
According to a 2016 report from Learning Heroes, a national parent organization, 90 percent of Hispanic parents want their children to go to college — a higher percentage than any ethnic group measured. And this year Pew Research once again confirmed that education is the number one issue on the minds of Latinos. So it's no wonder that Hispanic congregations are leveraging the power of the pulpit and the pew to improve student outcomes. Latino families deeply value education.
Antipas Harris, a member of the National Hispanic Christian Leadership Conference (NHCLC) board and the Faith and Education Coalition leadership advisory council, encourages African-American churches to seize the Education Sunday opportunity: "This school year, we can dedicate and equip our children to rise to the call the Lord has placed on each individual life. Dedicating one Sunday to the value of education will help students answer the call to love the Lord with the fullness of our minds (Luke 10:27)."
Andrea Ramirez also encourages church leaders to consider the second part of Luke 10:27 — the command to love our neighbor as ourselves: "Ensuring all children in our communities have access to quality education, including high standards and good tests," she explains, "is an act of love."
As the executive director of the Faith and Education Coalition and vice president of education at the NHCLC, Dr. Ramirez sees education as a holy calling. "The Lord made our minds as well as our bodies and souls. So it is an act of worship to submit our minds to him, asking how we can connect our earthly assignments to our eternal purpose. Every time a student walks into a classroom, studies, or takes a test, they have an opportunity to worship the Lord with their minds. All classrooms have the potential to be sacred ground."
Hispanic churches personify the vitality found at the intersection of faith and education. Churches tap into their creativity every year to make Education Sunday their own and make it memorable. Here are a few of the inspiring ideas that churches act on every year:
1. Envisioning college: Encourage adults to wear a shirt representing their alma mater on education Sunday. Invite one or more college graduates to offer words of inspiration and encouragement from the pulpit, encouraging students to aim for college graduation.
2. Altar: Invite students to write down a subject area where they struggle most and place it on the altar. Invite parents and students to pray for wisdom to improve learning in this specific area. Encourage parents and students to meet with teachers early in the year for guidance.
3. Photo booth: Secure one or two graduation caps and gowns. Encourage young students to try on the regalia for a photograph with their families. Other photo booth props can be provided, such as a diploma or a sign with the words "I will graduate".
4. Local leaders: Invite local principals or school board members to greet the congregation and describe how church members can support excellent education for all students in their community.
5. Youth group: Extend the education focus by discussing an education topic (such as "loving the Lord with all your mind") during weekly youth Bible studies or gatherings.
6. Prayer: Gather all the youth and lay hands on them to bless them in their studies.
The NHCLC hosts a resource page at www.FaithandEducation.com for churches participating in Education Sunday. Tools include bilingual resources and information for parents and church leaders, including Education Sunday supports.
With initiatives like Education Sunday, Hispanic parents are stepping up to guide their children's education, encouraging and equipping the next generation to overcome barriers to academic success. Whether students attend public schools, private schools or home schools, parents will have the opportunity to consecrate their children's school year to God's glory.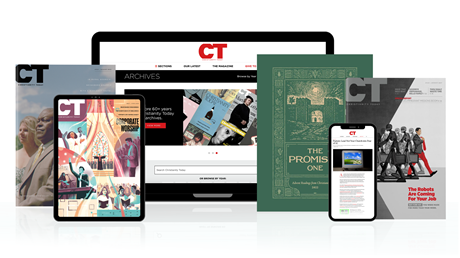 Subscribe to Christianity Today and get access to this article plus 65+ years of archives.
Home delivery of CT magazine
Complete access to articles on ChristianityToday.com
Over 120 years of magazine archives plus full access to all of CT's online archives
Subscribe Now
6 Ideas to Celebrate Education Sunday
6 Ideas to Celebrate Education Sunday