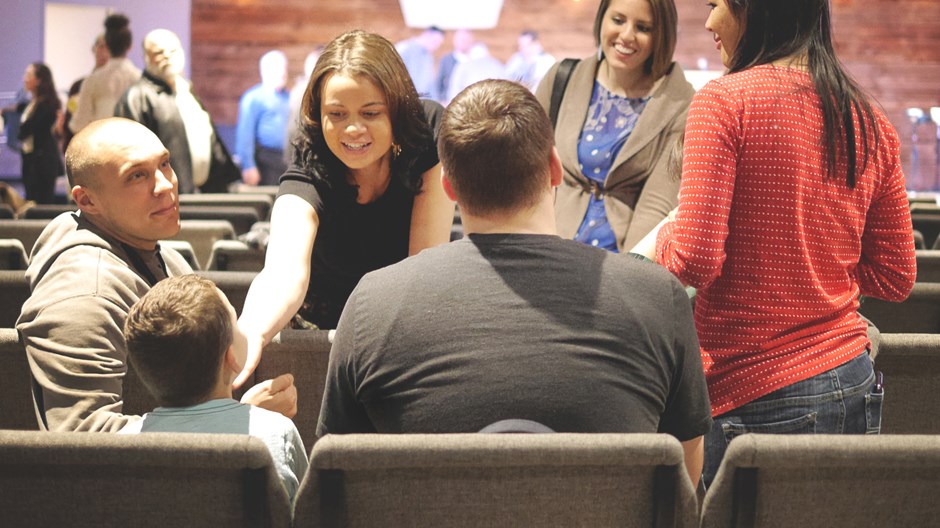 Cuando yo era niña, asistía a una iglesia bautista del sur que cenaba junta los miércoles por las noches. Después de la cena, cantábamos juntos:
¡Soy feliz porque soy de la familia de Dios!
Me limpió con su sangre mi Salvador
Cristo nos guía al hogar celestial;
Somos una familia, familia de Dios.
Esta letra tan sencilla se asentó sobre mí como una cobija. Tras el divorcio de mis padres, con mi familia biológica en caos, yo necesitaba que la iglesia fuera una familia, y lo fue.
Así es como debería ser. En los Evangelios, Jesucristo aplicó un lenguaje familiar a sus seguidores: "Pues mi hermano, mi hermana y mi madre son los que hacen la voluntad de mi Padre que está en el cielo" (Mt. 12:49-50). El libro de Los Hechos describe a la iglesia primitiva compartiendo tanta generosidad que dejaría a muchas familias en vergüenza. Las epístolas se dirigen a sus oyentes como hermanos y hermanas. Pablo envía saludos a la madre de Rufo "que ha sido también como una madre para mí" (Rom. 16:13). Pablo le ordena a Timoteo que se relacione con los miembros ancianos de su iglesia como padres espirituales, con los miembros más jóvenes como hermanos: "No reprendas con dureza al anciano, sino aconséjalo como si fuera tu padre. Trata a los jóvenes como a hermanos; a las ancianas, como a madres; a las jóvenes, como a hermanas, con toda pureza" (1 Tim. 5:1–2).
Los escritores del Nuevo Testamento creían que la iglesia debía ser un reflejo de la familia nuclear: padre, madre, hermano, hermana. Debido a su fe controversial, los creyentes del primer siglo no podían depender de las relaciones de la familia biológica. La iglesia vino a ser su hogar sustituto, la familia espiritual que unía a judíos y griegos, esclavo y libre, varón y mujer. Como en el hogar, en la iglesia, tanto los padres como las madres desempeñaron un papel crucial en el bienestar de la familia.
La estructura típica del liderazgo de la iglesia presume más de lo debido de los padres de la iglesia. Más no podemos olvidar el significado de las madres de la iglesia, no sea que la iglesia se arriesgue a funcionar como una familia monoparental. Cuando festejamos, reflejamos una foto más completa del hogar dentro de la familia de Dios. En términos espirituales, obedecemos el mandamiento de honrar a nuestros padres y madres. La Biblia nos proporciona abundantes ejemplos de mujeres que son madres, tanto madres biológicas como madres espirituales.
Las madres de la iglesia temen más a Dios que al faraón
En Éxodo 2, las parteras hebreas cuidaron maternalmente a las mujeres de Israel embarazadas, manteniéndose en solidaridad ante un horrible decreto. Las parteras resistieron al faraón, dejando con vida a los varones, y asegurando el nacimiento seguro de Moisés mismo. Cuando pensemos en su ejemplo, nos podemos preguntar, "¿Cómo debería la reverencia a Dios ayudarme a servir a la iglesia, aun a pesar de la oposición?"
Las madres de la iglesia defienden la causa de las mujeres
En Números 27:1–11, las sabias hijas de Zelofejad se acercaron para hablar con los jefes de Israel para pedir por sus descendientes. Ellas aseguraron los derechos de herencia para ellas mismas y para sus hijos en una época cuando la ley sólo reconocía a los varones como herederos. Cuando pensemos en su ejemplo, nos podemos preguntar, "¿Dónde puede mi voz y perspectiva ayudar a la iglesia a actuar justamente hacia las mujeres y los niños?"
Las madres de las iglesias defienden a los indefensos
Como juez, Débora habló con un lenguaje sorprendentemente maternal: "Me levanté como una madre en Israel" (Jueces 5:7). El Israel de su tiempo era una nación de caminos abandonados y aldeas vacías, era una tierra que sufría bajo la opresión de los filisteos. Su valiente liderazgo produjo una oportunidad para que Jael levantara la estaca de su carpa, poniendo así fin a la opresión de las mujeres hebreas por un general perverso. Ambas mujeres, una de elevado prestigio, y la otra de bajo, arriesgaron mucho para proteger a los indefensos. Cuando pensemos en su ejemplo, nos podemos preguntar, "¿Quién necesita que yo lo defienda?"
Las madres de la iglesia cultivan a otros a la madurez
Cuando Pablo dijo a Tito que los ancianos y ancianas deben enseñar a los hombres y mujeres jóvenes, sin duda estaba pensando en Eunice y Loida, Priscila, y Febe, entre otras. Estas mujeres utilizaron sus recursos para cultivar a otros creyentes. Cuando pensemos en su ejemplo, nos podemos preguntar, "¿Qué hijos espirituales ha puesto Dios en mi camino?"
La familia de Dios crece cuando sus padres y madres son reconocidos y emulados. A través de ambos, la iglesia viene a ser el hogar estable que nuestra biología nunca nos pudo garantizar. Viene a ser la base de donde ministramos al mundo a nuestro derredor y una imagen más real del hogar que nos espera "volverán los rescatados por el Señor, y entrarán en Sión con cantos de alegría, coronados de una alegría eterna. Los alcanzarán la alegría y el regocijo, y se alejarán la tristeza y el gemido" (Isa. 35:10).
Eso me gusta. Un regreso al hogar de los creyentes, cantando a través de los siglos: ¡Soy tan feliz porque formo parte de la familia de Dios!
Jen Wilkines esposa, madre, y maestra de la Biblia. Es la autora de Mujeres de la Palabra y Nadie como Él (Women of the Word y None Like Him).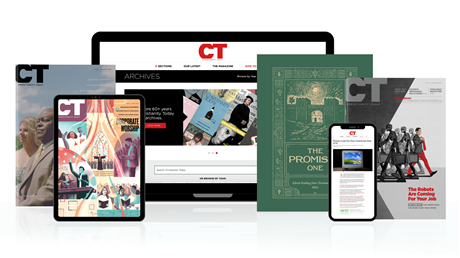 Subscribe to Christianity Today and get access to this article plus 60+ years of archives.
Home delivery of CT magazine
Complete access to articles on ChristianityToday.com
Over 120 years of magazine archives plus full access to all of CT's online archives
Subscribe Now
La iglesia no es una familia de padres o madres solteras
La iglesia no es una familia de padres o madres solteras