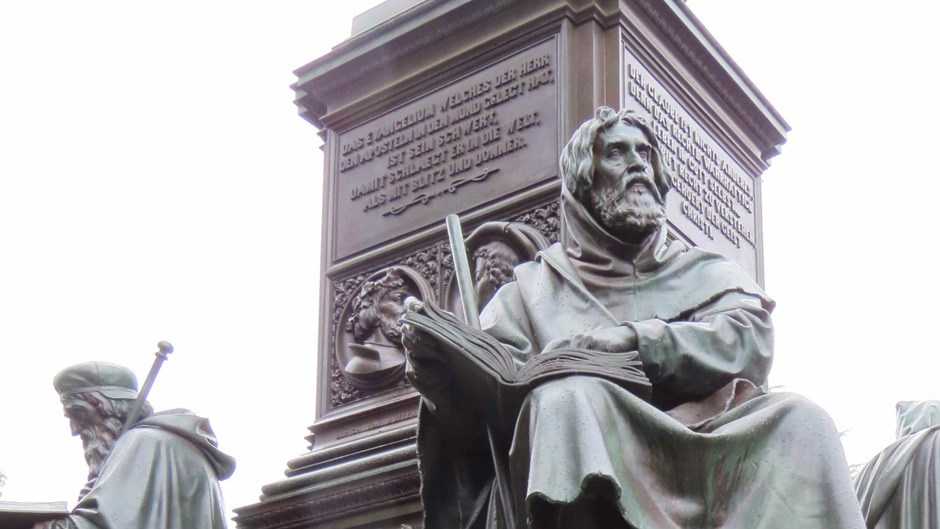 Image: Luke Jones / Flickr
Al mismo tiempo que Brian Williams de NBC había iniciado su notoria "gira de disculpa," la callada disculpa del Vaticano pasó desapercibida.
A fines de Junio, el Papa Francisco se disculpó con "la iglesia evangélica más antigua" por la persecución de la Iglesia Católica durante la Edad Media.
"Les pido perdón, de parte de la Iglesia Católica, les pido perdón por la conducta y las actitudes no Cristianas y aún inhumanas que les mostramos," dijo Francisco durante la primer visita en la historia de un Papa a una iglesia valdense. "¡En el nombre del Señor Jesucristo, perdónenos!
La iglesia valdense fue fundada por Pedro de Valdo en el siglo XII después de que se deshizo de sus posesiones materiales y optó por una vida de pobreza y predicación.
El estilo de vida monástico y las ideas de Valdo eran muy similares a las de Francisco de Asís, el tocayo del Papa, pero la insistencia de Valdo de predicar, aunque era una persona laica y de hablar en contra de los excesos de la iglesia, causó que fuese excomulgado.
Los valdenses se ubicaron en Italia, muy cerca de la frontera con Francia. El pequeño grupo sufrió años de masacre, violaciones, y saqueos durante el periodo cuando la iglesia intentó aplastar el movimiento. Durante una famosa masacre, más de 1,700 Valdenses perdieron la vida durante la Semana Santa de 1655.
"La historia de los valdenses es una historia de devoción a las Sagradas Escrituras, y a la perseverancia—una historia que debe inspirarnos a todos," escribió la revista Christian History en una edición en 1989 dedicada a los valdenses.
Miles de valdenses emigraron a Alemania, donde se convirtieron en Luteranos. Otros se vinieron a los Estados Unidos, donde muchos fueron absorbidos por la Iglesia Presbiteriana, y a América del Sur, dónde un pastor valdense se hizo "buen amigo" de Jorge Bergoglio antes de que fuese elegido Papa.
Francisco se disculpó en Turín, la ciudad donde se autorizó la masacre de Semana Santa.
"Se sabía en aquellos tiempos que cuando el Papa Inocencio III decidió autorizar la nueva orden religiosa de Francisco de Asís en 1210, lo hizo debido al éxito que Valdo había tenido," escribió Mark Silk, director del Centro para el Estudio de la Religión y la Vida Pública del Trinity College. "Hacerse amigos y hacer enmiendas con los Valdenses no fue solamente otro acercamiento ecuménico más para el líder actual de la Iglesia Católica. Al hablar sobre las posibilidades de colaborar con ellos en 'servicio a la humanidad que sufre, a los pobres, a los enfermos, a los inmigrantes,' Francisco mostró que sabía que los valdenses son el tipo de Cristianos que están muy cerca de su propio corazón. Por cierto que, si Alejandro III hubiese sido tan iluminado como Inocencio III, el que ocupa hoy la silla de Pedro muy fácilmente pudiera haber apropiado el nombre no de Papa Francisco, sino de Papa Valdo."
La disculpa viene 18 años después de que un arzobispo católico se paró frente a una iglesia valdense y se disculpó por el "sufrimiento y el daño" que se les había causado.
El año pasado, Francisco pidió perdón a los pentecostales por la persecución que sufrieron bajo el régimen fascista de Italia, que no les permitió practicar su fe.
CT sigue la trayectoria del Papa Francisco, lo que incluye su carta reciente sobre calentamiento global y los muchos evangélicos que están en desacuerdo con su advertencia, su popularidad entre los evangélicos argentinos, y cómo su estatus entre los evangélicos en EE.UU. desconcierta a los que viven en Italia.
La revista hermana de CT, Christian History, cubrió a los valdenses a fondo.
[Imagen cortesía de Luke Jones-Flickr]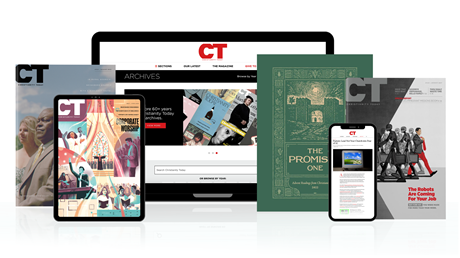 Annual & Monthly subscriptions available.
Print & Digital Issues of CT magazine
Complete access to every article on ChristianityToday.com
Unlimited access to 65+ years of CT's online archives
Member-only special issues
Subscribe
El Papa pide perdón a los 'primeros evangélicos' por la persecución
El Papa pide perdón a los 'primeros evangélicos' ...