Ten Commandments
Moses' descent from the clouds of Mount Sinai, stone tablets in tow, brought a powerful sense of legal clarity to the Israelites. While the Ten Commandments, or Decalogue, do not directly address all of today's moral issues, for evangelicals, they point toward the incontrovertible human need for grace. Much of the contemporary conversation regarding the Commandments is not centered on legal interpretation, but rather how they are integrated into public settings: their prominent display in many of America's public offices and courts—a remnant of the nation's Puritan heritage—has become a source of national tension.
Featured Articles
The Ten Commandments, How Deep Our Debt
The words of the Decalogue run like a river through not only the church but also English and American history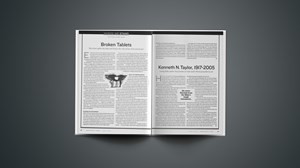 Broken Tablets
The Court splits the baby and denies the rule of law. Feel united yet?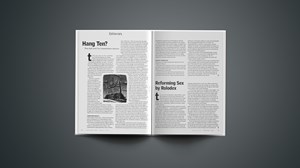 Hang Ten?
Thou shalt avoid Ten Commandments tokenism.
loading more