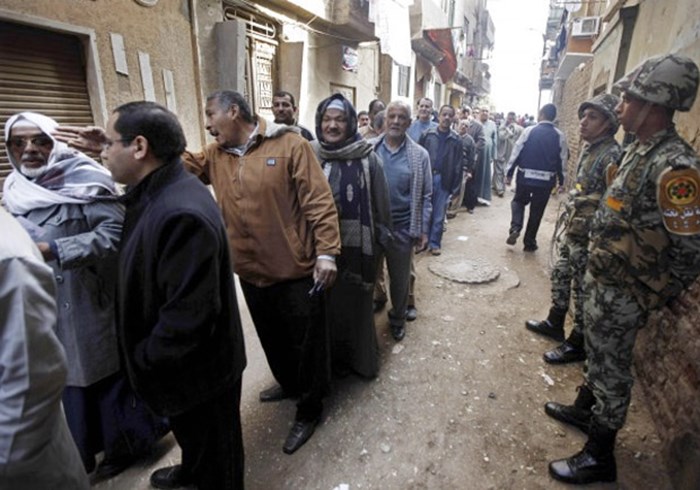 Image: Photo by AP
Despite the best efforts of Christian and Muslim revolutionaries, the first free presidential election in Egypt's history has resulted in an all-too-familiar choice: old regime vs. Islamists.
The nation's Supreme Presidential Electoral Commission confirmed on Monday that the Muslim Brotherhood's Mohamed Morsy advanced to the run-off election against Ahmed Shafik, former president Hosni Mubarak's last-ditch appointee as prime minister during the revolution's early days. Both candidates gathered nearly 25 percent of the vote. Only a few percentage points behind was Hamdeen Sabbahi, whose late surge as the revolutionary choice was not enough to displace Egypt's traditional combatants.
The majority of Copts voted for Shafik, according to Mina el-Badry, an evangelical pastor in Upper Egypt. "Not from love, but to oppose the Islamists," he said, "because [Shafik] is from the army and will know how to run the transition, and because he is clear and firm in his word and decision."
Youssef Sidhom, ...
1