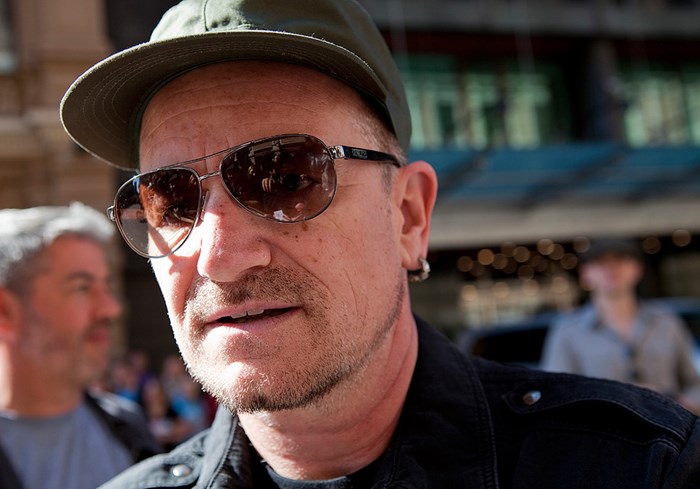 Image: Ulrica Torning / Flickr
You'll have to wait until Tuesday to hear the full Focus on the Family radio interview (listen here) with Bono regarding Jesus, the Psalms, PEPFAR, and The ONE Campaign's success in fighting global poverty alongside faith communities.
But below are six statements by the prominent singer-activist that caught CT's eye (including how C. S. Lewis may inspire the next U2 song):

1) On both losing their mothers while they were still children:
Bono: I don't have a lot of memories of her, which is [an] unfortunately situation. ... I look forward to meeting her again. But the loss of that is significant for [a child], and for me, I filled it with music and … and it deepened my faith, I suppose.
Daly: That Scripture in Psalms that talks about God being close to the brokenhearted and saving those crushed in spirit—does that mean something to you? Bono: First of all, David's a musician, so I'm gonna like him. ... And ...
1