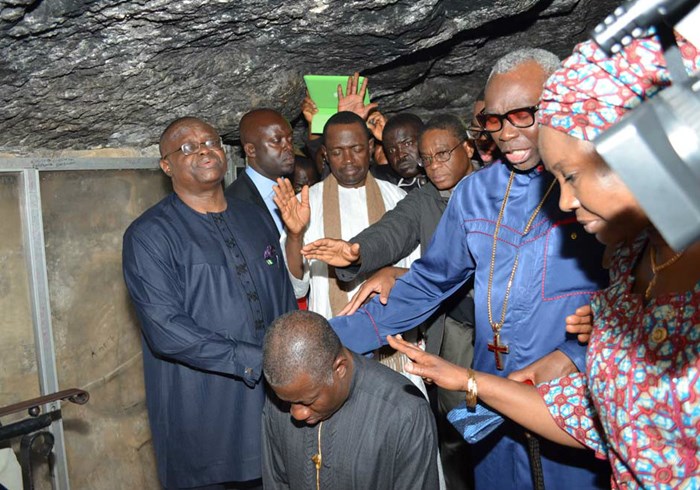 Image: Courtesy of Nigeria's State House
The Mount of Olives. The Garden of Gethsemane. The Sea of Galilee. The Jordan River. The Church of the Annunciation. The Church of Dominus Flevit (where Jesus wept).
President Goodluck Jonathan spent the weekend leading eight of Nigeria's governors on a busy tour of these Holy Land pilgrimage sites and many more. While initial reports that the president would lead 19 governors and 30,000 pilgrims were overblown, Jonathan's journey is "the first time a sitting Nigerian president will embark on pilgrimage to Israel," according to the News Agency of Nigeria.
Jonathan made the trip to pray for peace between Nigeria's Christians and Muslims, as well as to sign agreements with Israeli leaders regarding international flights and other matters. At a prayer service in Jerusalem for thousands of Nigerian pilgrims, he said (according to The Sun):
"This is the first time the pilgrimage is taking this shape. I believe we will continue in this spirit. Let me reassure ...
1