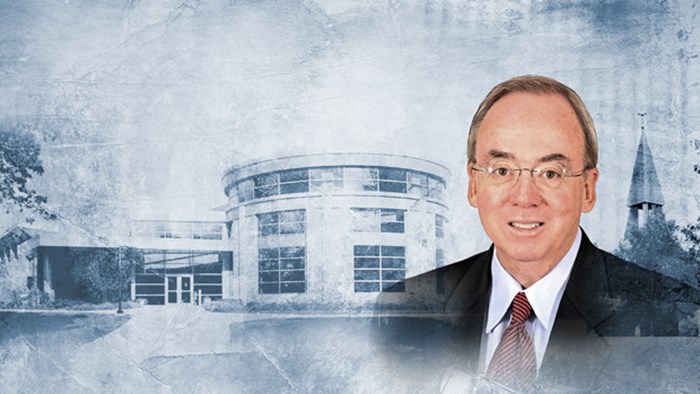 Image: TIU
David Dockery, former president of Union University, has been unanimously selected as the 15th president of Trinity International University (TIU).
He replaces Craig Williford, who opted not to renew his contract last year and instead take a sabattical after leading TIU through the largest capital campaign in the school's history.
"We are indeed grateful to be given the privilege to provide leadership for an institution with a strong commitment to the preparation of leaders for the global church, an opportunity that we find both exciting and daunting, inviting and intimidating," Dockery said in TIU's announcement (full text below). "To be granted such a key leadership role for the larger evangelical community in this country and around the world for the coming years of the 21st century is certainly a great blessing and a joyful opportunity to contemplate."
During Dockery's 18-year tenure at Union, school enrollment more than doubled from 1,972 to 4,288 in 2013. Union's ...
1