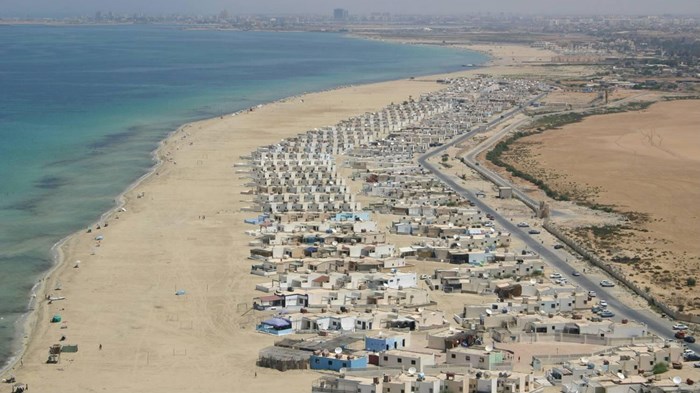 Image: Wikimedia
In the latest sign of Coptic Christians' troubles spreading beyond Egypt, seven Christian men have been shot execution-style on a beach outside Benghazi, security officials in Libya announced Monday.
The bodies were found with gunshots to the head in an area where kidnappings and assassinations are common and Islamist militants are active, Reuters reports.
The victims "had been abducted from their homes by armed men," reports Middle East Concern. "These gunmen had gone door-to-door through an apartment building searching for residents who were Christian."
Libya, particularly the Benghazi area, is hostile to Christianity. The nation rose from No. 17 last year to No. 13 this year on Open Doors' World Watch List, which labeled Libya as the "most difficult North African country in which to be a Christian." Religion News Service recently reported on the religious freedom concerns of Libya's Christians, most of whom are foreign workers.
Ronnie Smith, an American Christian inspired by John Piper to leave his Austin church and work as a chemistry teacher in Benghazi, was shot and killed Dec. 5 while jogging in the area. Smith had been preparing to administer the final exam for his course before flying back to the U.S. for Christmas.
CT previously reported the release of an American citizen and three other foreign Christians held in a Benghazi jail last February for allegedly distributing pamphlets that promoted Christianity. Nearly 50 Egyptian Christians were arrested in Benghazi last March on charges of illegal immigration and were accused of attempting to evangelize Muslims.
In Libya, proselytization for any religion other than Islam is punishable by death.
CT previously examined whether Coptic evangelism is really on the rise in Africa, based on recent arrests in Libya and Sudan.