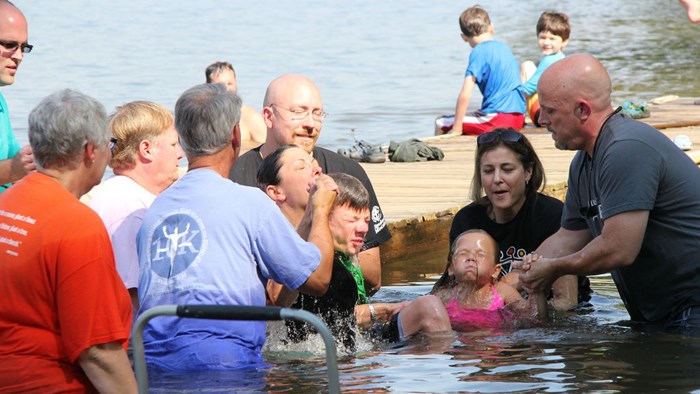 Image: Gamma Man/Flickr
Update (June 2): Timothy George, founder of Samford University's Beeson Divinity School, offers his reflections on why the baptism report is "remarkable for its candor and for the stark analysis it presents."
-----
The "heartbreaking slide" in Southern Baptist baptisms has now entered its seventh year. While the loss of nearly 4,600 baptisms was not as steep as last year's drop, the continued decline (full stats below) is still enough for LifeWay Christian Resources president Thom Rainer to tell Baptist Press, "I am grieved we are clearly losing our evangelistic effectiveness."
And according to a recent report by a special task force of pastors, the baptism drought in America's largest evangelical denomination—which counts 15.7 million members and 5.8 million Sunday worshipers—is worst among millennials.
In last year's Annual Church Profile, 60 percent of the more than 46,000 churches in the Southern Baptist Convention ...
1