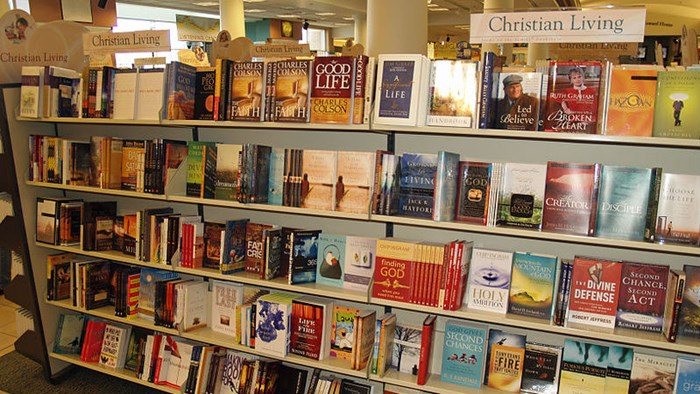 Image: David Shankbone/Wikimedia
Sales at Christian bookstores increased by almost 3 percent last year, though the Black Friday bump that saved 2012 failed to materialize again in 2013.
While the 2012 sales surge masked mixed results for Christian booksellers, this year's CBA State of the Industry Report says stores are competing less on price and focusing more on personal engagement with customers.
However, 49 stores still closed across the country, according to the Association for Christian Retail. This was an increase from the previous year's 39 stores, but lower than the all-time high of 63 store closures in 2011. Additionally, 18 new Christian bookstores opened in 2013, an increase from 15 in 2012.
Shoppers bought early in 2013, with second-quarter sales increasing by 12.6 percent and third-quarter sales increasing by almost 9 percent. However, the fourth quarter, which usually includes a bump from Christmas shopping, saw sales decrease by almost 7 percent.
It's a dramatic contrast with the ...
1