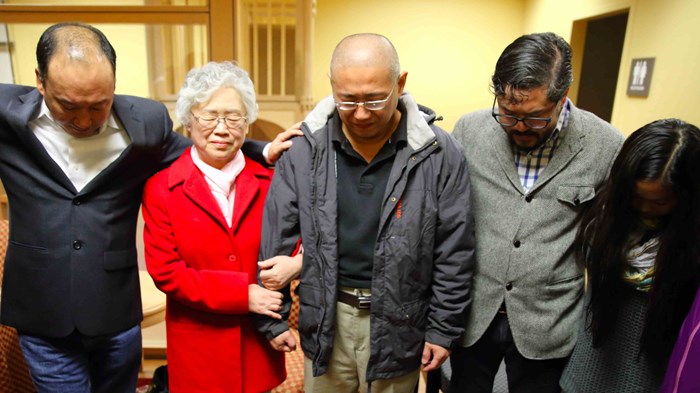 Image: Courtesy of Derek Sciba
Update (Nov. 10): At a news conference, Kenneth Bae thanked his supporters for "lifting me up and not forgetting me" during his long captivity in North Korea. "It's been an amazing two years," he said. "I learned a lot, I grew a lot, lost a lot of weight—in a good way—but I'm standing strong because of you."
"He still has a tremendous heart for the people of North Korea," Bae's sister, Terri Chung, told reporters outside her Seattle church, Quest Church. "He only has the best wishes and intentions for that country, still."
Quest pastor Eugene Cho shared via Twitter and Instagram a photo of Bae and his mother praying. "Prayer matters. It's a reminder of God's presence," he wrote. "Prayer sustained Kenneth Bae in NK. After he came home, we prayed." Cho, whose parents were born in North Korea, also reflected on praying for the country and its Christians.
-----
Good news for ...
1