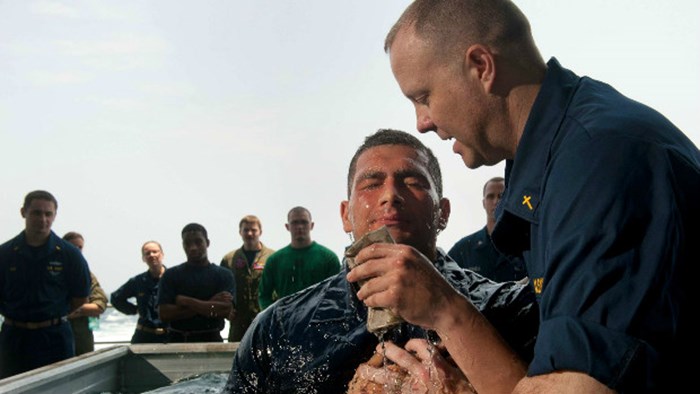 Image: US Navy / Flickr
Likely presidential candidate and former Southern Baptist pastor Mike Huckabee recently urged Christians to stay out of the military until after the next election, saying they are no longer welcome.
"Why would they want to be in a military that would be openly hostile and not just simply bring some scorn to their faith, but would punish them for it?" Huckabee said in a recent interview.
In recent years, enough of his fellow Southern Baptists have left active duty that atheists now outnumber the denomination among soldiers.
According the latest Department of Defense statistics on religion, there were 12,360 Southern Baptists among the US military's 1.3 million members on active duty as of December 2014. There were also 12,764 atheists—an advantage of 404 over Southern Baptists.
By contrast, Southern Baptists outnumbered atheists by about 10,000 in 2009, with 16,975 Southern Baptists and only 6,702 atheists on active duty.
The role of faith in the military ...
1