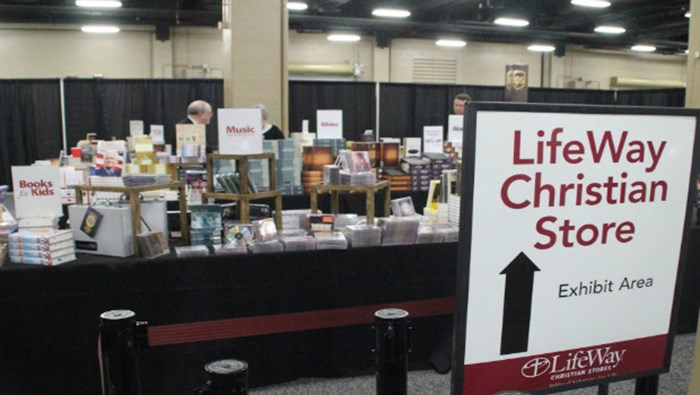 Image: Courtesty of the National Religious Broadcasters
Joel Osteen, William P. Young, and Joyce Meyer are three of the biggest names in Christian publishing. Yet none of their titles are sold through Lifeway Christian Resources.
The Southern Baptist-affiliated bookstore chain, which operates more than 180 stores nationwide, drew attention in recent months when it stopped selling heaven tourism and Mark Driscoll titles.
On Wednesday, blogger Cameron Dobbins published a list of roughly 120 authors in a post entitled, "LifeWay Removes Unbiblical Resources from Their Stores." In a phone interview with CT, Dobbins claimed he received the list from a LifeWay employee.
"I want to applaud LifeWay for this decision which will encourage Christians to be more discerning about what they read and share with others," wrote Dobbins on his blog."...LifeWay still has a long way to go because though their list is exhaustive it still is missing other authors who are harming the church with unbiblical doctrines."
Along ...
1