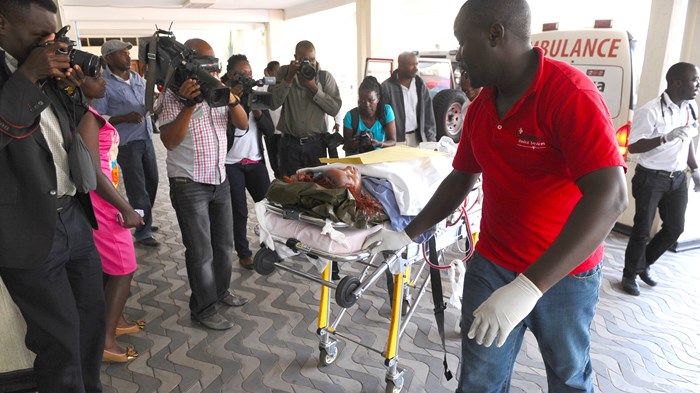 Image: AP
Christians were the primary targets of a terrorist attack on a Kenyan university that has left as many as 150 people dead.
A spokesperson for Al-Shabaab confirmed that the Somali militants had deliberately gone after Christians.
"There are many dead bodies of Christians inside the building. We are also holding many Christians alive," Sheikh Abdiasis Abu Musab, told Reuters.
Another Al-Shabaab spokesperson told the AFP that militants had "released the Muslims" but that they were holding others hostage.
"Our people are still there, they are fighting, and their mission is to kill those who are against the Shabaab," said Sheikh Ali Mohamud Rage said.
Eyewitnesses told CNN that gunmen arrived at Garissa University College early Thursday morning and took hostages from a morning prayer service.
Both World Watch Monitor and Morning Star News also covered the attack.
Taking hostages is a new strategy for Al-Shabaab, reported The Economist, noting that ...
1