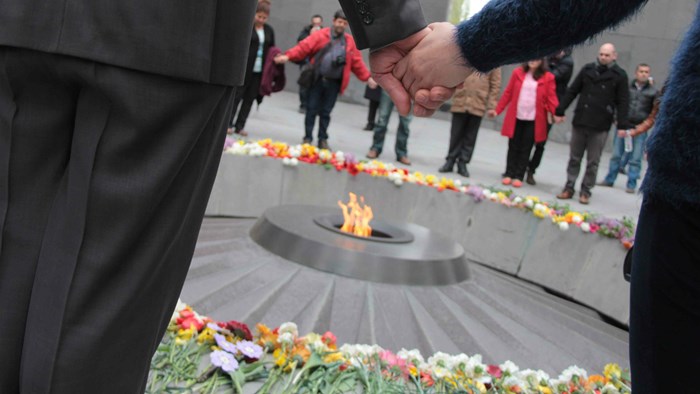 Image: Ricardo Pessoa / World Watch Monitor
(WWM) "We came to share your pain," Turkish Christians declared in early April, standing before TV cameras at the Armenian Genocide Memorial in Yerevan.
"We have come here to apologize for what our ancestors did, to ask for your forgiveness," two spokesmen for the Turks went on to say.
Shocked viewers across Armenia watching the Azdarar TV news channel on April 11 could hardly believe their eyes and ears.
Turks, claiming to be Christian? And laying wreaths at the nation's genocide memorial? How could Turks, of all people, come to Armenia to honor the memory of more than a million Armenian Christians who had been slaughtered 100 years ago by their own forefathers, the Ottoman Turks?
Gathered around the monument's eternal flame, the more than twenty Turkish citizens spoke out simply, and repeatedly: "We plead with you, if you can, to forgive us and the crimes of our forefathers."
Significantly, the Turks were joined by a number of local Armenian ...
1