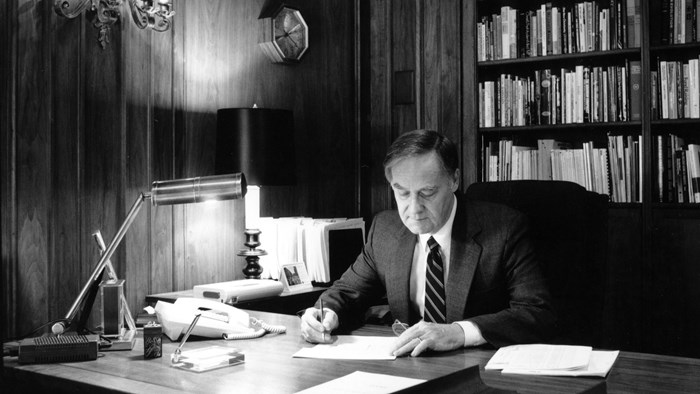 Image: Photo Courtesy of Westmont College
A memorial service will be held on Saturday for David K. Winter, longtime president of Westmont College and cofounder of the Council for Christian Colleges and Universities (CCCU).
Winter died August 15. He was 84.
During his 25-year-tenure at Westmont, the school grew from a small, relatively unknown Christian college in rural California to a nationally-ranked liberal arts college.
"Westmont continues to benefit from Dave's contribution during his long and distinguished service," said President Gayle D. Beebe. "The college and our local community are fundamentally different and better because of his vision and the work he accomplished."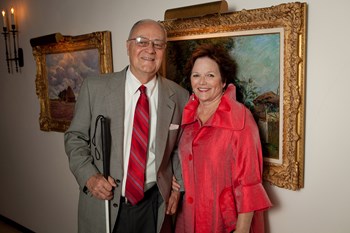 Image: Courtesy of Westmont College
Westmont was ranked in the top 100 best liberal arts colleges by US News & World Report for the sixth time in a row this year.
Winter also helped to found the CCCU in 1976 and chaired its board of directors in the early 1980s.
"When David Winter speaks in the Council for Christian Colleges & Universities, everyone listens!" former CCCU president Bob Andringa wrote in a 2001 tribute for Winter's retirement. "His refreshing candor and godly wisdom have guided individuals and organizations beyond count."
Winter also served as a vice president at Whitworth College (now Whitworth University) in Spokane, Washington, and taught at Wheaton College, Calvin College, and Michigan State University, according to the CCCU.
He was named one of the top 100 most-effective college leaders in the country by Bowling Green State University in 1986, according to a Westmont statement:
Winter articulated a compelling case for liberal arts education, which develops essential skills such as communication and critical thinking. He described it as the best possible preparation for leadership careers. A man of deep and sincere faith, he enhanced spiritual life programs and opportunities for student ministry. Actively involved in national higher education organizations and accrediting agencies, he championed faith-based institutions. He promoted student life programs and sought to create a strong campus community for students to help educate the whole person.
Fuller Theological Seminary professor G. Walter Hansen, who served as a trustee at Westmont during Winter's tenure, told CT that Winter had an "uncanny ability to understand and lead people combined with his expansive vision of the role of a Christian liberal arts college in society."