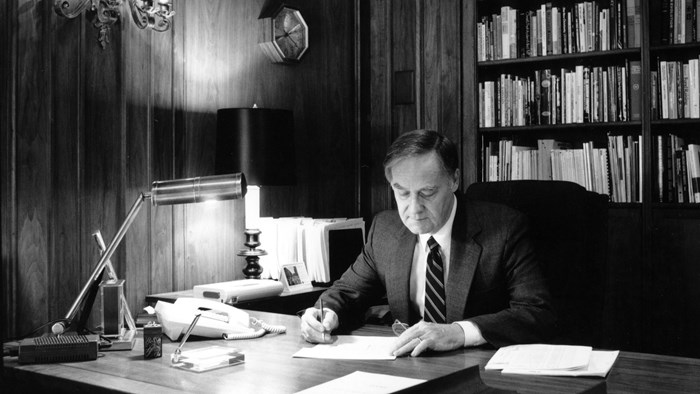 Image: Photo Courtesy of Westmont College
A memorial service will be held on Saturday for David K. Winter, longtime president of Westmont College and cofounder of the Council for Christian Colleges and Universities (CCCU).
Winter died August 15. He was 84.
During his 25-year-tenure at Westmont, the school grew from a small, relatively unknown Christian college in rural California to a nationally-ranked liberal arts college.
"Westmont continues to benefit from Dave's contribution during his long and distinguished service," said President Gayle D. Beebe. "The college and our local community are fundamentally different and better because of his vision and the work he accomplished."
Westmont was ranked in the top 100 best liberal arts colleges by US News & World Report for the sixth time in a row this year.
Winter also helped to found the CCCU in 1976 and chaired its board of directors in the early 1980s.
"When David Winter speaks in the Council for Christian Colleges & Universities, ...
1