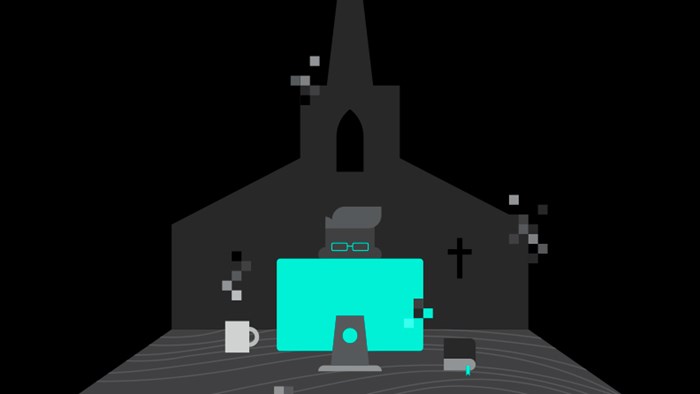 Image: Barna Group
The key phrase Hozier sung at the Grammys last Sunday from his hit song, "Take Me to Church," will grow outdated for many, nearly half of Protestant senior pastors believe. Today 47 percent agree that at least some people will experience their faith exclusively through the internet within the coming decade.
Is the prospect a problem? Theologically no, according to the nearly 9 out of 10 pastors (87%) who told the Barna Group it is "theologically acceptable" to seek "faith assistance" or "religious experiences" online. Nearly 4 out of 10 pastors (39%) say they now do so themselves, according to Barna's recent survey examining the online actions and attitudes of more than 600 pastors.
By comparison, in 2000 only 78 percent of pastors felt online religious experiences were theologically acceptable, and only 15 percent used the internet for their own religious experiences.
Among Barna's other findings:
Roughly 1 in 7 pastors (13%) say the risks of the internet being used to "spread spiritual heresy and distort Christianity" outweigh its potential to "spread authentic Christianity." By comparison, 17 percent felt the same in 2000.
Half of pastors (55%) believe that churches will have to have a significant website or presence on the internet in order to remain effective. In 2000, only 1 in 4 (26%) felt the same.
Half of pastors (54%) believe that developing a significant presence on the internet is a good investment of their church's money. In 2000, only 1 in 3 (31%) felt the same.
Below are infographics with Barna's full findings.
In 2013, Barna also examined pastors' use of social media. Over half of churches (57%) reported using Facebook, while 1 in 5 (21%) used Twitter. Individually, two thirds of pastors (66%) reported being on Facebook, while nearly a quarter said they used Twitter or had a personal blog (23% and 22%, respectively).
The margin of error for both studies was ±4.0 percentage points.
CT frequently notes Barna research, including its recent reports on America's most-Bible minded cities, the State of the Bible, the number of Americans observing Lent, and which Christians actually evangelize.
CT's sister publication, Leadership Journal, frequently covers how churches relate to the internet including what social media's explosion means for missions, seven ways to use social media in ministry, how email and blogs complicate conflict, if Jesus had a smartphone, if one ministry (LifeChurch.tv) should control all the .church url's, and if Amazon Fire represented a new ministry frontier.