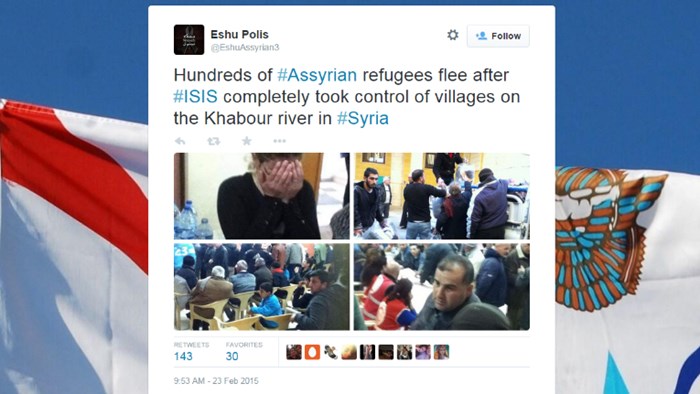 Image: Twitter / EshuAssyrian3
Update (Feb. 25): Assyrian activists tell CNN that they expect ISIS to release a video today threatening to kill the approximately 150 Christian captives unless President Obama and other leaders end joint air strikes against the group.
An "official" confirmed the claim, CNN noted Wednesday morning on its Twitter account.
The Assyrian Human Rights Network has been chronicling the attack's aftermath via photos on its Facebook page. The US State Department said it "condemns [the attack] in the strongest possible terms."
CT will update this post as events unfold.
-----
ISIS militants launched surprise attacks on 35 Christian villages along a river in northeast Syria yesterday, taking an estimated 100 to 200 hostages. Coming one week after the videotaped beheadings of 21 Christians in Libya, the incident raises concern of whether a prisoner swap or another propaganda-driven massacre is in the making.
The fierceoffensive along a 40-kilometer stretch of the Khabour River in Hassaka ...
1