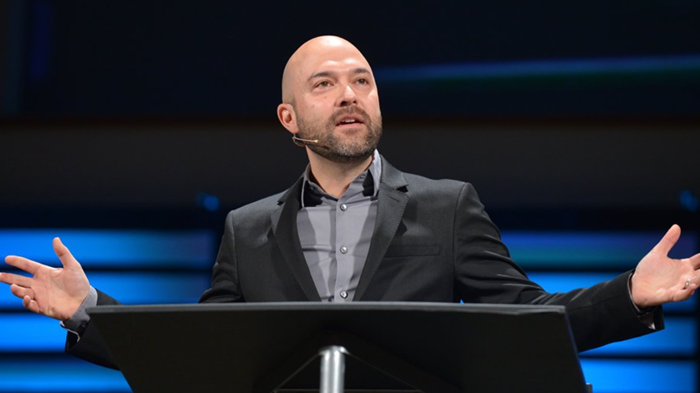 Image: Covenant Life Church
At 40 years old, Joshua Harris has already pastored a megachurch for a decade and authored six books, including the bestselling I Kissed Dating Goodbye. Now, he wants to go to college.
"I have lived a sort of backwards life. Without meaning to, I have experienced life out of the normal order and sequence of events," Harris told attendees at Covenant Life Church (CLC) in Gaithersburg, Maryland, on Sunday, January 25. "I haven't completed any post-graduate study. I don't even have an undergraduate degree. In fact, I have never attended a formal school full-time in my life." [Full statement]
Harris, who was homeschooled, has enrolled at Regent College in Vancouver, British Columbia, for the fall of 2015. His last day as CLC senior pastor will be in April. He leaves with his church's blessing.
Harris began his "crazy, backwards life" in high school when he began publishing his own magazine geared toward fellow homeschoolers. He broke ...
1