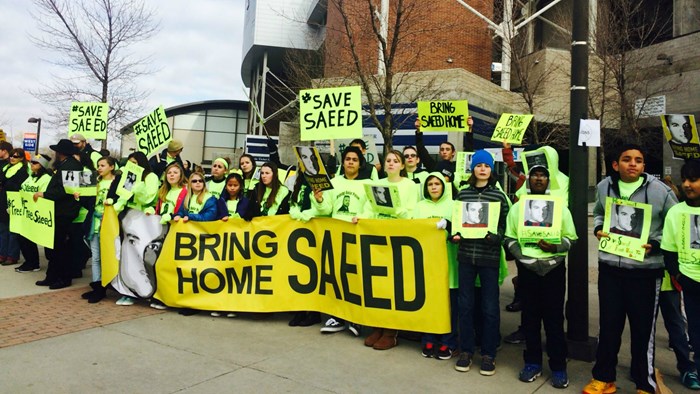 Image: Courtesy of ACLJ
Update (Mar. 20): Despite asking the President of the United States in person to "please bring daddy home for my birthday," Jacob Abedini turned seven years old on Tuesday (Mar. 17) without his father, Saeed Abedini. But President Obama marked the Iranian New Year today by demanding that Iran's government "immediately release" the imprisoned pastor and two other Americans.
"Saeed Abedini of Boise, Idaho has spent two and a half years detained in Iran on charges related to his religious beliefs," said Obama. "He must be returned to his wife and two young children, who needlessly continue to grow up without their father."
Marking the start of Nowruz, Obama noted:
At this time of renewal, compassion, and understanding, I reiterate my commitment to bringing our citizens home and call on the Government of the Islamic Republic of Iran to immediately release Saeed Abedini, Amir Hekmati and Jason Rezaian and to work cooperatively with us to ...
1