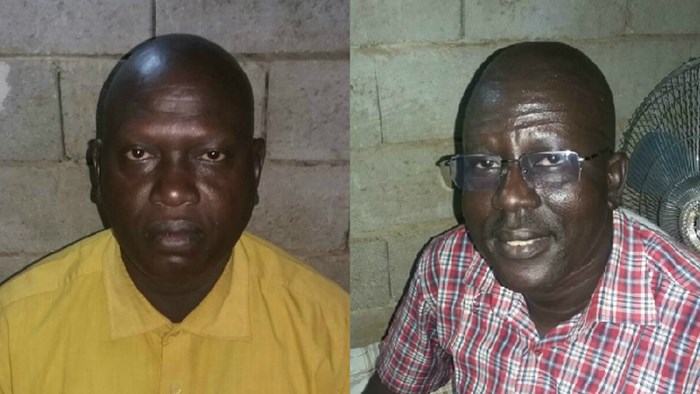 Image: Christian Solidarity Worldwide
Two South Sudanese pastors whose legal plight is drawing comparisons to Meriam Ibrahim have been isolated by Sudan. They won't be heard from until next Thursday, when a judge lets them speak in a Khartoum court.
The question is what role American advocacy played in their relocation to a higher-security prison earlier this month.
The families of Yat Michael (imprisoned for six months) and Peter Yen Reith (imprisoned for five months) were denied visitation on June 4. The day before, a vocal New York City pastor had attempted to visit the two Presbyterian pastors. A few days before that, a Virginia-based Christian TV network aired a telephone interview the two pastors gave from prison.
William Devlin, who pastors Infinity Bible Church in the Bronx, has long advocated for American pastors to travel to "hard, dangerous, difficult places" in support of persecuted Christians. Sudan ranks No. 6 among the world's most difficult places to be a Christian.
"It's ...
1