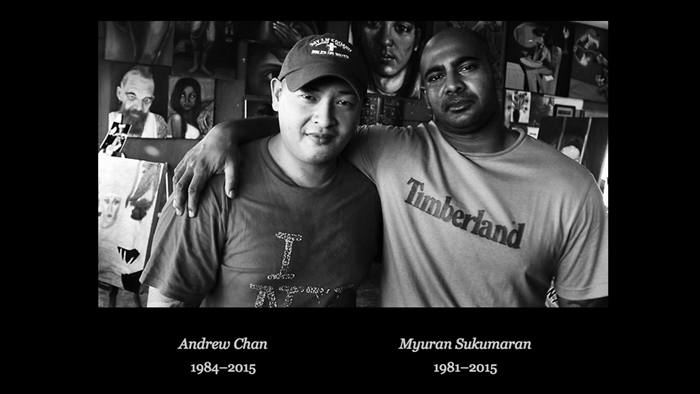 Image: Mercy Campaign
Update (May 8): At today's funeral for Andrew Chan, held at Hillsong Church in Sydney, a eulogy written by Chan himself was read:
Thank you all for gathering here on this day to witness something great. It's a day that I will arise from my own coffin, right now as the words are spoken, in Jesus' name, arise. Or I am just enjoying it too much in heaven, and I will wait for you all up there.
...
My last moments here on earth I sing out 'Hallelujah!' I ran the good race. I fought the good fight and came out a winner in God's eyes and men. I do have a story to tell, that story's determined by you all on how you witness me. Ask yourself: 'What did I leave with you?' That will determine my legacy.
The Sydney Morning Herald, which has followed Chan's story, offers the full text.
-----
The bodies of two convicted Australian drug smugglers—who sang hymns at their execution this week—are on their way home.
The ringleaders of the ...
1