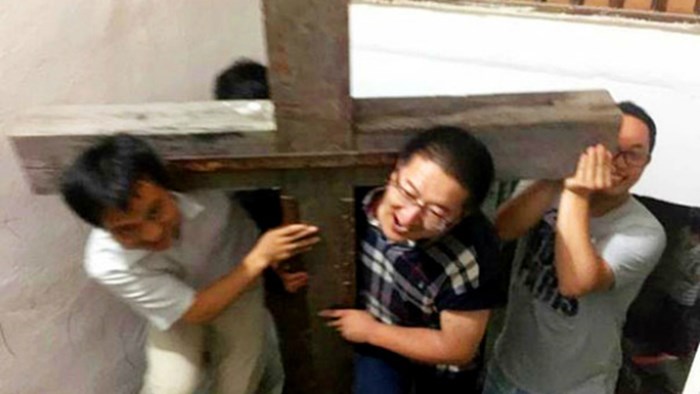 Image: Courtesy of AsiaNews
China has arrested the leader of "Lawyers for Protection of the Cross." The group defends churches whose crosses have been forcibly removed amid a government campaign to strip skylines of Christian symbols.
Zhang Kai is the latest of more than 250 attorneys, pastors, and human rights activists detained or arrested since July in connection with the 400 to 1,200 cross removals in the eastern province of Zhejiang, a Christian stronghold.
On August 25, police in Wenzhou, a coastal city known as "China's Jerusalem," jumped a wall at Xialing Church and arrested Zhang Kai and his intern, Liu Peng. The arrests occurred on the eve of a scheduled meeting with David Saperstein, the US ambassador-at-large for international religious freedom.
"These detentions fit into the disturbing pattern of state intimidation of public-interest lawyers, internet activists, journalists, [and] religious leaders," Saperstein said to news media. "Other people ...
1