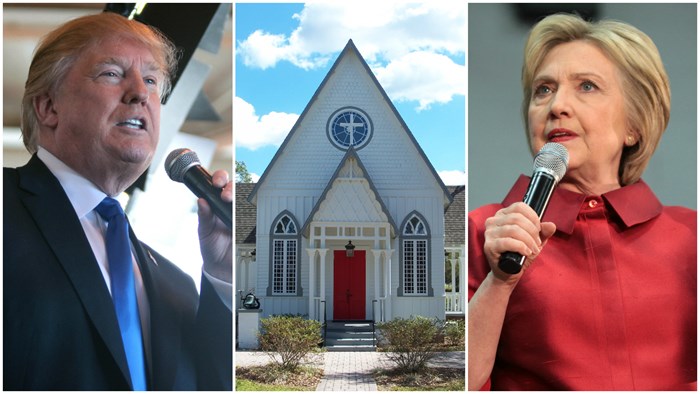 Image: Gage Skidmore / Flickr | ebyabe / Flickr
Donald Trump seems to be breaking yet another political tradition this election: the "God gap."
In previous US elections, polls consistently showed that a person's level of religiosity—how important their faith is to them and how often they attend church—was one of the biggest predictors in how they would vote. The more religious an American was, the more likely he or she was to vote Republican; the less religious, the more likely to vote Democrat.
But that correlation appears to be weakening, enough that some are asking whether this year's unusual matchup between Trump and Hillary Clinton will be the end of what political scientists Robert Putnam and David Campbell termed the God gap.
Trump only leads Clinton by four percentage points among regular churchgoers (49% vs. 45%), a "notable shift" according to the Pew Research Center. By comparison, Mitt Romney's 15-point margin over Barack Obama in 2012 (55% vs. 40%) was much more indicative ...
1