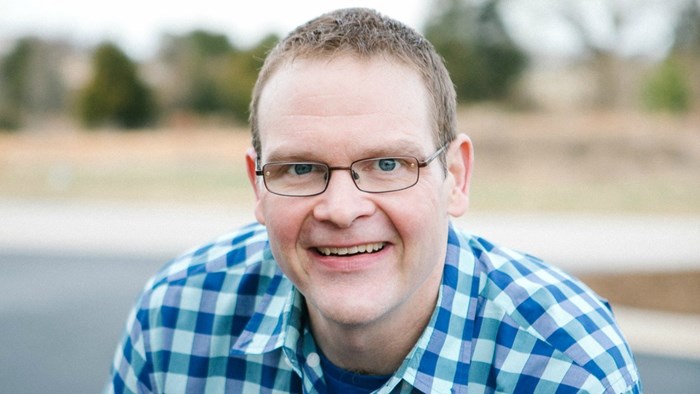 Image: NewSpring Church
Perry Noble asked his supporters at NewSpring Church to stand down this week.
"If you love me, be at NewSpring on Sunday, and the next Sunday, and the next Sunday," said the founder and former senior pastor of the South Carolina megachurch, which claims 30,000 members across 17 cities.
He was addressing congregants upset that he was terminated on July 1 after a year of struggling with alcohol abuse. A petition to reinstate him garnered 573 signatures and 259 comments before it was shut down yesterday.
"I love my church," Noble said. "The leadership of NewSpring Church made the right decision. God has gotten my attention. I'm focused on getting better."
The church's executive pastors met with Noble "over the course of several months" to discuss their concerns about his dependence on alcohol, which eventually resulted in his removal.
"In my opinion, the bible (sic) does not prohibit the use of alcohol, but it does prohibit drunkenness and intoxication," Noble wrote to his congregation of 18 years. "I never had a problem drinking alcohol socially, but in the past year or so I have allowed myself to slide into, in my opinion, the overuse of alcohol.
"This was a spiritual and moral mistake on my part," Noble wrote, "as I began to depend on alcohol for my refuge instead of Jesus and others."
Noble's addiction—and his church's concern—are not new. Nearly one in five pastors report that they have struggled with addiction to alcohol or prescription drugs, according to a 2015 survey by Barna Group and Pepperdine University.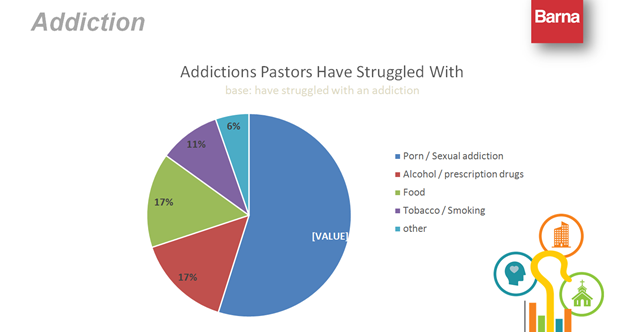 Those pastors were split on whether to take their struggles public. About half said being open about the addiction would have a negative impact on their ministry (46%), while a nearly equal number said being honest about it has had a positive impact (41%). About 1 in 10 said the answer wasn't that easy (13%).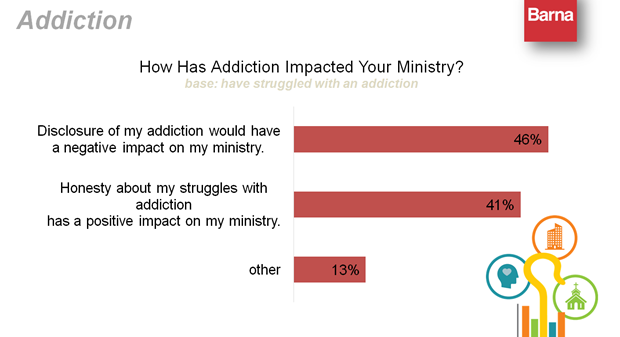 Those in the pews are also struggling with drinking too much. A quarter of adults who attended religious services weekly in 2006 said they sometimes drank too much, a number that rose as church attendance decreased, according to the General Social Survey.
A LifeWay Research survey from 2014 showed much of the same pattern, with consumption of alcohol decreasing as church attendance increased. About a third of Americans (36%) who identified as evangelical said they sometimes drank alcohol, with adults who attend church once a week or more less likely to drink at all (38%) than those who attend once or twice a month (53%), only on religious holidays (55%), or rarely (59%).
The Association of Religion Data Archives (ARDA) offers a repository of similar statistics:
About a third of white conservative, evangelical, or fundamentalist congregations (36%) offer groups, meetings, classes, or events focused on supporting those with drug or alcohol addictions, according to a 2012 National Congregations Study (NCS).
The number is higher for black Protestant denominations. (Two-thirds of black Protestants identify as evangelical, according to the Pew Research Center.) Nearly 42 percent of those churches offer support for those addicted to drugs and alcohol, according to the NCS.
Judging alcohol consumption is trickier than vices that are clearly banned, like pornography or adultery. About 52 percent of churches reported in 2007 that their leaders were allowed to drink alcohol in moderation, while about 45 percent said their leaders couldn't drink at all.
Fewer white conservative, evangelical, or fundamentalist churches (35%) or black Protestant churches (40%) permitted their leaders to drink in moderation.
The standards are more relaxed for those in the pews. Just a quarter of congregations in 2001 reported having special prohibitions on drinking alcohol, a number that dropped to 19 percent in a 2008 survey, according to the NCS.
Noble's termination could stir up debate again in the Southern Baptist Convention (SBC), with which NewSpring is affiliated, according to Baptist Press. The SBC's most recent resolution on alcohol came in 2006, when the convention voted overwhelmingly to exclude Southern Baptists who drink from the convention's boards and committees.
After Noble was fired, Southwestern Baptist Theological Seminary president Paige Patterson reposted an essay on how alcohol consumption is not "God's ideal for the believer."
In 2013, GlobalPlus editor David Briggs noted that fast-growing Presbyterian Church USA congregations are more likely to prohibit smoking and drinking alcohol than they used to be. In 2011, 9 percent of rapidly growing PCUSA churches forbid smoking and 11 percent forbid alcohol, up from only 2 percent in 2002.
Alcohol is regularly listed as a Top 5 item people give up for Lent.