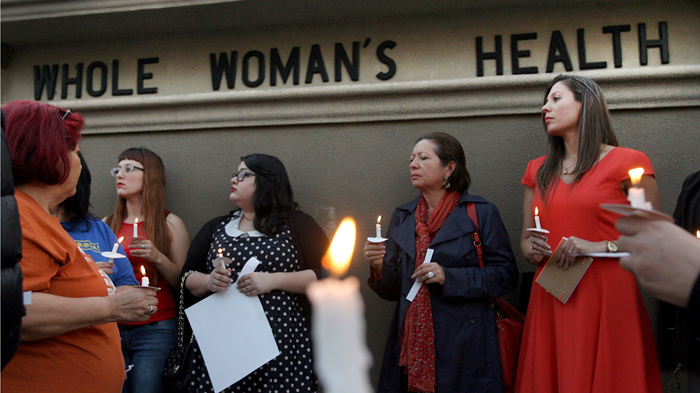 Image: Delcia Lopez / AP/The Monitor
The first abortion case to reach the US Supreme Court in nearly a decade stands to impact the fate of most clinics in Texas—and possibly clinics in states with similar restrictions that have led to years of record closures.
Opening arguments begin Wednesday for Whole Woman's Health v. Hellerstedt, a challenge to a 2013 Texas law requiring clinics to adhere to stricter medical standards. It passed the same year as Dr. Kermit Gosnell's life sentence for grisly practices uncovered at his Philadelphia office.
"The central purpose of the law in Texas and other states is to protect the health of women, and pro-lifers should see that as critical," said Clarke Forsythe, senior counsel at Americans United for Life.
The case reflects recent shifts in pro-life activism, including a greater emphasis on women's voices, leadership, and wellbeing. While abortion opponents remain concerned with the life of the unborn baby, they also highlight the physical and emotional ...
1