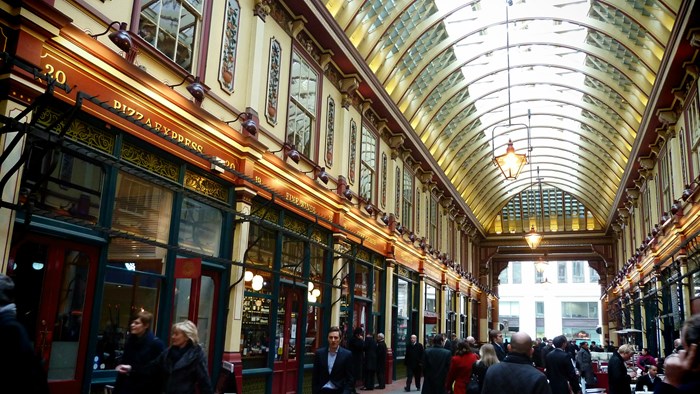 Image: Stewart Chambers / Flickr
Church attendance may be in free fall in the United Kingdom. But longer shopping sprees at big box stores won't be filling those hours.
British evangelicals are praising the UK's decision to preserve limits on Sunday shopping.
The House of Commons voted that large stores in England and Wales can only be open a maximum of six continuous hours between 10 a.m. and 6 p.m. The stores must also close on Easter and Christmas.
Smaller stores—those that are 3,000 square feet or less—can be open all day.
The Evangelical Alliance UK supported the limits, noting that "local shops will continue to be protected against large chains and workers will have the freedom to have a set day off."
The reason wasn't a strict interpretation of the Fourth Commandment on remembering the Sabbath.
"This is a victory for family life," stated Dave Landrum, director of advocacy. The EAUK, which asked its constituents to contact their local member of parliament (MP) before the vote, reasoned that restrictions "protect workers, local businesses, and a vision that we're more than our ability to consume."
The government's proposal aimed to allow local governments to determine shopping hours for their area. While some MPs said the relaxation could lead to a 9 percent increase in employment and an added £1.4 billion (US $2 billion) over the next 10 years, a letter to the Telegraph from church leaders stated that "a recent study by Oxford Economics forecasts no net gain to the economy—only a loss of market share for smaller shops."
Sunday shopping laws protect "the common leisure time essential for family life and shared social activities" as well as "protect small stores from near-monopolies," stated the letter, which included signatories from the Church of England and Church in Wales.
"Most fundamentally, however, we are concerned that the further deregulation of Sunday trading laws is likely to disrupt the rhythms of community life that are so integral to the common good," they wrote. "In a world of increasing commodification the space for shared time and activities, central to human flourishing, is becoming increasingly rare. Needlessly extending Sunday opening hours will only exacerbate this trend."
This wasn't the first time the House of Commons approached the idea. Last fall, a vote was dropped when the government realized the scale of opposition to the proposition.
"I hear so many MPs say, 'I want to keep my Sunday special. Why should shop workers be any different?" said MP Edward Leigh. He noted, "[F]rankly, even God took a rest on the seventh day."
CT's coverage of keeping the Sabbath includes who it is really for and why rest works.