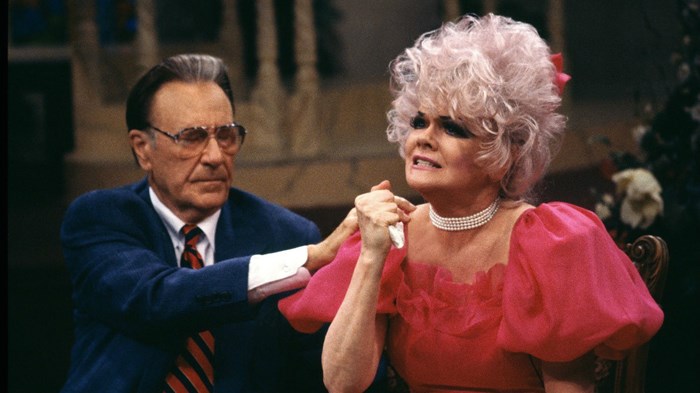 Jan Crouch, the cotton candy-haired televangelist known to viewers as "Momma Jan," passed away Tuesday after a massive stroke.
"Laurie and I have just watched the transition of our precious mother from this world to the next; watched her step into the presence of Jesus and into her heavenly reward," wrote Crouch's son Matt. "[She] loved many things, but most of all she loved Jesus, and now has seen him face to face and has experienced his grace in fullness."
Crouch cofounded the Trinity Broadcasting Network (TBN) with her husband Paul in 1973 and spent decades on-air sharing testimonies, offering prayers, and participating in the network's "praise-a-thons." TBN broadcasts messages from preachers such as Joel Osteen, T. D. Jakes, and Benny Hinn around the world via 78 satellites and more than 18,000 television and cable affiliates, according to its website.
"Today Jan Crouch enters heaven as @hillsongchannel commences tomorrow. ...
1